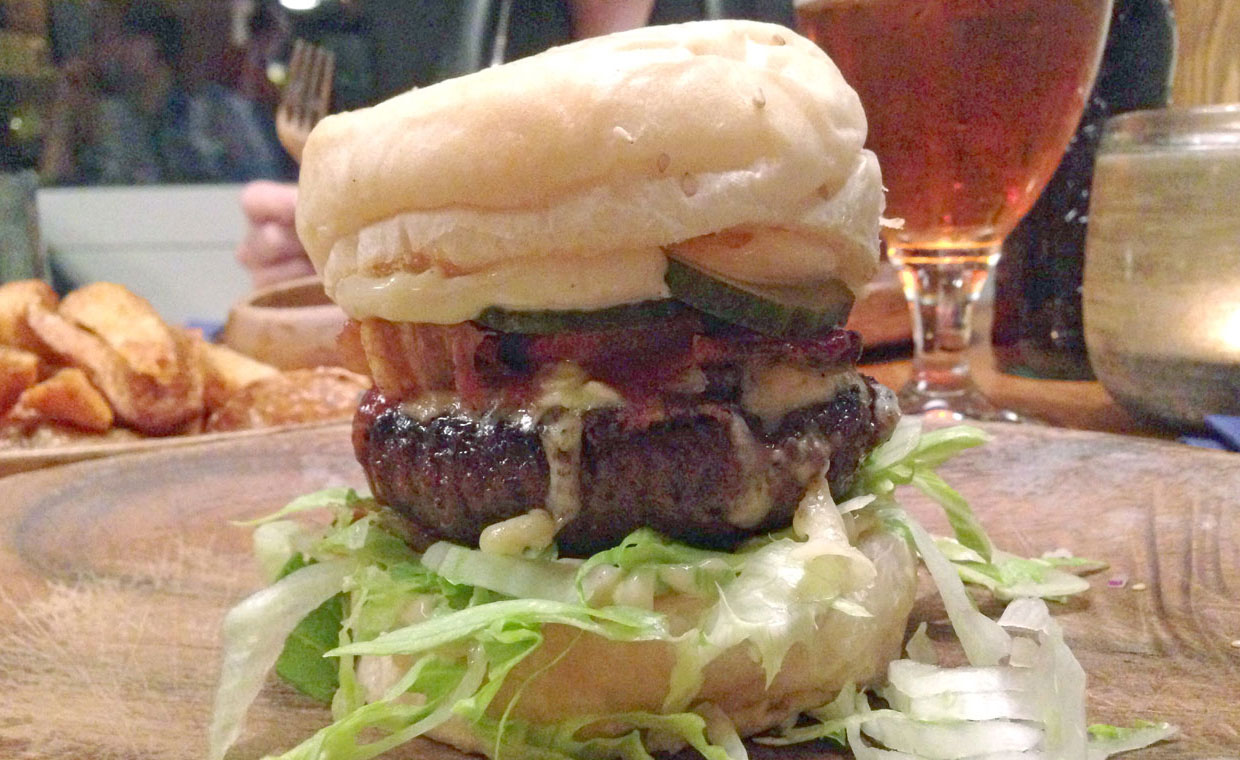 Uppdatering, september 2017: Burger & Bun har nu stängt för gott.
I den trendiga stadsdelen Nørrebro i norra Köpenhamn finner vi det återuppstådda burgarhaket Burger & Bun. Och med vetskap om att den Michelinbelönade kocken Henrik Yde står bakom restaurangkonceptet har vi högt ställda förväntningar.
Deras meny erbjuder flera olika burgare där samtliga kostar minst 125 danska kronor, utan tillhörande pommes frites. Valet föll på deras American Burger med en köttpuck på 170 gram tillsammans med rimmat bacon, hemmagjord majonnäs, saltgurka, mild lök, cheddarost, sallad och deras hembakta sesambröd.
Det första vi märkte var den höga kvaliteten på samtliga råvaror. Köttet var riktigt gott med en fin kryddning, bra saftighet och rosa kärna, men tyvärr briljerade inte brödet på samma manér. Det hembakta brödet må ha varit fluffigt, men det serverades kallt och icke rostat. Detta medförde i sin tur att den saftiga burgaren hade svårt att hålla ihop under måltiden. De dubbelfriterade pommes fritesen var dock över förväntan och lyckades rädda mycket av upplevelsen.
Burger & Bun har alla ingredienser som behövs för att göra en riktigt bra burgare, men har en del finlir kvar för att nå ända fram.
In English
Burger & Bun are located trendy Nørrebro district in Copenhagen. With organic and high quality ingredients the burgers come with a quite hefty price. The patty is juicy and medium-rare just the way we like it, but the cold and unroasted bun is a disappointment. Fortunately the excellent double fried fries saved the day, but we expected a much better experience than this in the capital of Denmark.