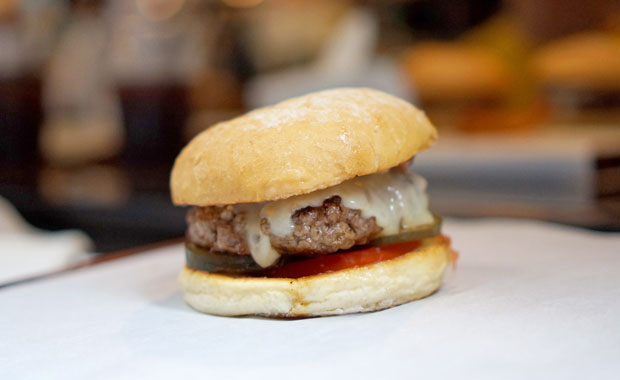 The Butchers Club har två burgarhak i Hong Kong, samt två butiker och en köttrestaurang. Allt kretsar kring deras egna hängmörade Black Angus-kött som kommer från en farm i Australien.
På förhand ser allt fantastiskt ut, från köttet till de handgjorda potatisklyftorna friterade i ankfett. Att de gjort ett ovanligt val gällande brödet – scottish bap – ökade nyfikenheten ytterligare. Men de något oortodoxa val man gjort lyfter tyvärr inte upplevelsen i verkligheten. Brödet är ganska litet med ett generöst lager mjöl på. Potatisklyftorna är jättelika, så stora att de omöjligt går att tillaga på ett vettigt sätt. Och köttet är, om än rätt saftigt, tyvärr alldeles för hårt stekt.
Det mesta The Butcher Club serverar är rätt bra, men det finns för många men för att betyget ska kunna bli högre än en trea. Nästa besök tänker jag testa att beställa en av deras "roliga" burgare istället, till exempel den srirachastekta med kimchi på.
In English
The Butchers Club have two burger joints, two delis and a meat restaurant in Hong Kong. Everything revolves around their dry-aged Black Angus meat from a farm in Australia. We expected a lot from their carefully selected meat, together with their duck fat deep-fried potato wedges, but unfortunately our high hopes weren't met. The bread was kind of weird, the patty was served well done and the potato wedges were too big for their own good. Not a bad burger, but not a great one either.