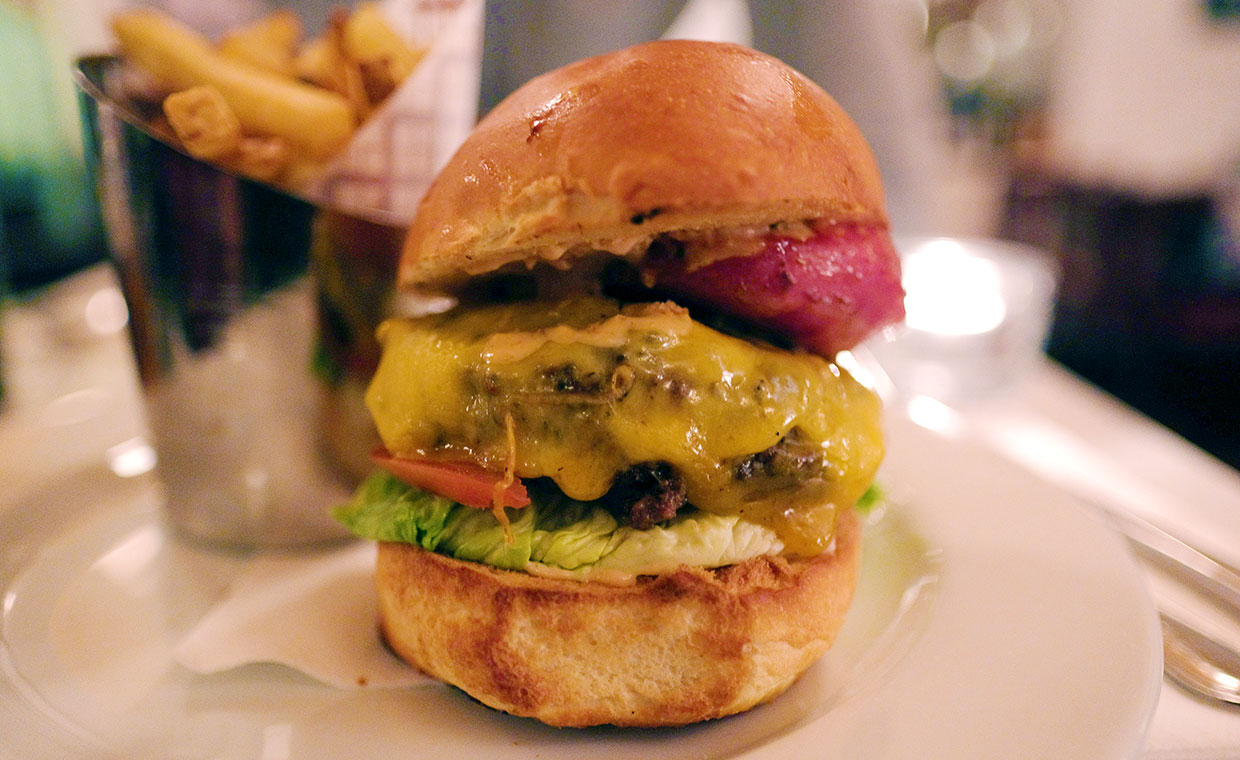 Beeftro har sedan öppningen gjort sig kända för att vara en av de bästa biffrestaurangerna i Dublin, med utmärkt kött och ännu bättre burgare.
Det är lätt att bli hänförd av den stiliga lokalen som för tankarna till en klassisk bistro från början av 1900-talet. Deras robusta meny erbjuder fyra olika sorters burgare, som samtliga serveras med en Black Angus- köttpuck på 170 gram och en prislapp på 15,50 euro. Vi valde att testa deras "Beeftro Classic Burger" med en hemmagjord sås, rökt pancetta och cheddarost.
Burgaren som serverades var en hög skapelse som inte var tänkt att ätas med händerna. Vi vet att Beeftro är en fin restaurang, men det är alltid tråkigt när de missförstår vad en burgare är på en grundläggande konceptuell nivå. Tyvärr var detta bara början på de problem vi upplevde.
Brödet var inte bara torrt och hårt, utan började även smulas sönder när vi började äta. Pancettan smakade visserligen gott, men den sega texturen gjorde den väldigt svåräten. Dessutom var köttet alldeles för hårt stekt för att få godkänt.
Vi kan inte riktigt förstå alla hyllningar Beeftro har fått för sina burgare genom åren. Måhända att det var en dålig dag i köket, men en dålig burgare kommer alltid att vara en dålig burgare.
In English
Beeftro is known as one of the best steakhouses in Dublin, with great meat and burgers. We tried a Beeftro Classic Burger with their homemade sauce, smoked pancetta & cheddar cheese for 15.50 euros. The burger was really difficult to eat because of its height, but that was just the beginning of our problems. The bun was really dry and hard, and it crumbled when we started eating. The texture of the smoked pancetta was way to chewy and the patty itself was dry and compact. Maybe they had a bad day in the kitchen, but a bad burger will always be a bad burger.