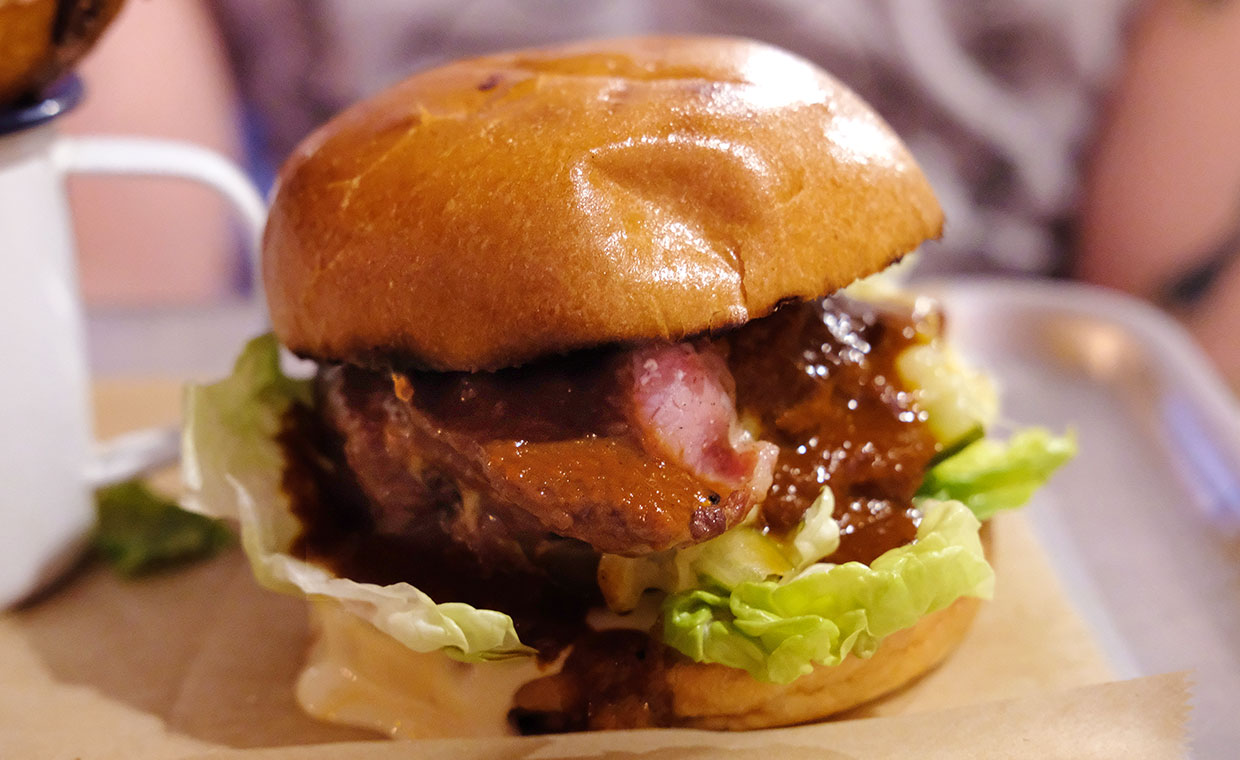 Pitt Bros har två barbeque-ställen i centrala Dublin, som förutom burgare även serverar kötträtter som brisket, ribs och pulled pork. Men som vanligt hade vi vårt sikte inställt på att testa burgarna, och inget annat.
Valet föll på deras "Pitt Bros Burger" med pommes frites som tillsammans kostade strax över 16 euro. Burgaren var klassiskt uppbyggd med ost, bacon, sallad och tomat men lyckades ändå ge ett ganska slarvigt första intryck. Salladen bestod till exempel av de hårt välvda kanterna som gjorde att köttpucken inte riktigt låg platt mot brödet.
Brödet var i alla fall helt okej med en fin stuns och en bra rostning, men tyvärr var inte köttet lika bra. När man besöker en restaurang som specialiserar sig på kött kan det kännas märkligt att de inte kan hantera burgarens köttpuck bättre. Konsistensen var kompakt och förde nästan tankarna till en pannbiff. Som tur var räddade den goda barbequesåsen upp en hel del. Pommes fritesen lämnade tyvärr också mycket att önska då de var alldeles för mjuka utan någon som helst krispighet.
Vi vill i alla fall ge pluspoäng för mjukglassen som ingår till varje måltid, men det ändrar tyvärr inte faktumet att det finns betydligt bättre burgare i Dublin än hos Pitt Bros.
In English
Pitt Bros have two barbeque joints in central Dublin. Besides burgers they serve all the classics such as brisket, ribs and pulled pork. But of course we chose their Pitt Bros Burger; a bacon and cheeseburger with barbeque sauce. The burger was quite sloppily assembled and the lettuce consisted of the hard arched parts which messed up the overall texture. The biggest disappointment however was the patty, which was quite compact and chewy. Their barbeque sauce had a nice flavour to it, but neither it nor the complimentary ice cream you get with every meal could make up for these problems.