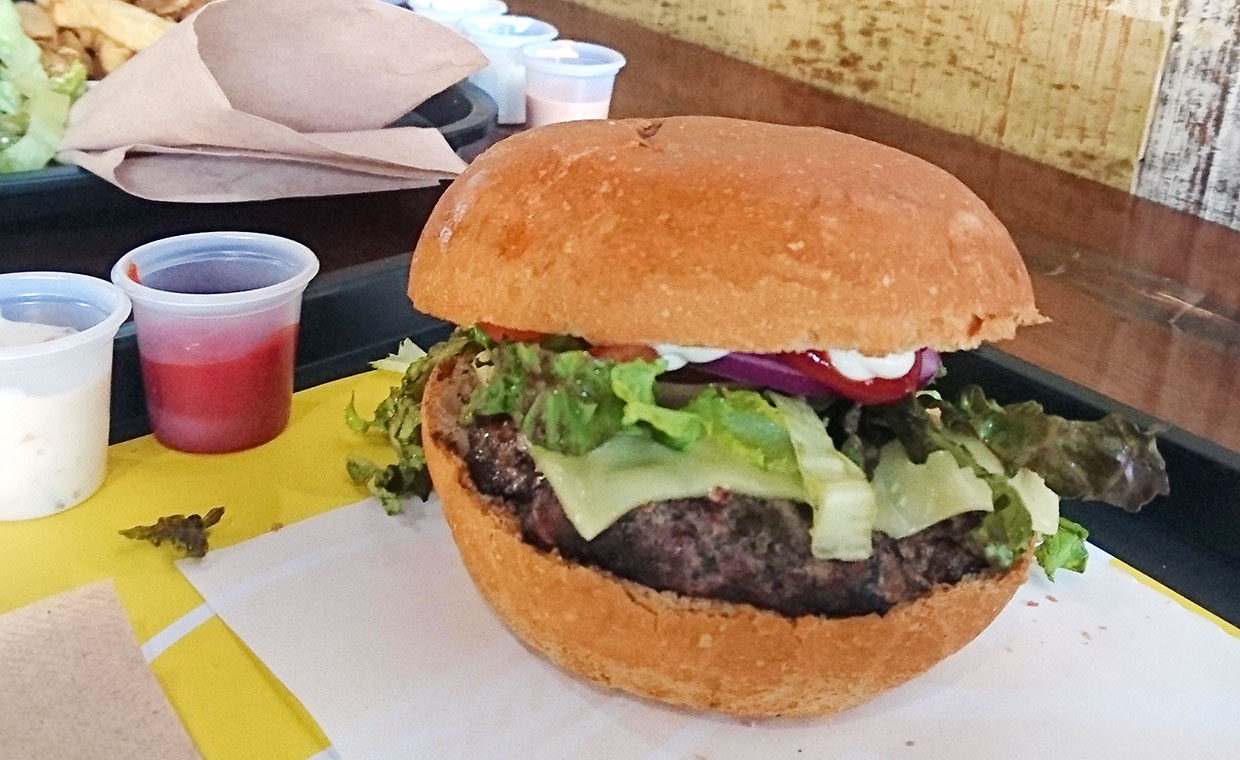 3XL Burger ligger centralt beläget i den mexikanska strandorten Playa del Carmen, och rent estetiskt restaurangen ut som vilken amerikansk snabbmatskedja som helst. Den stora skillnaden är att du får komponera ihop din burgare helt själv innan den tillagas över öppen eld.
Du börjar med att välja mellan nötkött, fläskkött eller kyckling och sedan om köttpucken ska vara 160, 200 eller 300 gram. Sedan får du välja bröd samt tillbehör som ost, bacon eller grillad ananas. Vi valde en klassisk nötköttspuck på 200 gram med vanligt bröd, med pepperjackost. Vi valde även sötpotatispommesfrites och tog del av den stora såsbuffén bestående av nio kostnadsfria såser.
När vi plockade upp den färdiga hamburgaren upptäckte vi att såsen hamnat överallt och att köttpucken nötköttspucken grillats lite för länge och saknade den där rosa kärnan. Men som tur var hade köttet en otroligt god grillad smak. Brödet var luftigt om än lite torrt, och hade värmts utan att rostas. Osten hamnade i skymundan helt och märktes knappt, och pommes fritesen på sötpotatis var mjuka, torra och bland de sämsta vi har ätit.
På 3XL Burger är det verkligen köttet som utmärker sig. Vi rekommenderar att du fokuserar på en stor burgare och skippar tillbehören – då är de i alla fall värda ett besök.
In English
3XL Burger in the Mexican resort town Playa del Carmen let you create your own burger, which is then grilled over an open flame. We chose a 200 gram beef patty with pepper jack cheese and a side-order of sweet potato fries. The burger itself was a bit of a mess, and had been overcooked a bit. But the amazing char-grilled flavours were all there. Unfortunately, with a slightly stale bun, nondescript cheese and soft and dry sweet potato fries we'd recommend that you focus on the meat. So just get a large beef burger and skip the sides if you're in Playa del Carmen, otherwise you'll run the risk of being disappointed.