Burgerdudes.se fyller två år!
Vårt andra år i siffror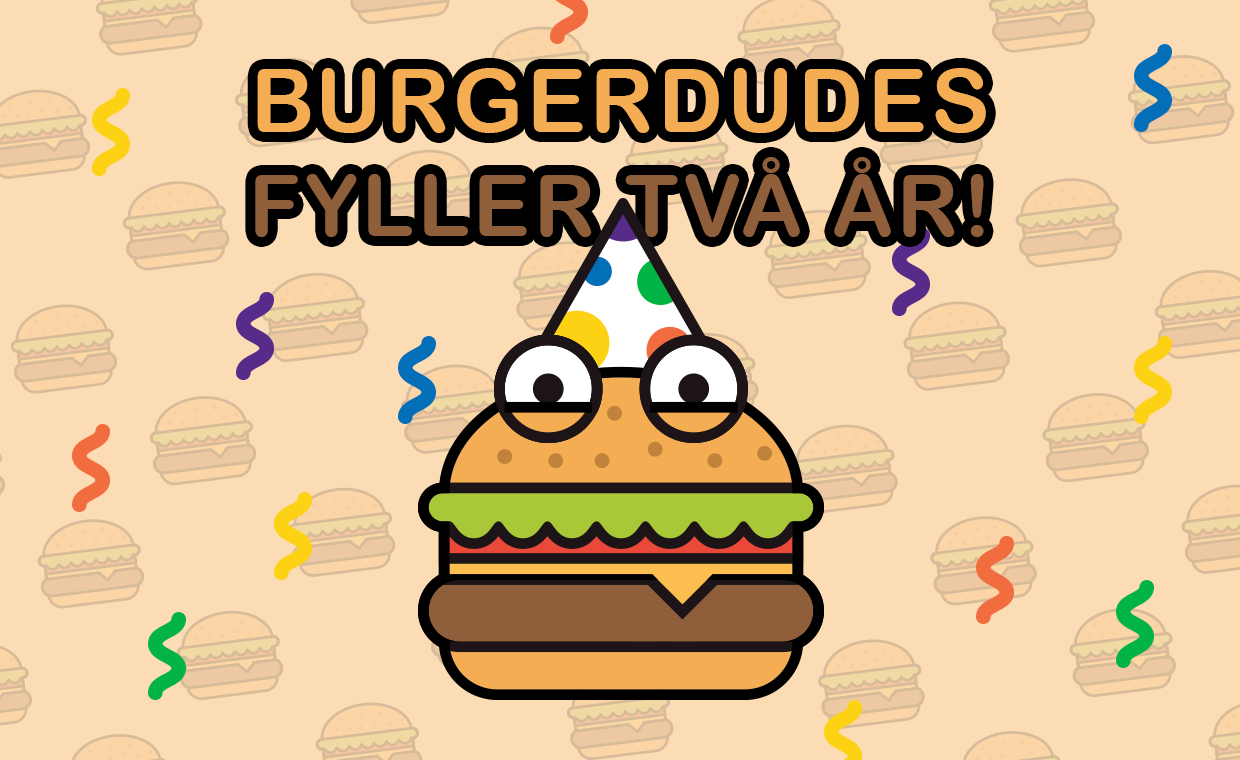 Idag för exakt två år sedan startade vi Burgerdudes.se och började vår resa för att hitta världens bästa burgare. Sedan dess har vi skrivit 200 burgarrecensioner från 23 olika länder.
2016 har varit ett fartfyllt år för oss med Stockholm Burger Fest, burgarresor över hela världen och roliga burgarevent. Nästa år ser ut att bli ett riktigt bra burgarår, och vi har några spännande projekt som ni garanterat kommer att älska.
Kolla in vår infografik nedan för intressant fakta om vår hamburgarodyssé så här långt.
Om du har tips på ett fantastiskt ställe som vi har missat eller har några synpunkter kan du höra av dig till oss på Facebook, Instagram, Twitter eller via vår kontaktsida.
Tusen tack för att du har hängt med under åren som gått. Nu tänker vi fira med en riktigt fin burgare!
In English
Today is a very special day. Exactly two years ago today we launched Burgerdudes.se, and since then we have eaten more burgers than we thought possible. And we still love every bite!
This year we have organized Stockholm Burger Fest, gone on several burger trips around the world and attended cool burger events. And today we're also publishing our 200th burger review on our website – crazy!
We want to say a big thank you to all our followers and fellow burger lovers out there; we couldn't have done it without you. And we have some really cool projects in the pipeline that we know you guys will love!
So let's celebrate with some burgers!