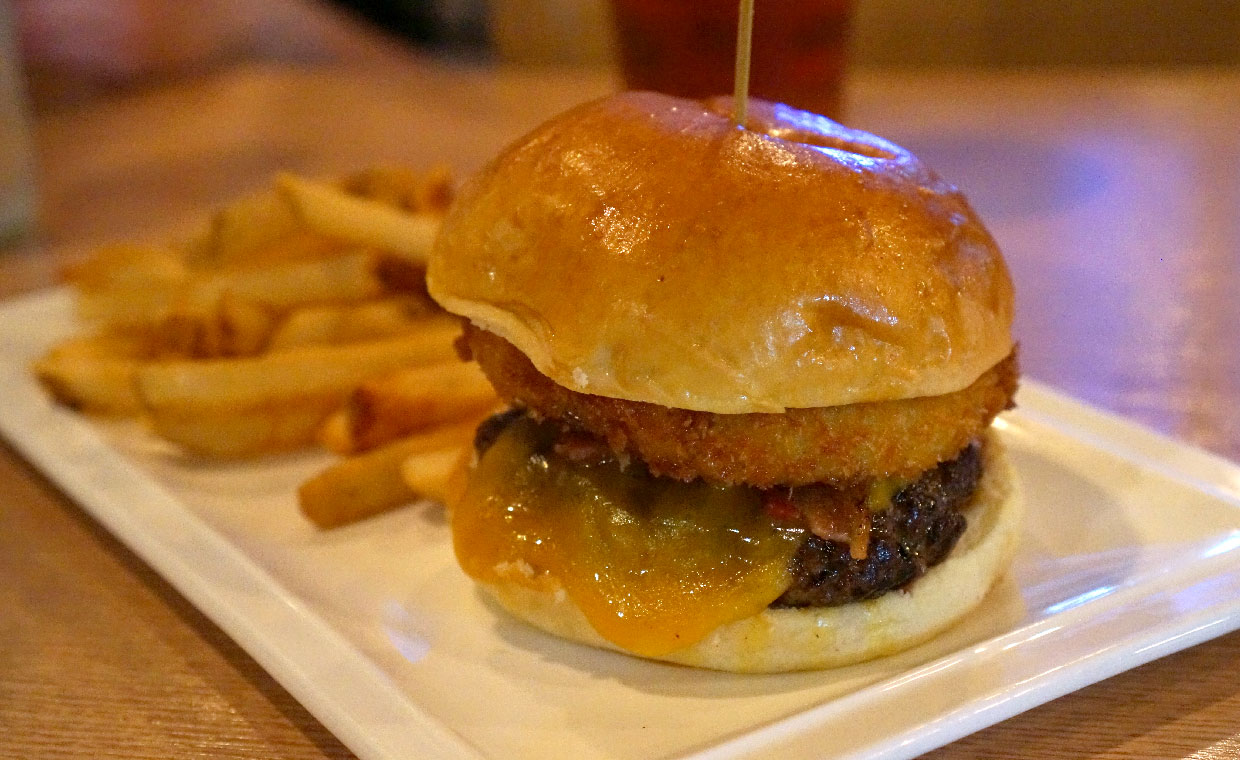 Left Coast Artisan Burgers är beläget i Seouls mångkulturella Itaewon-distrikt, där barer och restauranger avlöser varandra på löpande band. Lokalen är riktigt gemytlig med sin dämpade belysning och olika burgarmotiv på väggarna. Personalen talar dessutom väldigt bra engelska, vilket är trevligt när man befinner sig i Sydkorea.
Utöver burgare erbjuder de även ett urval av baobröd med olika sorters fyllning. Prisbilden här är aningen högre än den man är van vid att se i Seoul, och burgarna kostar mellan 90 och 120 kronor – och då ingår inte pommes frites som kostar cirka 45 kronor extra.
Vi valde att testa en av deras mer klassiska burgare; "John Wayne" innehållandes bacon, cheddarost, lökringar och barbecuesås. Burgaren som serverades var estetiskt tilltalande och hade en nästintill exemplarisk ratio mellan bröd och kött. Köttet var av hög kvalitet; saftigt och med en bra textur. Även brödet gjorde sitt jobb väl med att suga upp köttsaften utan att bli uppblött. Det gick alltså utmärkt att äta burgaren med händerna.
Den största nackdelen var att den gigantiska lökringen – som hade lagts ovanpå köttet – tog över alldeles för mycket av smaken. Pommes fritesen hade en god smak, men skulle mått bra av tillbringa lite mer tid i fritösen. Left Coast Artisan Burgers är väl värda sitt något högre pris.
In English
Left Coast Artisan Burgers serves high-quality burgers in the multicultural district of Itaewon in Seoul. The price range is a bit higher here than we are used to in Seoul (around 16 000 won), but they are well worth their price. The juicy patties have a really good taste and the bun does an extraordinary job sucking up the all the goodness. The only remarks we had were that the onion ring served on the burger was to big for it's own good and that the fries could have been crispier. But that's just nitpicking. This is a really good burger that you should try when you are visiting South Korea.