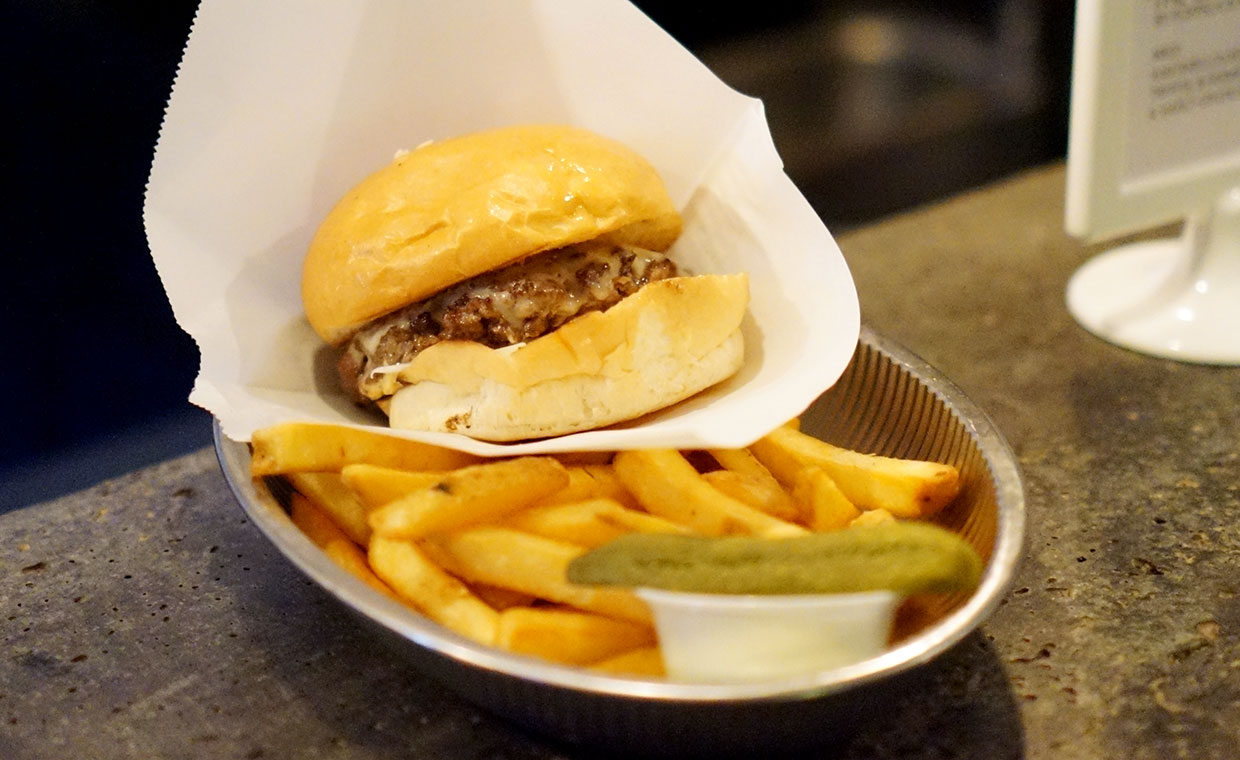 Kvarterskrogen Asken i Norrköping har en bakficka i källaren kallad Burgarbaren. Här samsas fina valv med noll mobiltäckning och den där rätta känslan som behövs för att äta en bra burgare med händerna, istället för på den lite finare restaurangen våningen ovanför där det känns som att bestick krävs.
De har fem olika burgare på olika teman inklusive ett specifikt vegetariskt alternativ, även om alla burgare går att få vegetariska. För 100 kronor får du en av dessa burgare, inklusive en portion pommes frites. De har även ett bra och varierat sortiment av öl på flaska att botanisera bland.
Vi testade Husburgarn som i komponenterna är väldigt lik en cheeseburgare från McDonald's med ost, lök, gurka, senap och ketchup. Skillnaden här var att alla komponenter var ofantligt mycket bättre. Köttet var perfekt stekt och allt funkade jättebra ihop. Om man ska vara petig var brödet så luftigt att det knappt kändes som att det var där. Det kändes lite som sockervadd gjord av bröd, och även om detta är en smaksak föredrar föredrar vi helt enkelt bröd med lite mer tuggmotstånd och smak.
Fast oavsett detta rekommenderar vi starkt ett besök på Burgarbaren – de vet verkligen vad de gör.
In English
Below Kvarterskrogen Asken in Norrköping they have a place called Burgarbaren. Your cellphone might not get reception, but here you'll find a good selection of beers and some really good burgers. They make an excellent cheeseburger with basically the same ingredients as one from McDonald's, but the big difference is that every single part is of much higher quality. The only complaint is that the buns are so fluffy it almost felt like eating cotton candy made from bread. Some may like that, but we prefer something with a bit more taste and resistance. All in all we highly recommend a visit to Burgarbaren if you are in this Swedish city.