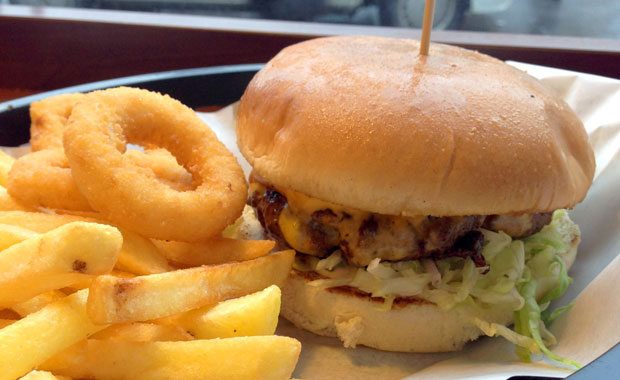 Babas Burgers & Bites öppnade i Rågsved 2013 och fick snabbt ett väldigt gott rykte, och strax öppnar de restaurang nummer två i Högdalen.
Valmöjligheterna på menyn är många. Där de flesta ställen satsar på ett fåtal olika burgare satsar Babas på en lista råvaror och lämnar resten till ditt goda omdöme. Det finns dock färdiga kombinationer för den rådvillige.
Vi gick på den klassiska linjen och valde en burgare med ost, sallad, lök och deras egen dressing. Resultatet var en snygg burgare där köttet stod i centrum, men problemet var bara att köttpucken tyvärr var genomstekt och saknade krispig yta. Dressingen smakade mest lite sött, så enkelt och klassiskt blev bara tråkigt. Nästa gång får det bli en av deras färdiga kombinationer istället.
Kontentan är att Babas inte drivs av burgarnördar, så du kommer inte att hitta den perfekta burgaren här. Som snabbmatshak är däremot Babas prisvärda, och de goda rätterna är värda hajpen de har fått.
In English
Babas opened in Rågsved, in the south suburbs of Stockholm, in 2013 and quickly gained a very good reputation. You get to choose all of your burger's components from a list of ingredients, but there are also fixed combinations. This is a good fast food joint, but it's perhaps not worth the detour for you gourmet burger lovers out there.