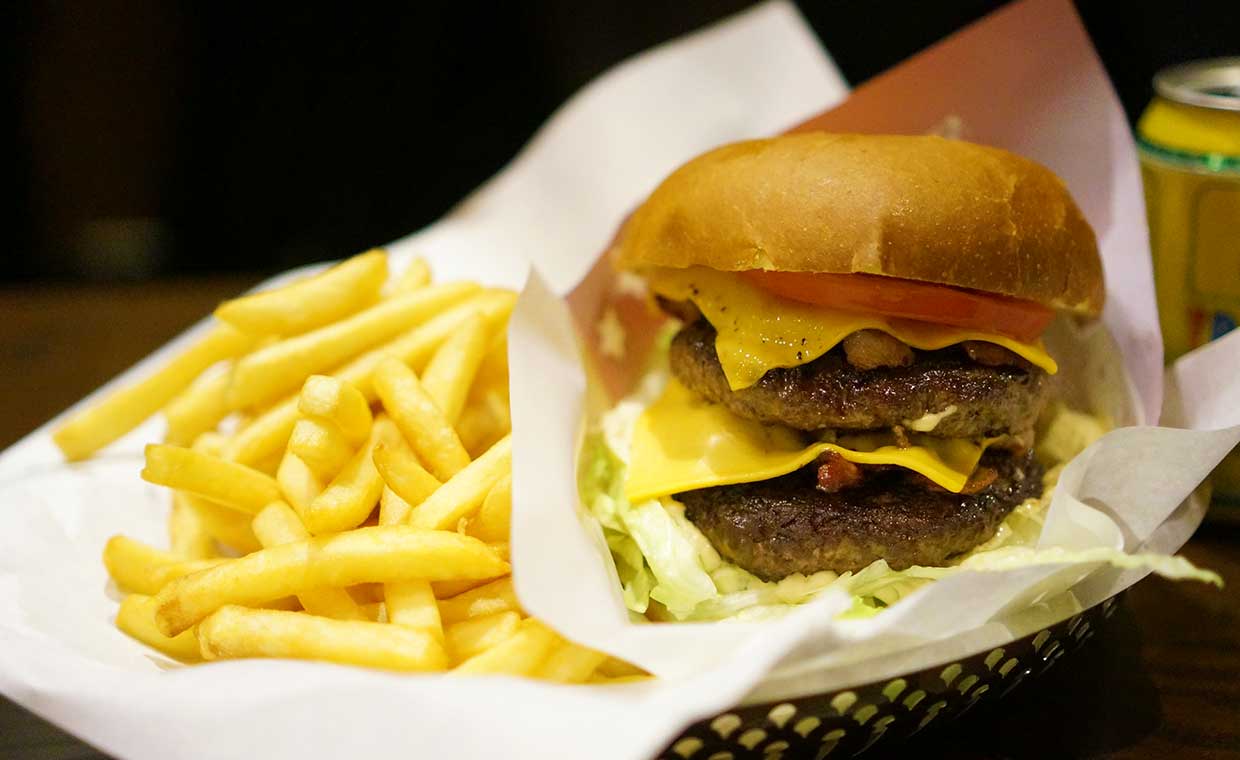 I närheten av Solna Station och Mall of Scandinavia ligger Big Mapple – en grillkiosk som vi förmodar har tagit sitt namn från både Kanada och New York. Inredningsmässigt ser det dock ut som en fjällstuga, med ljusbruna träinteriörer. Det var främst det faktum att de maler sitt eget kött som lockade oss till ett besök.
Efter en titt på den dignande menyn, som innehåller både 100- och 200-gramspuckar, valde vi till slut en dubbel 100-grammare med ost och bacon. Den var dock en besvikelse både proportionsmässigt och smakmässigt. Den imposanta höjden gjorde burgaren väldigt svåräten, och detta underlättades inte av det kompakta och i princip helt genomstekta köttet. Det spelar ingen roll om man maler sina egna köttpuckar om man ändå steker sönder dem. Brödet var dessutom torrt – medan osten var helt kall – vilket gjorde själva ätupplevelsen till en riktig utmaning. Den stora portionen med pommes frites var dessutom rätt smaklös.
Det enda riktigt positiva var priset, där menyn kostade 110 kronor. Fast vi kan verkligen inte rekommendera ett besök – särskilt inte när det habila Supreme Burger bara ligger tio minuters gångväg bort.
In English
Located not far from Mall of Scandinavia, the roadside grill kiosk Big Mapple in Solna promises homemade burgers, but we had several problems with their double cheese and bacon burger. Firstly, it was too high to be eaten with any ease, and secondly the patties were compact, tough and practically well done. The unmelted cheese and the bland fries felt symptomatic for the many problems here, and we really can't recommend a visit.