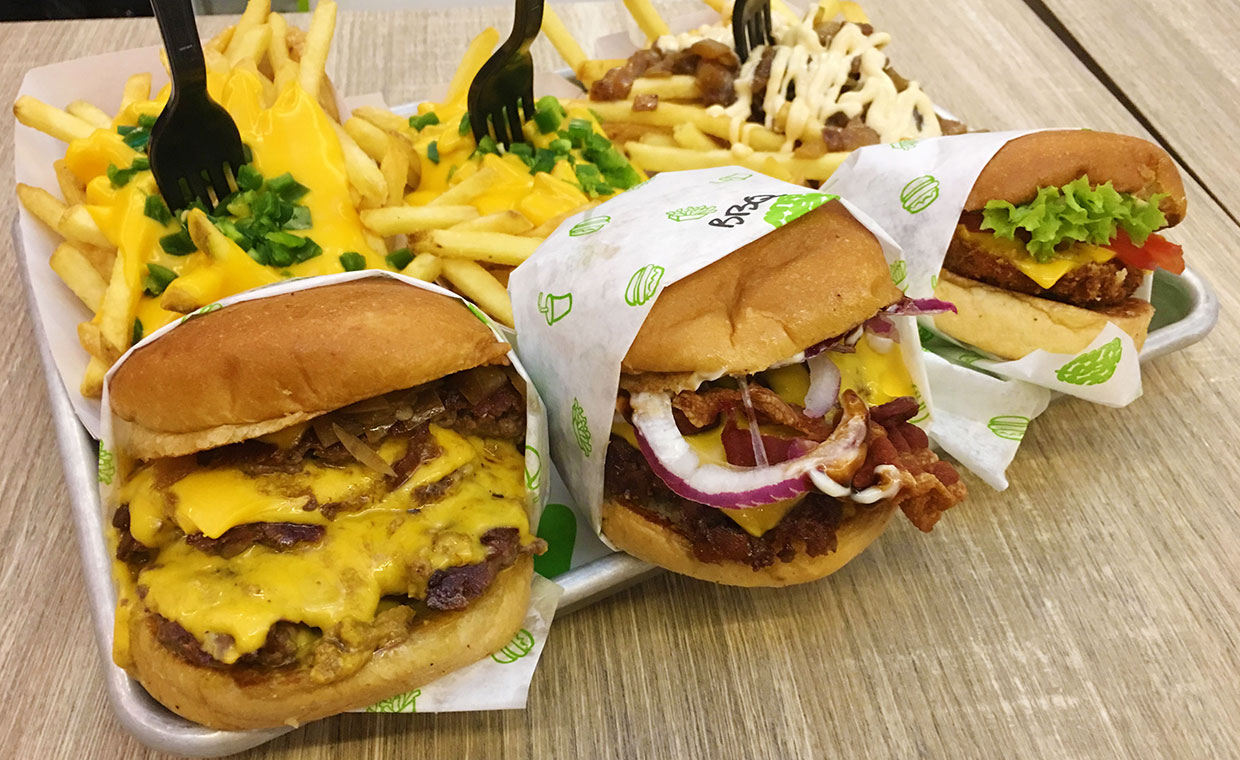 Uppdatering mars 2016: Bun Meat Bun har nu även öppnat i Söderhallarna i Stockholm, och vilket gör dem till Södermalms bästa burgarställe.
Uppdatering juni 2018: Bun Meat Bun har nu även öppnat i Mariehäll, Bromma.
Bun Meat Bun fanns tidigare endast i Stockholmsförorten Farsta Strand, men har nu även öppnat lokaler i Söderhallarna vid Medborgarplatsen. Här serveras smashade burgare, vilket betyder att de trycker till köttpucken med en vikt så att den får en rejäl stekyta. De är rätt tunna, men en standardburgare har två genomstekta puckar med knaprig yta. Och om inte det skulle räcka kan du alltid köpa till extra kött för 25 kronor pucken, så det är bara anständigheten som sätter gränsen för hur många köttlager din burgare ska ha.
Det färskbakade potatisbrödet känns bra i handen, och är både luftigt och aningen sött. Här sugs alla köttsafter upp för en härlig helhetsupplevelse. Vi vill även tipsa om att du kan beställa din bunburgare "extra fin", och få mjukstekt lök och senapsstekt kött för en ynka femkrona extra.
Pommes fritesen kostar 25 kronor extra, men uppgradera då hellre till varianten med ost och chilifrukter för 35 kronor. Om detta känns för mastigt rekommenderar vi i stället att du istället unnar dig en smaskig milkshake, eller varför inte ytterligare en köttskiva?
Nu när de finns på Södermalm finns det ingen större anledning att ta sig ned till Farsta Strand, men båda restaurangerna håller samma höga kvalitet.
In English
Travel to the south suburbs of Stockholm for one of Sweden's best burgers, or visit their latest location by Medborgarplatsen in Stockholm's Södermalm district. The smashed patties are thin and always fully cooked, but a regular with two is usually enough (even though you may add more for 25 SEK a piece). The potato bread is fluffy and slighly sweet, and adds a lot of flavour, making them one of our absolute favourites in Sweden.