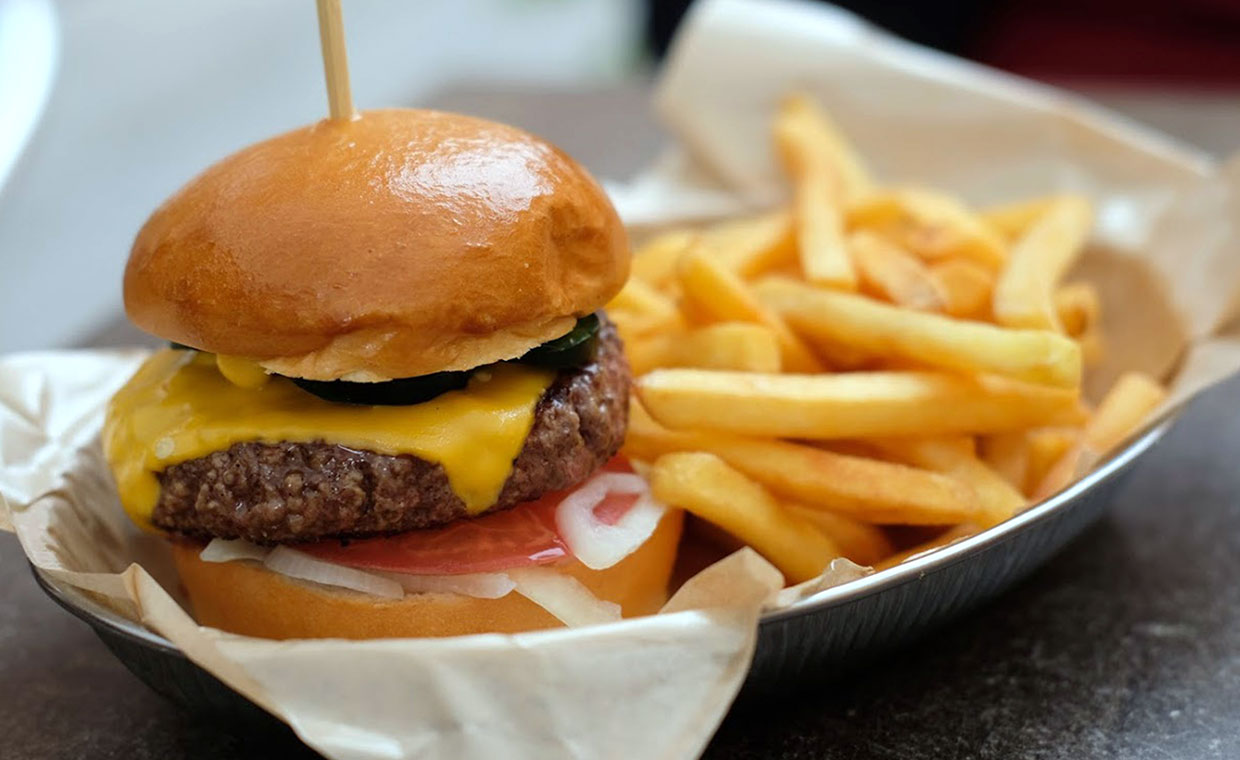 Vid Sankt Eriksplan finns restaurangen Burgers and Beer, vilket är väldigt beskrivande av vad man hittar där – nämligen burgare och öl. Restaurangen är inredd på det där avskalade sättet med hårda väggar och golv men lyckas ändå på något sätt undvika den löjligt höga ljudvolymen den typen av inredning ofta kan leda till.
De har ett antal olika burgare, men vill man ha ett säkert kort så har de en klassisk med bacon och ost. Den är välgjord och god med en bra egen sås i lagom mängd. Ett klagomål som dök upp är tyvärr att brödet inte levde upp till klassen hos de andra ingredienserna, då det var lite torrt och inte jämnvarmt. Med ett riktigt gott bröd hade betyget nog kunnat hoppa upp ett snäpp till.
Burgers & Beer lever även upp till den delen i namnet, då de har ett dugligt sortiment av öl från blandade bryggerier.
Något de inte har med i sitt namn – men som kanske hade varit passande – är deras tillbehör som kräver ett extra omnämnande. De är riktigt bra och ska inte missas vid ett besök. De har goda pommes frites av vanlig potatis och sötpotatis, och lökringarna är bland de bästa vi har fått till en burgare på mycket länge.
In English
Burgers and Beer is a place that lives up to its name. They have good burgers and an extensive selection of tasty beers, but we were a bit disappointed by the dry and somewhat cold bun. Maybe they should add sides to the name as well, as they are a step above the competition. Their excellent regular fries, sweet potato fries and onion rings are really worth a visit.