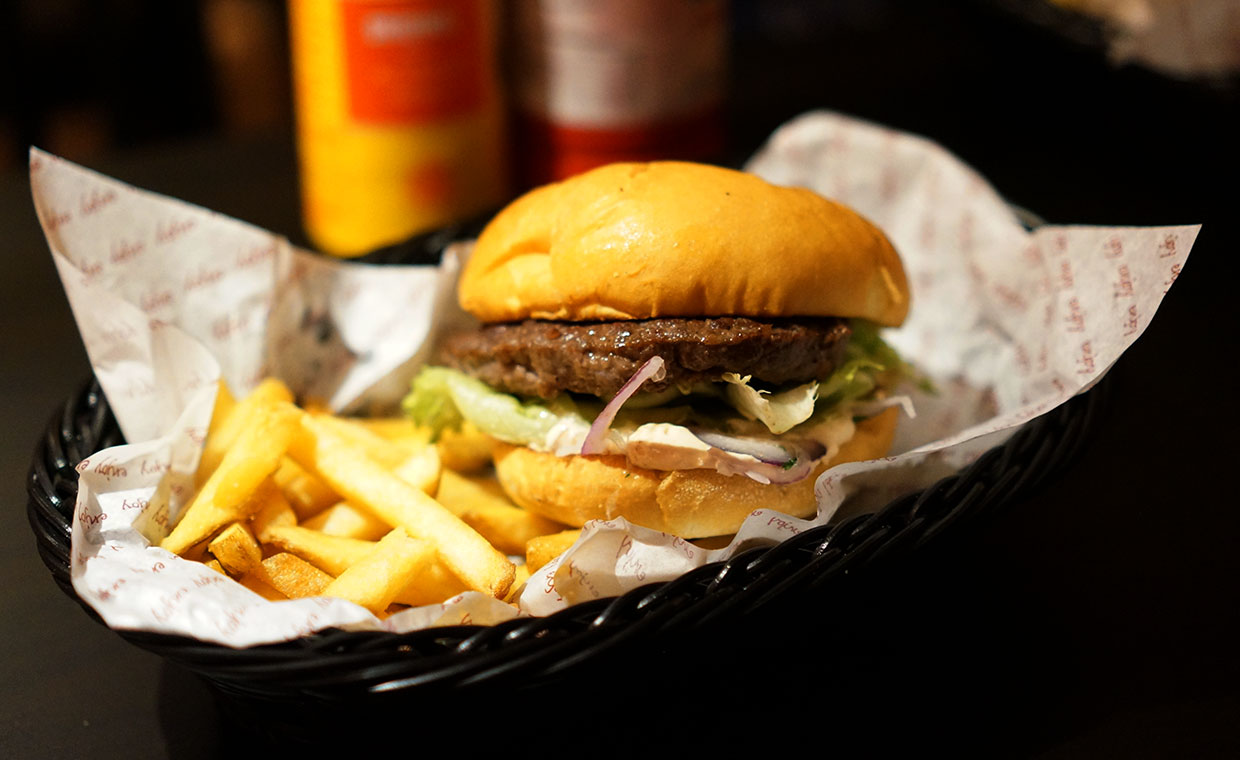 Sedan Hamburgarstugan öppnade sin första restaurang i Täby hösten 2014 har lovorden haglat, och vi har fått in många tips från er läsare om att vi måste testa deras burgare. Serveras verkligen världens godaste burgare i Täby och Sollentuna? Det var i alla fall vad skylten utanför restaurangen hävdade.
Vi befann oss i den nyöppnade filialen i Sollentuna. Valet föll på en Ok cheeseburgare (ja den heter faktiskt så). Tyvärr visade sig namnet på burgaren också vara en bra beskrivning på den, då den var okej – varken mer eller mindre.
Det vi gillade minst var det lovordade köttet, något som vi anser är det viktigaste i en burgare. Det var nämligen alldeles för hårt stekt, och blev därför torrt och ganska smaklöst. Hade vi otur? Kanske det, men alla runt bordet hade fått lika trista köttpuckar de. Brödet var rätt bra och smaken överlag var klart godkänd (även om ketchupen var väldigt söt). Priset och servicen gick inte heller att klaga på, men helhetsupplevelsen var ändå en besvikelse.
Hamburgarstugan har många fans och stamgäster, men de lyckades inte imponera på oss. Vi letade efter världens bästa burgare, men det vi fann var knappt ens godkänt.
In English
Hamburgarstugan has locations in central Stockholm, and in the suburbs Täby and Sollentuna. They have gathered a lot of hype, and their big signs outside boast that they serve the best burgers in the world. So we visited the Sollentuna restaurant and ordered their cheeseburger, but our high expectations quickly turned into disappointment due to the meat being chewy and tasteless. The price and service levels are good though, but overall we weren't impressed.