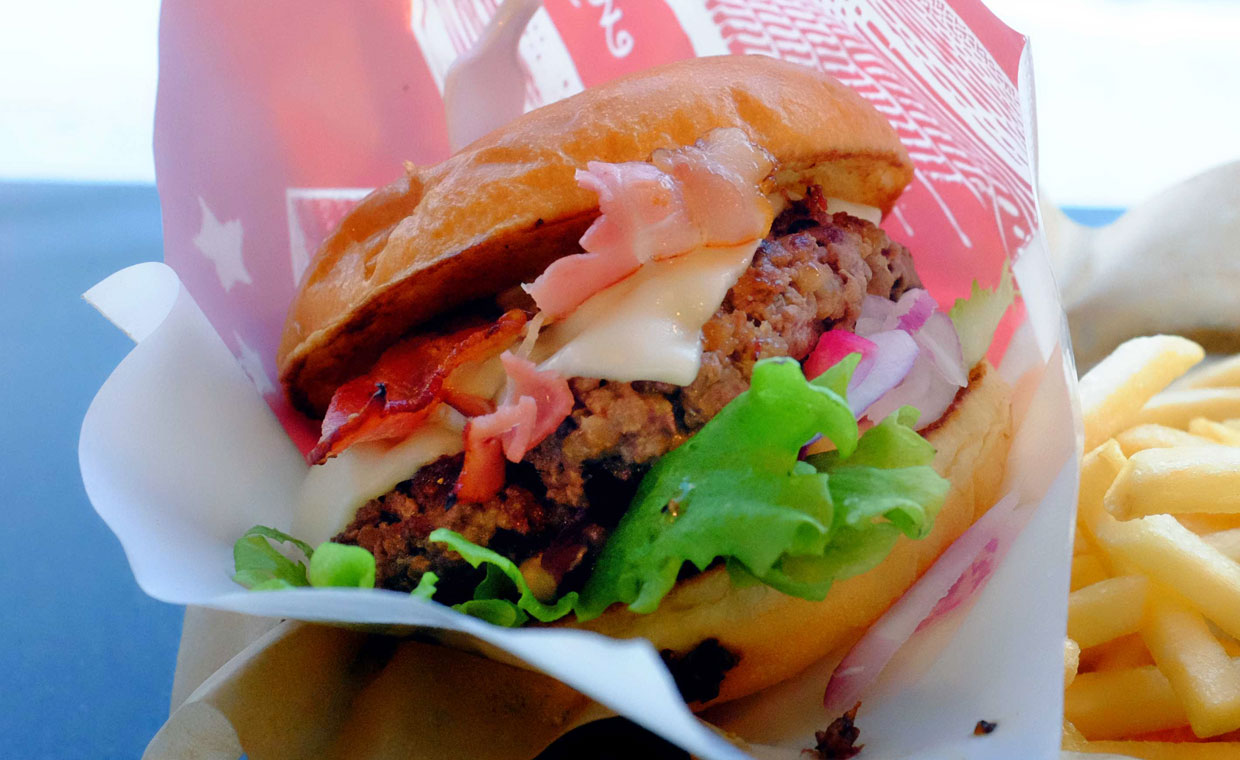 Kepsgrillen är ett litet gatukök alldeles utanför Globens tunnelbanestation i Stockholm. När vi kom dit tänkte vi helt ärligt att tipsen vi hade fått måste ha varit ett skämt. Det såg verkligen ut som vilket gatukök som helst, med en meny som innehöll ofantliga variationer av tillbehör man kan få på sin platta fryspuck. Det finns såklart en tid och plats för detta, men det är ju inte vad vi brukar recensera här på Burgerdudes.
När vi ändå var där så gick vi såklart in för att kolla, och där på disken stod en skylt med ett extra menyalternativ som gjorde att vi inte längre kände oss lurade. Alternativet var en högrevsburgare i briochebröd med bacon, ost, färsk sallad, lök och deras egna dressing. Denna burgare med pommes frites och läsk kostade 115kr.
Det som överraskande var att denna enkla burgare faktiskt var helt okej, trots den trötta menyn med tunnbrödsrullar, korv och mos. Allt var färskt och fräscht, och vårt enda riktiga klagomål var egentligen att det inte var något speciellt alls med burgaren. Men om man är i området kan denna burgaren definitivt stilla burgarsuget.
In English
Kepsgrillen is a place that from the outside looks like one of the many places that will heat up a frozen patty for you, and put it between dry buns with some random toppings on it. However, on the inside they have one additional menu option which is a bit surprising. It's a bacon cheeseburger made from ground chuck steak with fresh vegetables in a brioche bun. It's a good and simple burger that doesn't make anything new or special. If you're in the area and have a burger craving, this burger will definitely work.