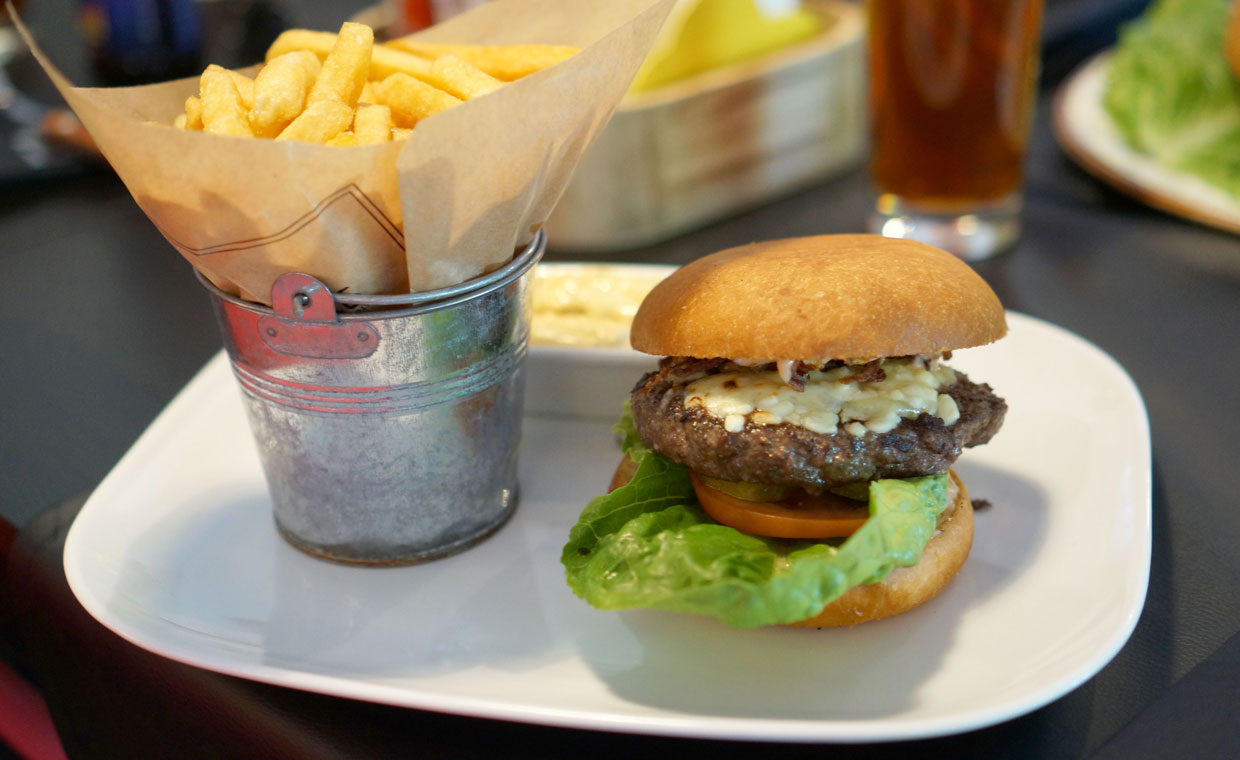 Mill 16 slog upp portarna i Jakobsberg i början av 2015 och har sedan dess satsat på att sätta Stockholmsförorten på den svenska hamburgarkartan.
Lokalerna är ljusa och fräscha och ligger ett stenkast från pendeltågsstationen. På menyn finns en mängd olika variationer av hamburgare, med allt från en klassisk ostburgare till kryddiga specialburgare. Intressant nog så serveras många av burgarna med specialkomponerade tillbehör, och den kryddiga Port au Prince-burgaren serveras exempelvis med jalapenofritters istället för pommes frites.
Vår vana trogen valde vi en "Stockholm"-burgare, vilket är restaurangens version av ostburgare. Burgaren var i sin helhet väldigt välkomponerad; köttpucken på 180 gram smakade väldigt gott men var lite för torr trots att den hade en svagt rosa kärna. Brödet hade en lättare stekyta på utsidan och var svagt rostat, och grönsakerna var fräscha och rumstempererade. Mill 16:s egen dressing var dessutom smakrik och gick bra ihop med den rostade löken.
Pommes fritesen var krämiga i mitten, men hade gärna fått vara lite hårdare friterade för att få lite mer stuns. Nu var den tillhörande chilibearnaisen ett smakrikt komplement, men det blev något svårhanterligt att äta pommesen när de inte höll formen.
Överlag levererar Mill 16 en väldigt smakrik upplevelse, och betyget blir en stark trea.
In English
Mill 16 are located just outside Stockholm, in the Jakobsberg suburb. Here they serve a wide range of burgers at decent prices. The "Stockholm" burger has a 180 gram patty, which still manages to have a pink core despite being slightly overcooked. It's served with fresh vegetables, pickles, rosted onions and Mill 16's own chili bearnaise. If the meat had been handled better might have given it a better score, but they're definitaly worth a visit if you find yourself in the area.