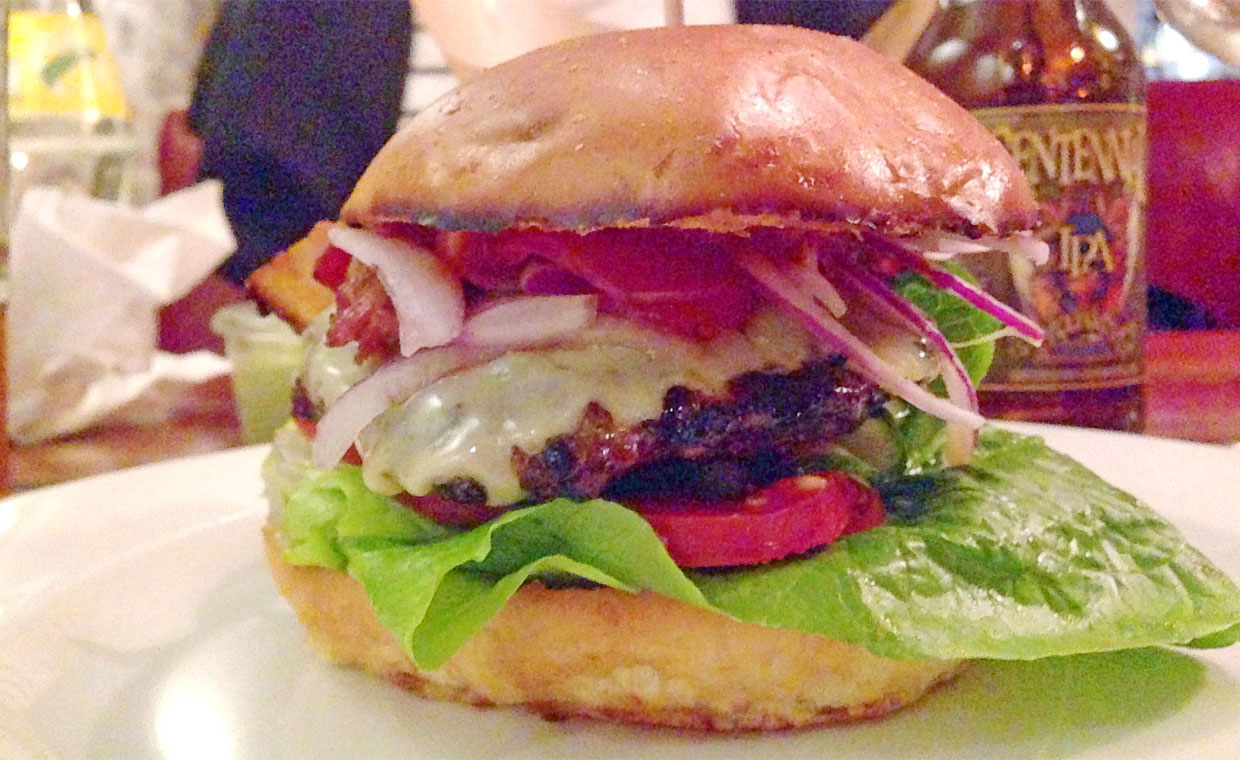 På den anrika adressen Gammel Strand hittar vi den omtalade burgarrestaurangen och cocktailbaren Cock's & Cows. Efter att ha blivit framröstade som Köpenhamns bästa burgarhak två gånger de senaste tre åren var våra förväntningar självklart högt ställda.
Vi hade inte bokat bord och fick därför vänta en timme i deras trevliga bar en trappa ner. Inte oss emot; ett par goda drinkar och en skön barstämning är alltid en bra start på en trevlig kväll.
Deras meny erbjuder flera klassiska burgare med ett prisintervall mellan 89 och 129 danska kronor. Till samtliga burgare fick vi möjligheten att välja vilket bröd vi ville ha; sesam, fullkorn, brioche eller glutenfritt. Vårt val föl på deras bacon- och cheddarburgare med tillhörande briochebröd.
Men burgaren som serverades levde inte alls upp till våra förväntningar. Köttet var i stort sett smaklöst och var alldeles för hårt stekt. Att burgaren dessutom hade dränkts i ketchup – något som inte nämndes i menyn – lyfte inte precis denna måltid. Pommes fritesen var vi nöjda med och de blev måltidens höjdpunkt.
Vi kan tyvärr inte rekommendera burgarna på Cock's & Cows, men vi kan i alla fall rekommendera deras trevliga bar.
In English
Cock's & Cows are located on the grand Gammel Strand street in central Copenhagen. Being voted as the best burger joint in town multiple times our expectations were set really high, but sadly the burger wasn't up to par. The patty was tasteless and smothered with ketchup and the entire burger could have done with much more love from the kitchen. We can't recommend their burgers, but at least we really enjoyed their cocktail bar and excellent service.