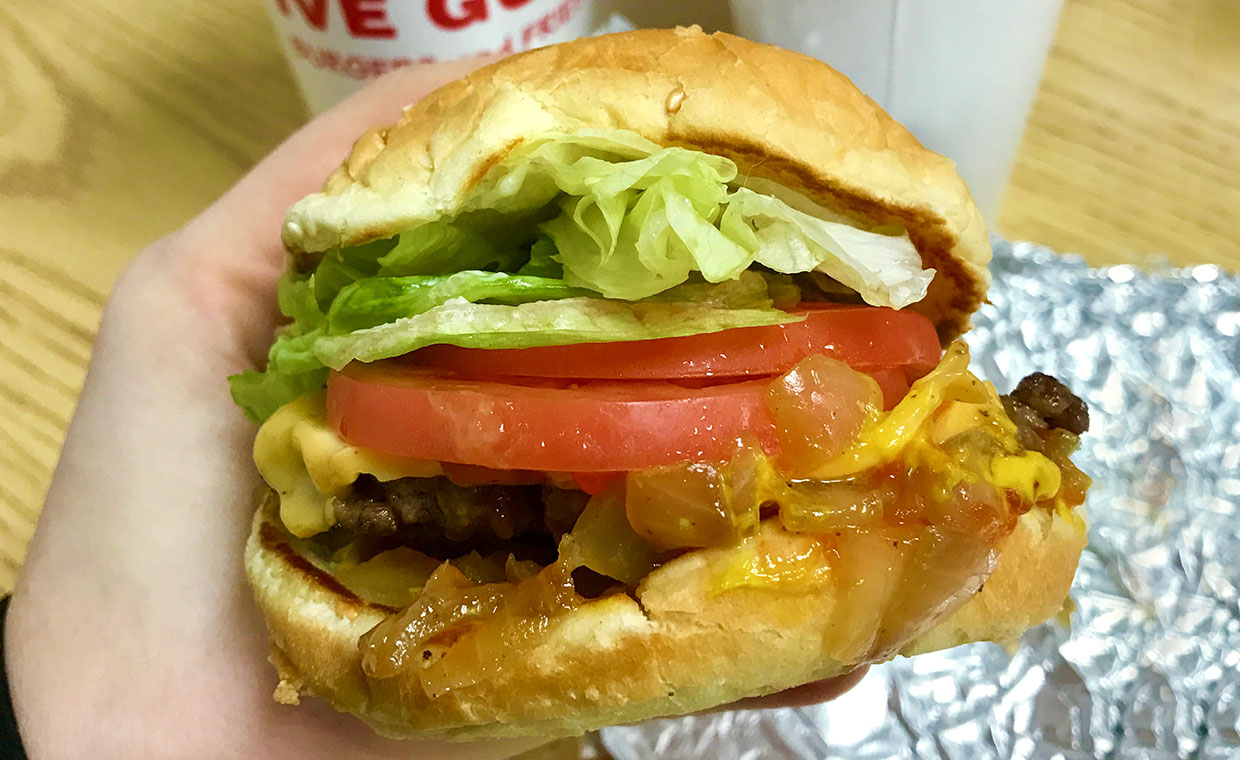 Vi besökte Five Guys lilla hak vid Rockefeller Center i New York, men alla deras restauranger är snarlika. Det luktar flottigt stekos ut på gatan och där inne är det trångt och lite slitet, och väl där inne hittar vi vad som bäst kan beskrivas som ett löpande band av burgartillverkning.
Burgaren i sig är en snabbmatsburgare. I likhet men en vanlig liten grillkiosk här i Sverige så får du beställa vad du vill ha på den. Den blir klar snabbt, du får den paketerad för att kunna gå därifrån och du blir inte speciellt fattig. Där slutar dock likheterna då resultatet har en helt annan nivå då alla komponenterna har givits omtanke. Brödet är färskt, pucken är gjord på plats och alla toppings är färska. Som bonus lyckas de även göra en burgare som håller ihop efter att ha raskt åkt mellan flera personer som gjort var sin lilla del för att få till din beställning.
Slutligen ett litet tips till när du kommer längst fram i kön och känner stressen från alla bakom dig och den lite hetsiga personen bakom kassan. Kom då bara ihåg de magiska orden "Bacon cheeseburger with everything" så kommer allt att lösa sig.
In English
Five Guys haven't gone for the subtle approach, and both the restaurant itself and their fast food burger is a bit of a mess. Thankfully their burger is full of flavour, so don't be too deterred by the shabby look. Just order a bacon cheeseburger with everything and enjoy.