Burgerdudes.se fyller ett år!
Vårt första år i siffror
Nyhet skriven av
Toby Lee
, 05 november 2015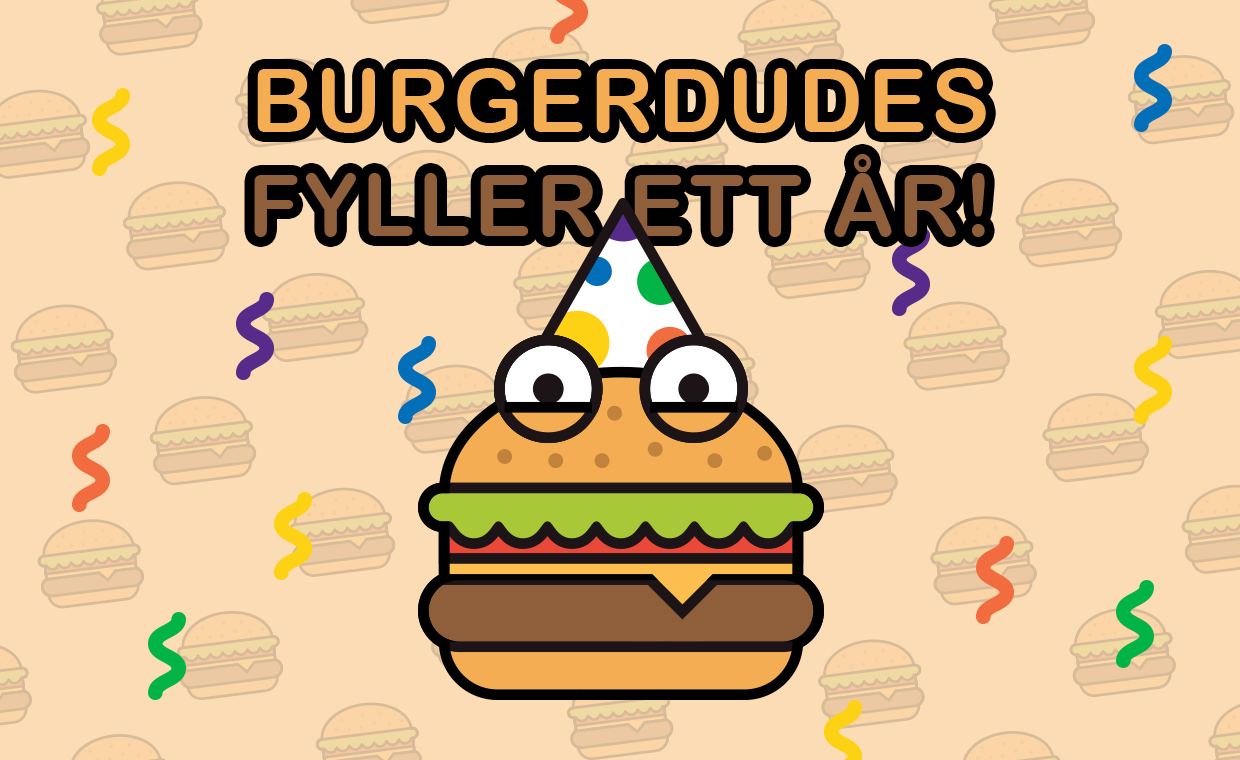 Idag, den 8 november, fyller vi på Burgerdudes.se ett år! Det är ju helt otroligt, och vi är otroligt tacksamma för allt stöd och alla kommentarer och tips som vi har fått under vårt första år.
Hittills har vi recenserat 122 recensioner från 14 länder, och fler står såklart på tur. Bara under de kommande veckorna kommer vi att resa till England, Finland och Japan i jakt på ännu fler gourmetburgare. Och vårt andra år kommer att bli ännu bättre, var så säkra. Vi har dessutom några riktigt spännande nyheter på gång inför 2016 som vi lovar att ni kommer att älska.
Kolla in vår infografik nedan för fler roliga fakta om vår hamburgarodyssé.
Om du har tips på ett fantastiskt ställe som vi har missat eller har några synpunkter kan du höra av dig till oss på Facebook, Instagram, Twitter eller via vår kontaktsida.
Tusen tack för att du har hängt med under året som gått. Nu tänker vi fira med en burgare!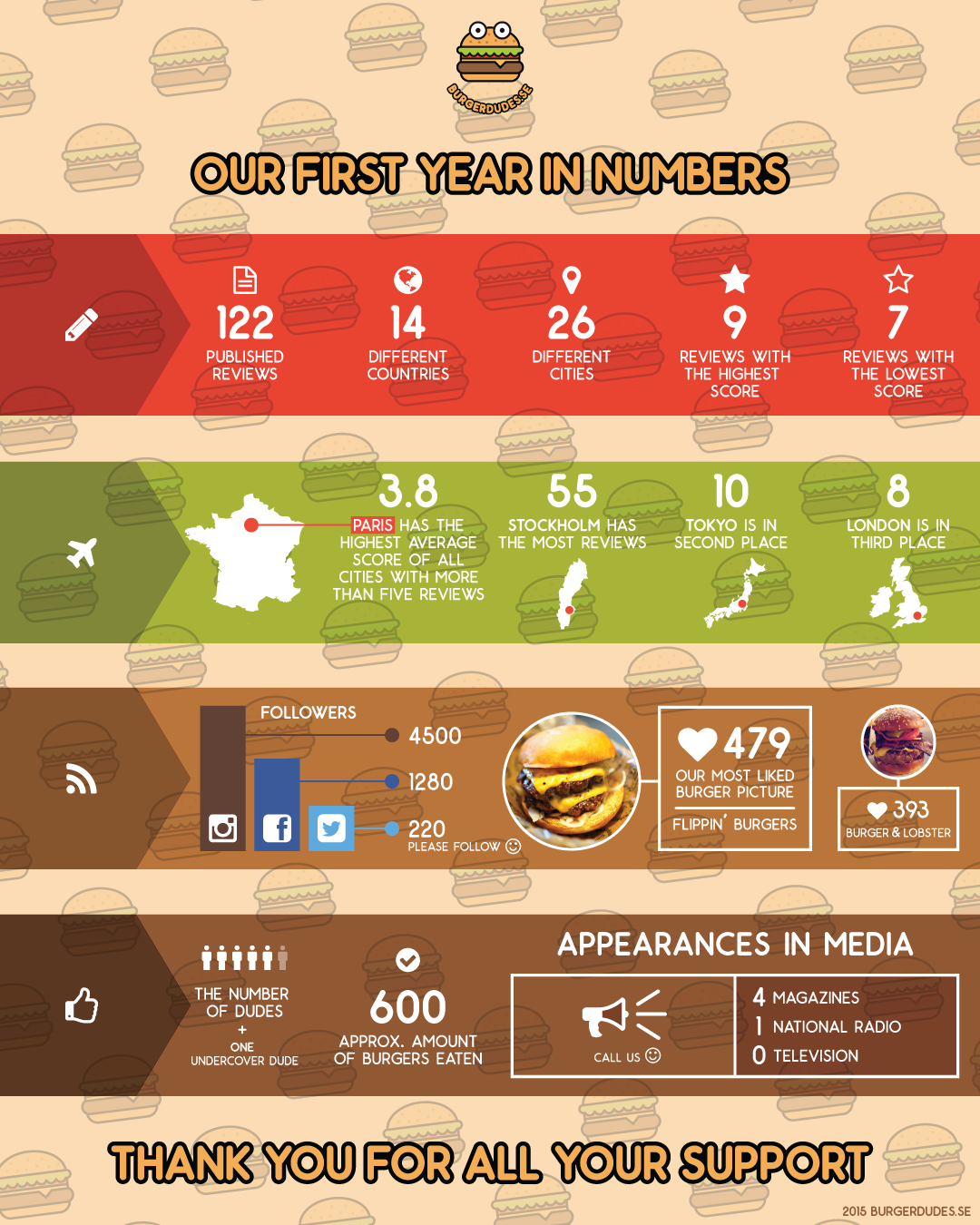 In English
Exactly one year ago five dudes passion for burgers led to the launch of Burgerdudes. It's been a crazy year with an absurd amounts of burgers, events and trips around the world, and we have loved every second of it. Thanks to all followers and fellow burgers lovers out there for making this possible.
To celebrate this special occasion we have made an infographic (see it above) with fun facts from our first year. We can also reveal that in the coming month we are traveling to Helsinki, London and Tokyo for more exciting burger adventures.
And we are also planning something big for next year, so keep an eye out for a huge announcement during the coming months.
Enough talk, let's eat some burgers!