Burgerdudes X Bastard Burgers
Vi tar över Bastard Burgers meny i augusti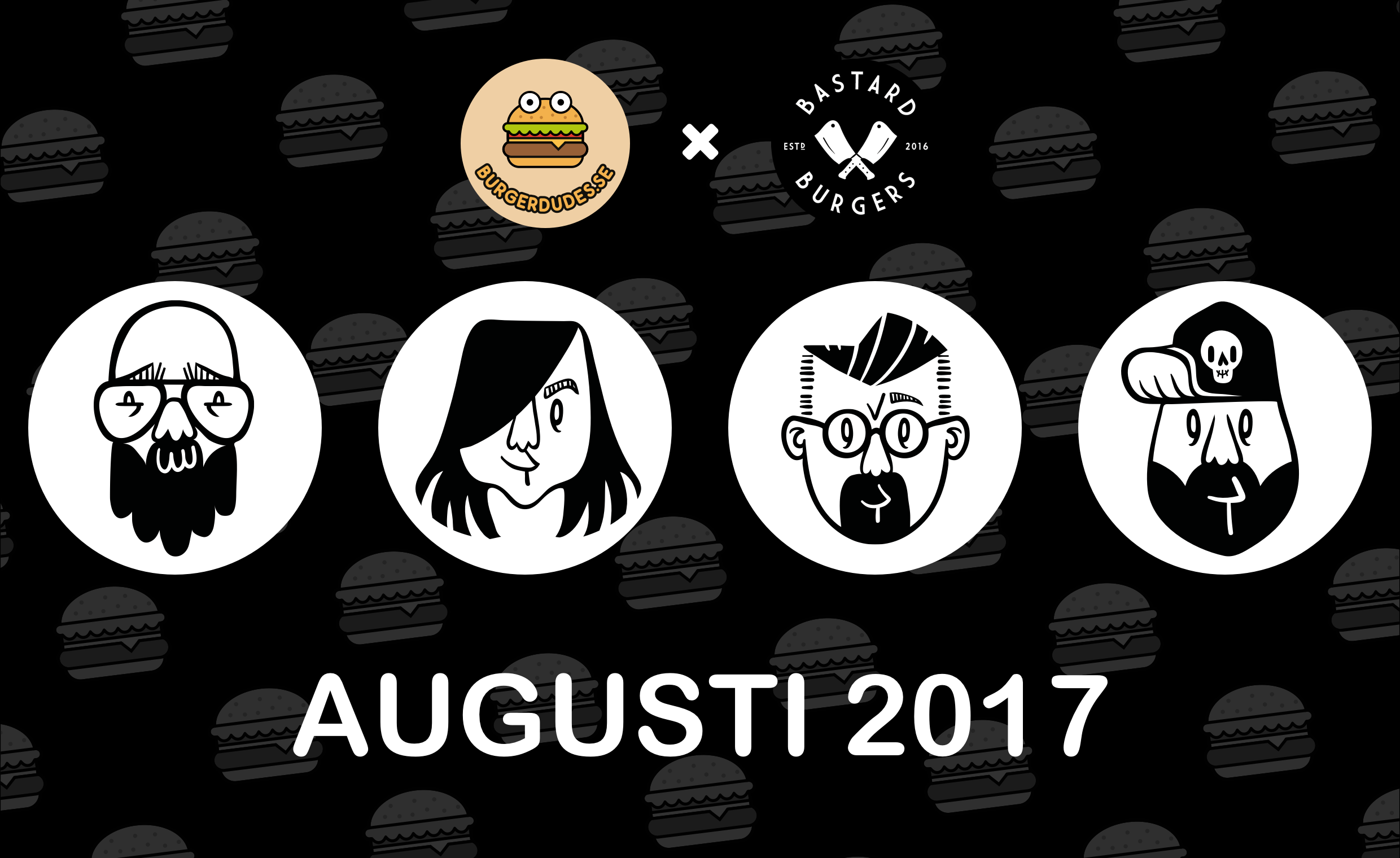 Bastard Burgers gör några av Sveriges absolut bästa burgare (vi rankar dem som bäst utanför Stockholm), och därför är vi otroligt stolta över att presentera vårt samarbete med dem. Under augusti 2017 kommer vi nämligen att ta över menyn på Bastard Burgers, med inte mindre än fyra olika signaturburgare – en från varje redaktionsmedlem.
Vi har tagit fram varsin hamburgare som kommer att finnas på menyn månaden ut, och vi tror verkligen att ni kommer att gilla dem. Läs mer om dem nedan!
Burgerdudes X Bastard Burgers – Augusti 2017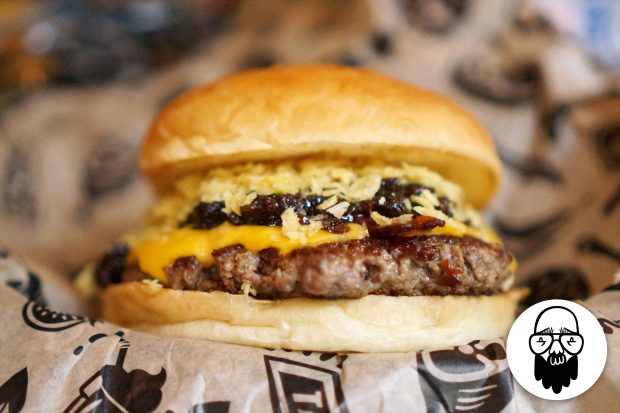 Pigzilla av Linus Josephson.
En grisfest utan dess like. Baconsylt, bacon, 2 x cheddar och finkrossade potatischips.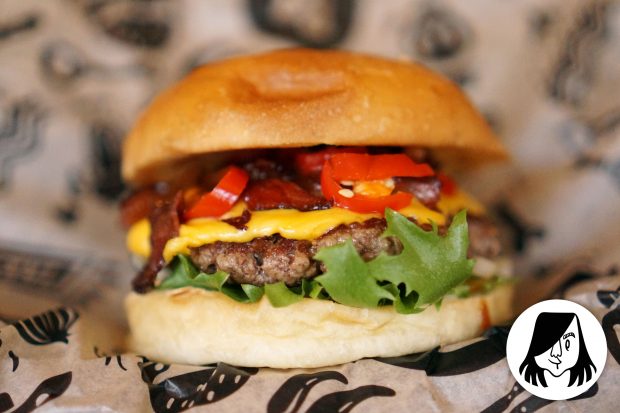 T. Rex av Toby Lee.
En rökig burgare med extra allt. Bacon, Eld & Lågor-barbecuesås, cheddar, inlagd röd chili, hackad gul lök, majonnäs och krispsallad.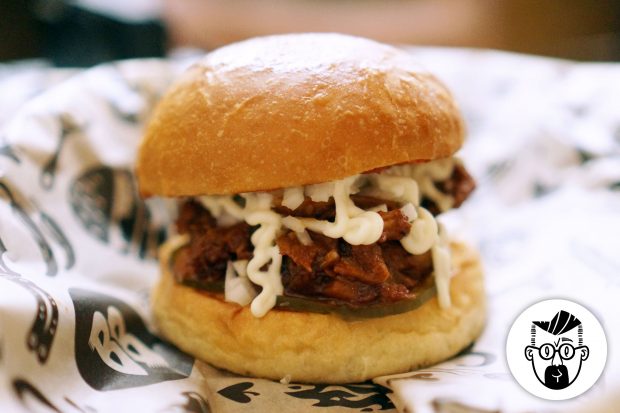 De La Seoul av Marcus Sjöström.
En vegetarisk burgare med koreanska smaker. Bulgogimarinerad Oumph, gochujang (koreansk chilisås), dillpickles, hackad silverlök och majonnäs.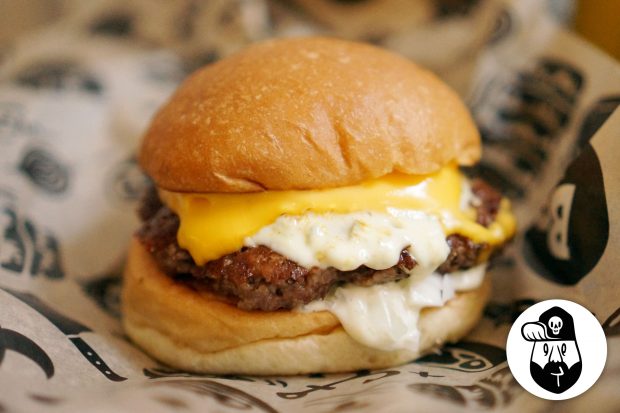 The Hot John av John Wästerlund.
En het burgare som tar med dina smaklökar på ett äventyr. Jalapeño-majonnäs, tabasco, 2 x cheddar och hackad silverlök.
Vår specialmeny säljs under hela augusti på båda Bastard Burgers restauranger (Dragarbrunnsgatan 43A i Uppsala och Stationsgatan 29 i Luleå).
In English
Bastard Burgers serve some of the best burgers in Sweden, and we are super proud to announce that we're taking over their menu August. We have created 4 signature burgers – one from each Burgerdude – that we are sure you're gonna love! The takeover will take place in both of their restaurants (Dragarbrunnsgatan 43A in Uppsala and Stationsgatan 29 in Luleå). 
Burgerdudes X Bastard Burgers – August 2017
Pigzilla by Linus Josephson. Double the pig, double the fun! Bacon jam, bacon, 2 x cheddar and crushed potato chips.
T. Rex by Toby Lee. A superloaded smokey burger! Bacon, Eld & Lågor BBQ sauce by Lagritos, cheddar, pickled red chili, chopped onion, mayo and frillice salad.
De La Seoul by Marcus Sjöström. A vegetarian burger with Korean influences, Bulgogi marinated Oumph! (a Swedish soy protein), gochujang, dill pickles, chopped white onions and mayonnaise.
The Hot John by John Wästerlund. A spicy burger that takes your tastebuds for a ride. Jalapeño mayonnaise, 2 x cheddar, tabasco and chopped white onions.