Uppdatering om Stockholm Burger Fest 2020
Med anledning av coronaviruset COVID-19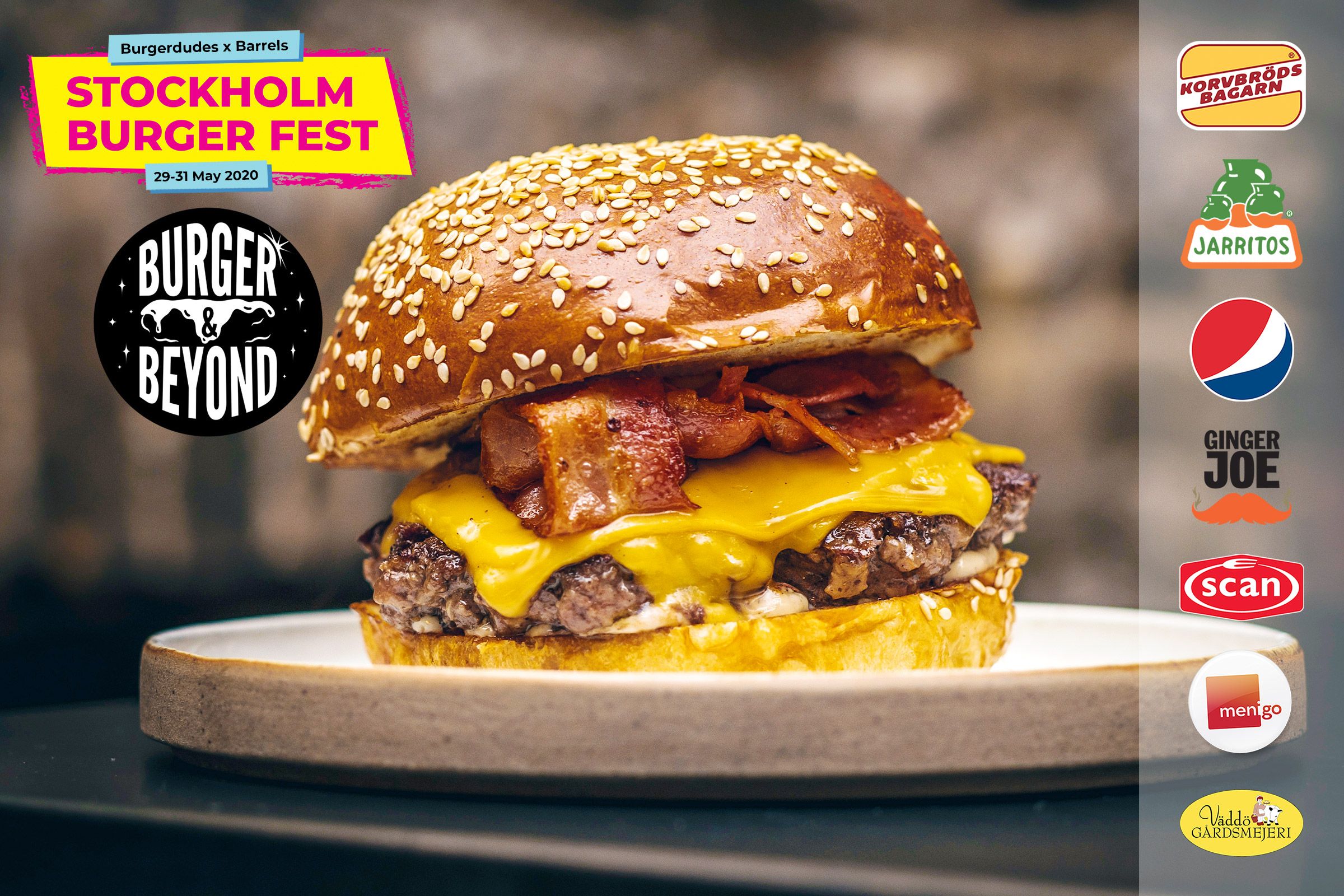 Vi skulle ha presenterat vår tredje internationella gäst för Stockholm Burger Fest 2020 i fredags (fantastiska Burger and Beyond från London – en riktig drömbokning), men i och med den rådande situationen med COVID-19 så vet vi faktiskt inte vad som kommer att hända med årets festival. Vi hoppas såklart att gällande flygrestriktioner och förbud mot offentliga evenemang kommer att ha önskad effekt, och att vi får en bättre överblick över situationen inom kort.
Vi vill fortfarande anordna Stockholm Burger Fest 2020, men vi får se om det blir under de angivna datumen (29-31 maj) eller vid ett senare tillfälle. Vi måste såklart även se hur läget ser ut för våra internationella gäster (Burger and Beyond och Bleecker från England och George Motz från USA).
Vi hoppas på er förståelse och ert fortsatta stöd, och hoppas på att organisera en rolig burgarfestival som känns säker och rolig för alla inblandade.
Ta hand om er så länge, så hörs vi när vi vet mer!
Håll koll på vårt Facebook-evenemang för den senaste informationen.
In English
Update regarding Stockholm Burger Fest 2020
We were supposed to present our third international guest for Stockholm Burger Fest on Friday, but due to the uncertanties due to COVID-19 we need to wait until we have a better overview of the situation. We are hoping that the imposed restriction regarding international flights and public events will be successful and will be lifted soon, but we'll hopefully know more soon.
We still want to organise Stockholm Burger Fest 2020 and have a fun and safe burger bash, but we'll have to see if we can make the announced dates. And we'll of course have to look at the situation for our international guests from England and the United States as well.
We are hoping for your understanding and support in this matter.
Please stay safe. We'll be in touch when we know more.