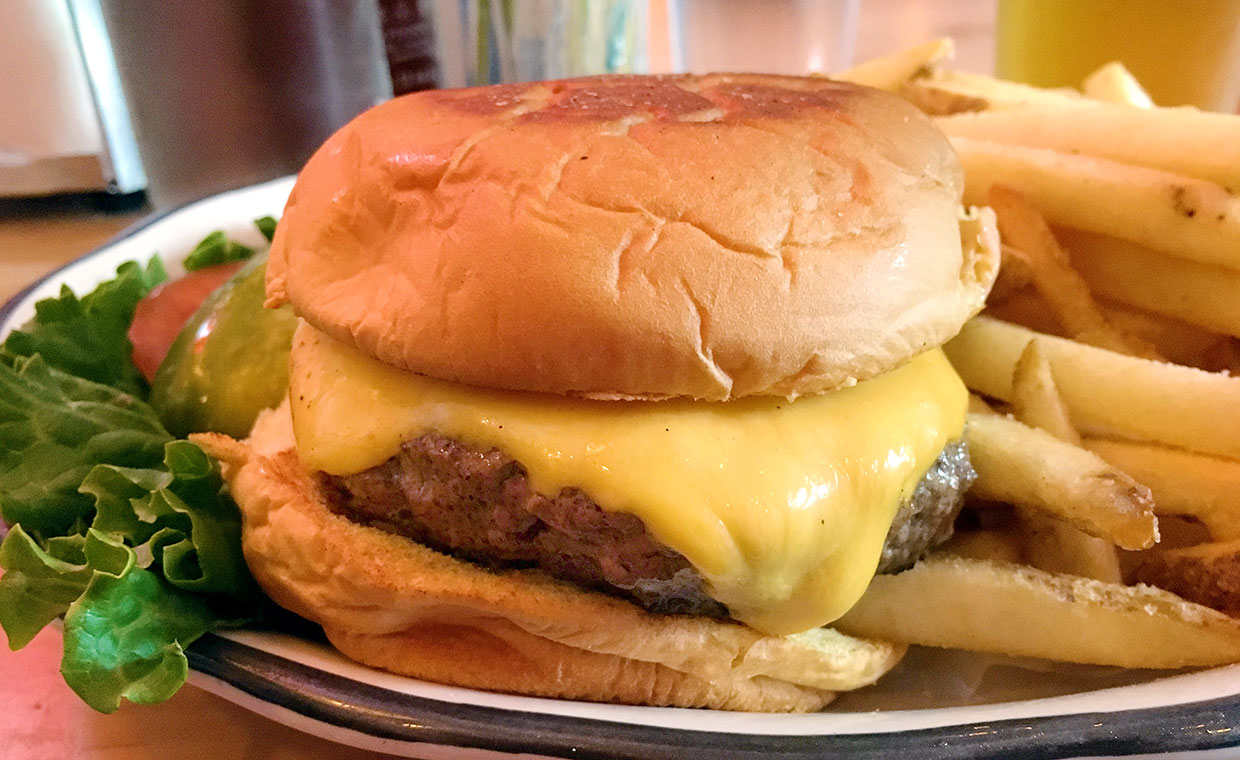 Burgarhaket Black Tap i New York blev hajpat för ett par år sedan efter att deras galna milkshakes blev virala i sociala medier. Detta har medfört att köerna nu ringlar sig långa utanför deras restauranger. Deras lokal i Midtown-området är coolt inredd med trädetaljer, klinkers och olika geometriska mönster. Förutom att ha ett minst sagt gediget utbud av milkshakes så har de även tolv burgare på menyn som borde passa de flesta smaker.
Vi valde deras cheeseburgare "The All-American Burger" med tillhörande pommes frites för 15 dollar. Burgaren serverades dekonstruerad – alltså ej ihopbyggd – vilket är en vanlig företeelse bland New Yorks burgarhak. Det första vi märkte att grönsakerna tyvärr var kalla, särskilt tomaten som bäst kunde beskrivas som kylskåpskall. Köttet var av hög kvalitet, signerat leverantören Pat LaFrieda, men saknade dessvärre stekytan som behövs för få till den där perfekta texturen. Det var dessutom aningen översaltat.
Som tur var passade det söta potatisbrödet perfekt till det köttet, osten och deras egen dressing. Förutom grönsakerna och småmissarna med köttet så var burgaren överlag riktigt bra. Självklart tog vi en milkshake också, men med handen på hjärtat så står deras burgare helt på egna ben.
In English
Black Tap is best known for their crazy milkshakes that went viral a few years ago, but it turns out that they have really good burgers as well. We tried their "The All-American Burger" cheeseburger and really liked it. The meat had a good taste and texture, even if we prefer a bit more crust on the patty. The meat was perhaps a tad too salty, but other than that the quality really shone through. The potato bun was fluffy and delicious, just as it should be. Of course we had to try one of their milkshakes as well and it didn't disappoint either. But we were happy to see that their burger really could handle itself.