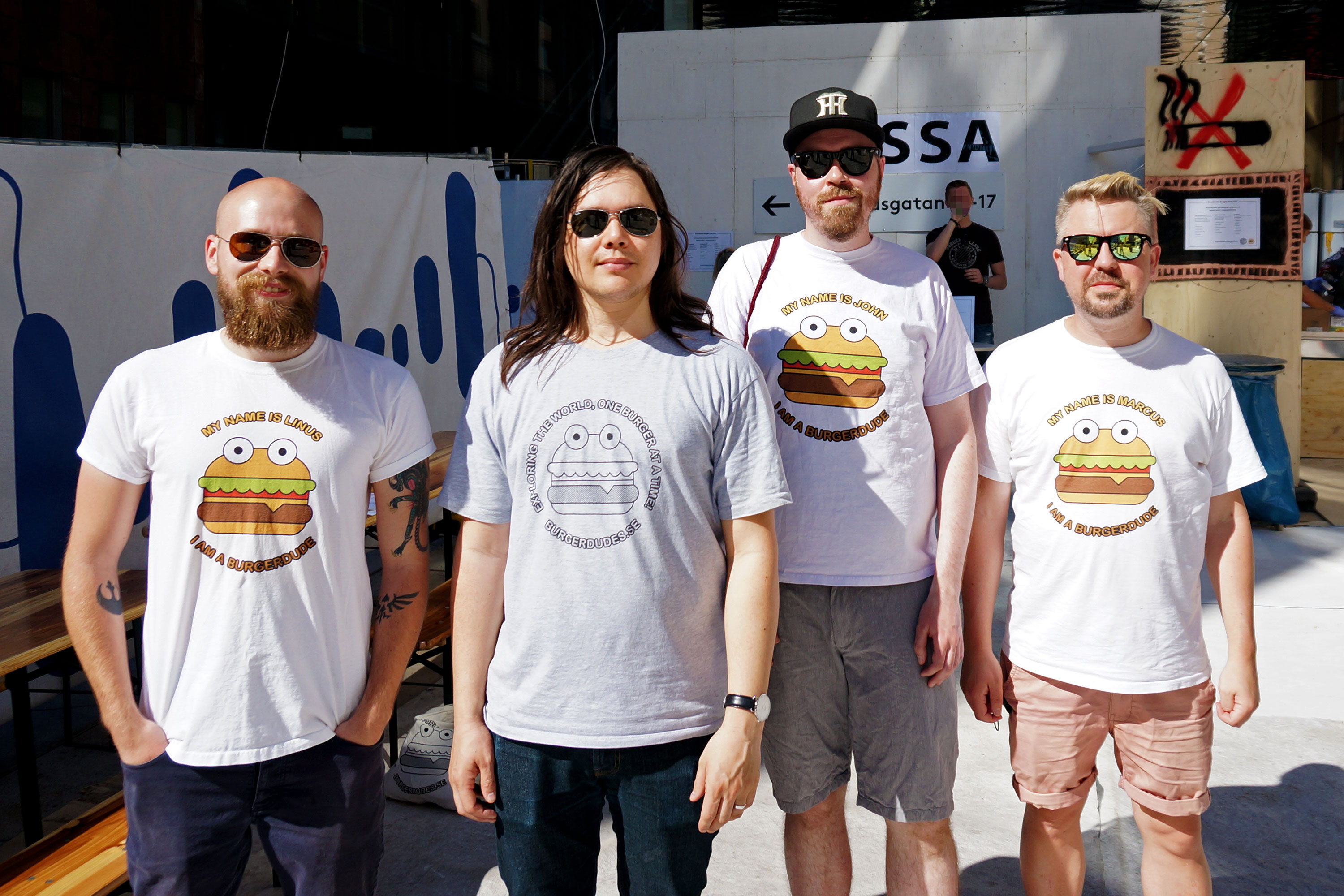 Burgerdudes.se is Sweden's largest burger website. We focus on a Swedish audience, but don't worry; every review on our website is followed by an English summary, so you'll always be able to find what you're looking for. Just navigate to the review you want and scroll down a bit. And if you're having any problems, feel free to contact us using the form on this page.
We are a group of burger-loving individuals who have been travelling the world in search of the best burgers since 2009, and in 2014 we launched this website. We now boast 240+ reviews from more than 30 different countries.
Nothing beats a burger with a medium rare patty (freshly ground according to the Blumenthal method) in a soft brioche or potato roll, served with double-fried french fries. In 2016 we organized Stockholm Burger Fest – Stockholm's first burger festival in the Södermalm district – which turned out to be a huge success with thousands of hungry visitors. It was followed by Stockholm Burger Fest 2017 in central Stockholm, which was even more popular and saw the premiere of The Burgerdude – our first signature burger.