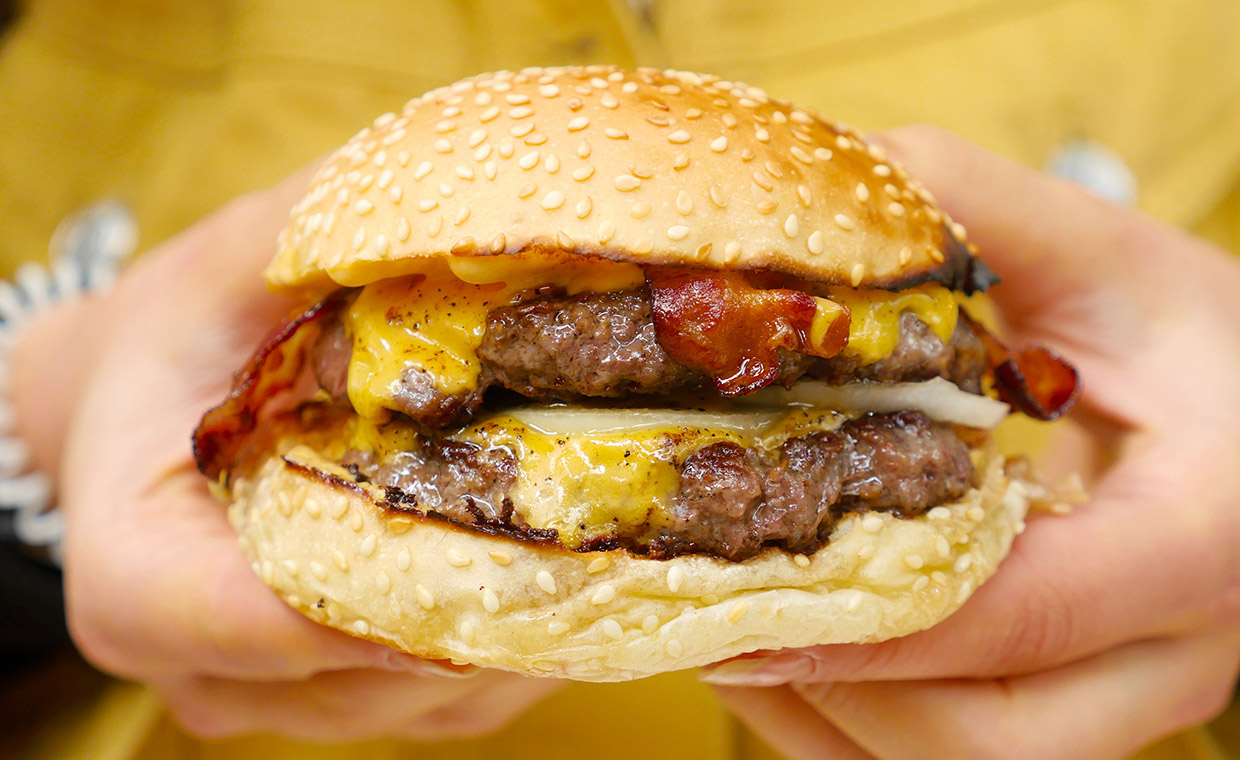 Utöver sin permanenta plats i Old Spitalfields Market vid Liverpool Street går det även att hitta Bleecker Burger (eller bara Bleecker som de numera heter) på andra platser runt om i London, bland annat vid Bank och Victoria Station. Själva restaurangerna är avskalade, med en enkel disk där beställningen görs och några kala sittplatser. Förvänta dig ingen flärd.
Men trots att allt är enkelt – från de spartanska menyerna till den karga omgivningen – finns det en sak som ständigt lyser igenom, och det är den otroliga kvaliteten och de fantastiska smakerna. Den medium rare-stekta dubbla cheeseburgaren på hängmörat kött smakade underbart och dröp av köttsafter, och det lätta men frasigt lättgrillade brödet fick verkligen ligga i för att inte bli uppblött. Men den klarade biffen utan några större problem. Cheddarosten kunde kanske ha fått lite mer värme på grillen, men den var ändå krämigt mjuk och höjde smakupplevelsen rejält.
Bleecker Burger bjuder på något alldeles extra, och platsar bland toppskiktet i Londons burgarscen. Deras mytomspunna Bleecker Black – en halverad burgare som innehåller en rejäl skiva black pudding (Englands svar på blodpudding) mellan två skivor kött – är dessutom något som garanterat behöver testas om du hittar den på menyn.
In English
Bleecker St. Burger may not have a fancy restaurant or a long menu, but they make up for this by serving amazing burgers. The dry aged medium rare patty was a real taste explosion, and the soft and slightly toasted bun had to work overtime to mop up all the juices. Thankfully the seeded bun was up for the task, resulting in an amazing burger experience. By the end of the meal we had a smile on our faces and resolved to return to try their revered black pudding filled Bleecker Black burger. Definitely one of the best burgers in the world.