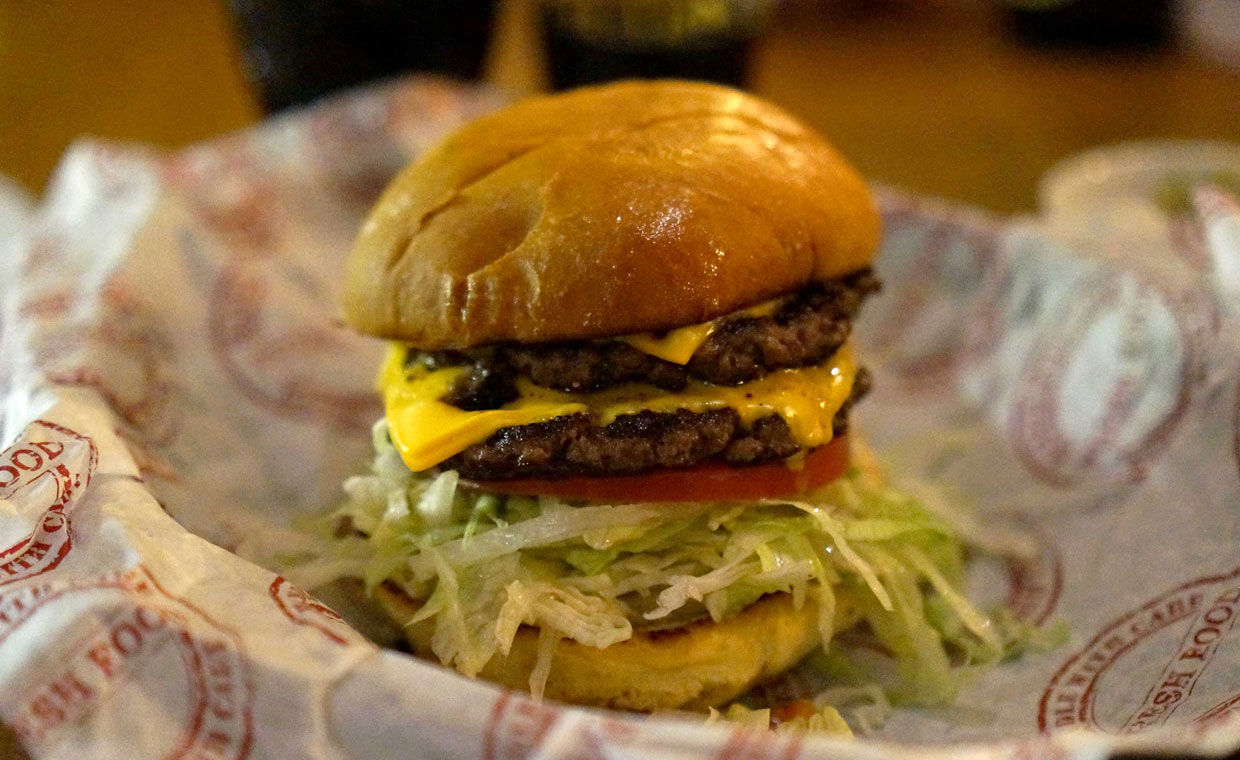 The Border slog upp sina portar i början av 2016 i Café de Paris gamla lokaler på Södermalm i Stockholm. Förväntansfulla och nyfikna beställde vi in deras dubbla cheeseburgare med pommes frites.
Att välja en burgare med två puckar på 100 gram vardera, istället för en enkel puck på 150 gram, kändes som helt rätt beslut från vår sida. Köttpuckarna, som var gjorda på ekologisk högrev från Bjursund utanför Västervik, hade en fin rosa kärna. Brödet bakas av ett lokalt bageri, och var fluffigt med en fin textur och den smälta osten samt den hemmagjorda dressingen var båda smakrika. De grova grönsaksstrimlorna tog lite för stor plats, men det åtgärdade vi genom att helt enkelt plocka bort dem. Sammanfattningsvis så var burgaren som serverades väldigt bra med några få detaljer som borde förbättras.
Pommes fritesen var av standardkvalitet, men deras hemmagjorda chilimajonnäs som serverades till var riktigt god. Deras meny erbjuder förutom burgare även burritos som håller en likvärdig kvalitet.
The Border serverar riktigt bra burgare, som gränsar till att vara utmärkta.
In English
The newly-opened The Border serves a good variety of burgers with either one 150g patty or with two 100g patties. We couldn't resist and tried their cheeseburger with two patties and we were not disappointed. The patties had a nice pink center, and the bun, cheese and dressing complemented the burger nicely. The only big downside was the oversized and wet vegetables. Don't forget to add the delicious chili mayonnaise for your fries.