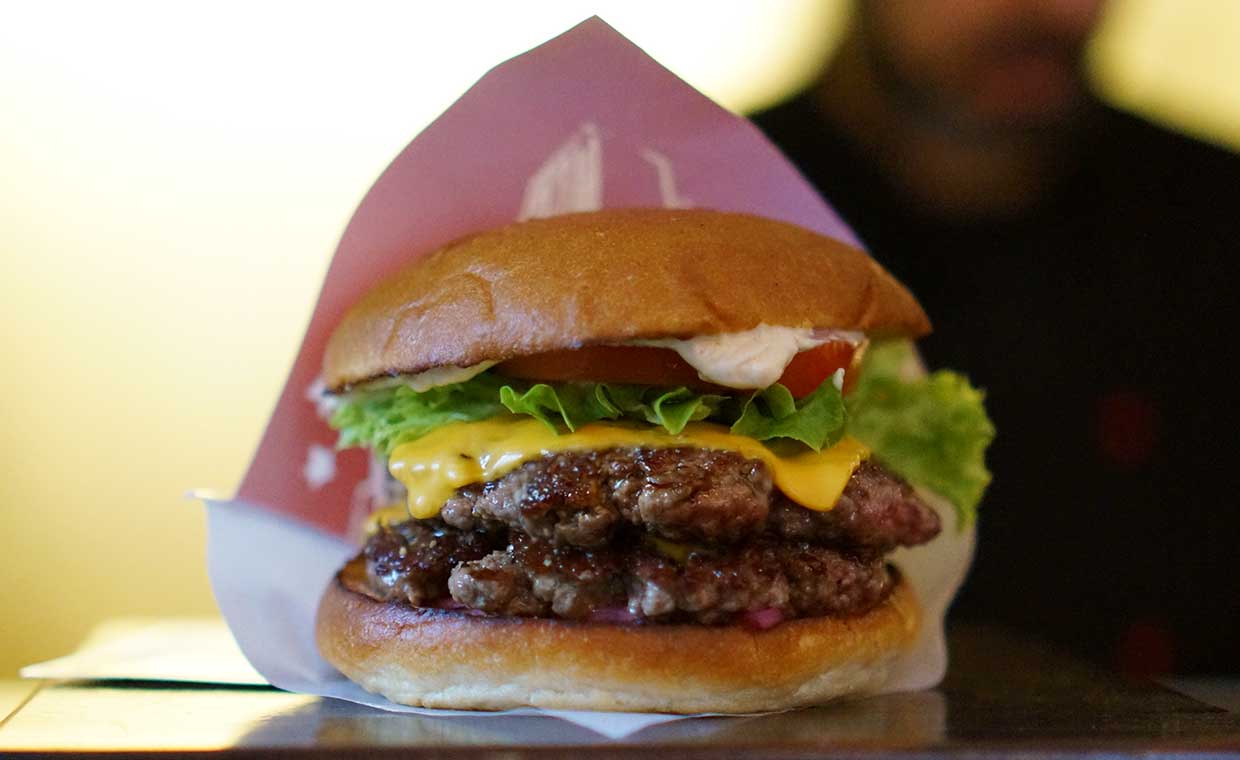 Uppdatering: Augusti 2017: Franky's har öppnat igen på Tegnérgatan 16! Läs mer här.
Franky's är en liten restaurang vid Rådmansgatan, som nu har öppnat i nya lokaler på Tegnérgatan sedan flytten från grillkiosken utanför Hard Rock Café. Det kan vara svårt att tro, men bakom denna anspråkslösa fasad serveras en av Stockholms absolut bästa burgare.
Hos Franky's handlar allt om maten. Här serveras enkla burgare tillsammans med klassiska tillbehör av allra högsta kvalitet. Det märks att ägaren har en brinnande passion för burgare, och det tummas inte på några detaljer.
Det fluffiga brödet värms perfekt och penslas sedan med fett för att få en härlig glans. Högrevsfärsen som mals varje morgon är väldigt saftig och har en rejäl stekyta. Pommes fritesen är dubbelfriterade med en god potatissmak, och den hemmagjorda coleslawen har ett välkommet sting i sig.
En fin liten detalj som vi uppskattar är att man får en våtservett efteråt. Man ska ju äta burgaren med händerna och inget annat.
Det är svårt att inte bli förälskad i Franky's. Den opretentiösa känslan, de supergoda burgarna, den passionerade kocken och den generösa prissättningen – 105 kronor för 200 gram – gör detta till en riktigt underbar upplevelse för burgarnörden.
In English
Update: August 2017 – Franky's have re-opened at Tegnérgatan 16, just a short walk from their old location.
–
Franky's is located at Tegnérgatan 16 and they serve one of the finest burgers in Stockholm and its surroundings. The passionate chef takes notice of everything that makes a great burger; the warm bun is fluffy, the meat is juicy and the fries taste great. It's really clear that Franky's loves burgers, which in turn makes us love them. This is one of the most well kept burger secrets in Stockholm.