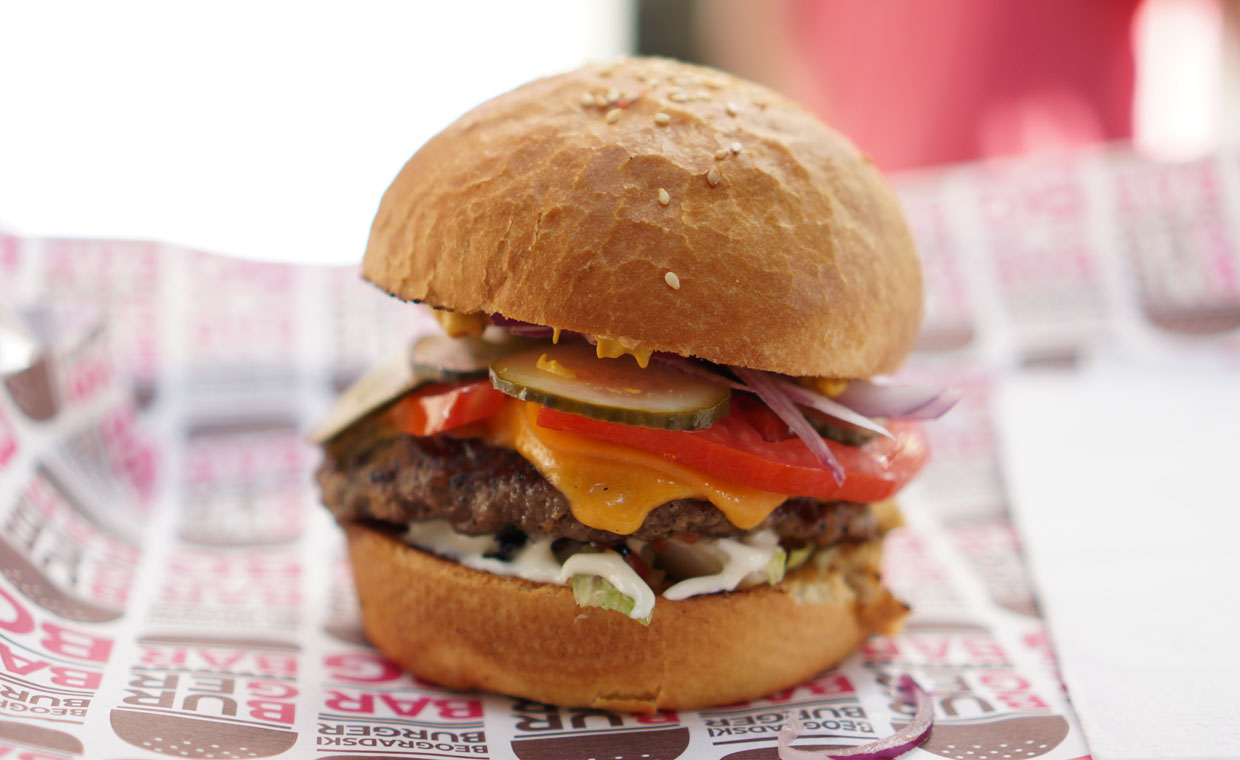 På en parallellgata intill den stora shoppinggatan Kneza Mihaila i Belgrad ligger det nyöppnade burgarhaket BG Burger Bar. Vi läste många många varma rekommendationer på internet, och fick därför höga förväntningar inför vårt besök.
Deras meny bjuder på alla klassiska burgare, men även ett par uppseendeväckande kreationer med exempelvis päron eller wasabikräm. Men som de puritaner är valde vi deras cheeseburgare. Burgaren som serverades var väldigt vacker och våra förhoppningar höjdes ytterligare ett snäpp.
Men redan vid första tuggan kunde vi besviket konstatera att detta inte var särskilt bra. Köttet hade först förberetts i ugn för att sedan stekas, och var dessvärre torrt med en ganska tråkig smak. Brödet, som visserligen hade rostats lätt, var även det ganska torrt och de andra ingredienserna i burgaren lyckades inte höja smakupplevelsen.
Det svårt att rekommendera BG Burger Bar när det finns så mycket annan god mat i Belgrad. I brist på bättre burgarrestauranger föreslår vi att du väljer något inhemskt istället.
In English
The newly opened BG Burger Bar in Belgrade is located near the busy Kneza Mihaila street, and has already established itself as a popular burger joint among the locals. Unfortunately both the bun and the patty were extraordinarily dry, and the flavours were quite boring. This was our second burger in Serbia, and neither of them were any good. We'd recommend that you stick to the local (and delicious) cuisine if you visit the capital city.