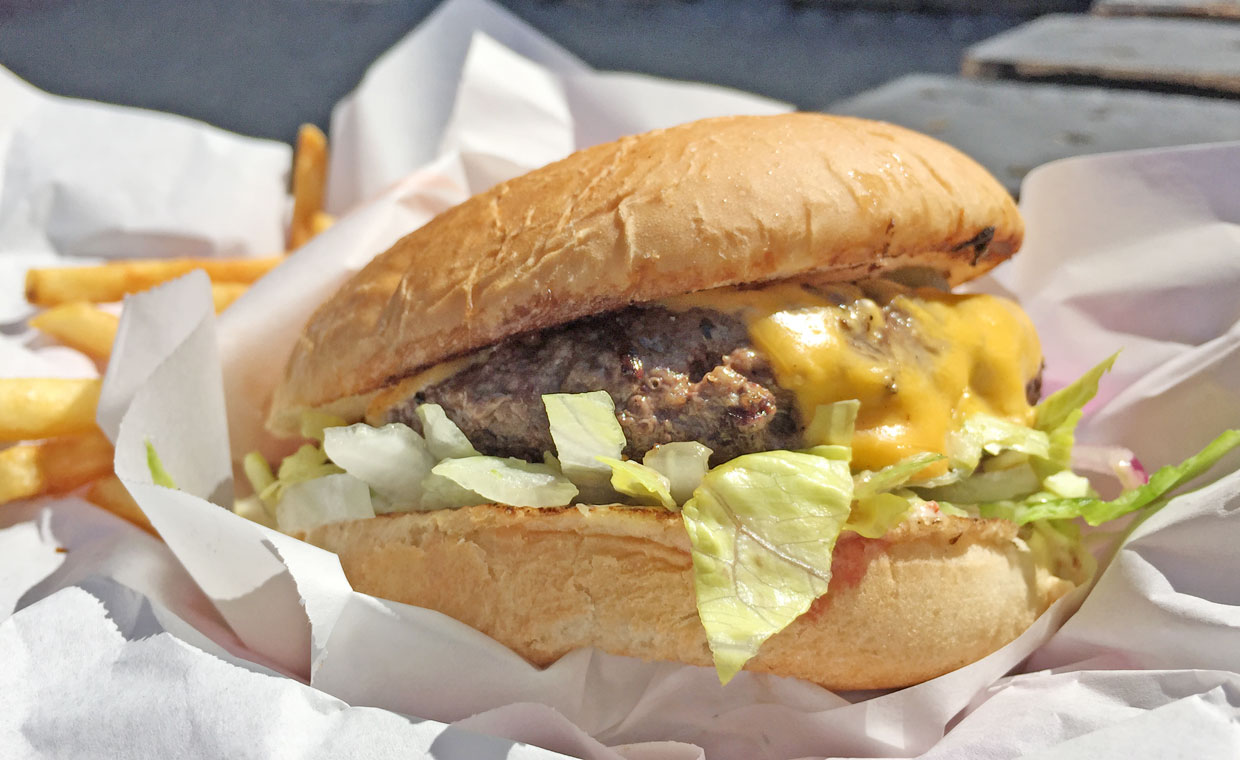 Uppdatering: Chiligänget stängde för gott i slutet av 2016.
Längst ut på Kvarnholmen i Nacka, där bebyggelsen av nästa stora Stockholmsförort pågår för fullt, ligger Chiligängets halvpermanenta uteservering. De har även en foodtruck, men utsikten mot Djurgården vid vattnet förtjänar såklart ett besök.
Chiligängets paradrätt är deras chiligryta, men menyn rymmer även en chili- och ostburgare (med samma stavning på just ordet chili). Besynnerligt nog innehåller den chilipeppar och inte ett lager mustigt och mört kött på ovansidan av köttpucken. Det är alltså en helt vanlig ostburgare med lite mer hetta än vanligt.
Tyvärr hopar sig problemen. Brödet känns lite stelt och har ingen stuns, och pommes fritesen är helt smaklösa. Som tur är lyckas köttet hålla måttet, och 180-gramspucken på bringa och högrev är saftig och smakrik med en härligt rosa kärna. Men det är den enda riktiga höjdpunkten, då chilifrukterna ovanpå den smälta osten inte heller tillför särskilt mycket smak.
Inte ens chilisåserna imponerar, då alla kommer från närmaste dagligvaruhandel. För att vara ett ställe som säger sig fokusera på hetta förväntar vi oss något specialimporterat eller egentillverkat, och när en burgare med pommes frites kostar en bra bit över hundralappen förväntar vi oss mycket mer än så här – oavsett hur fin utsikten är.
In English
Chiligänget's semi-permanent restaurant is a new fixture in the upcoming Kvarnholmen area, and the view over to Djurgården is absolutely breathtaking. Unfortunately their chili & cheese burger isn't up to par, and we were taken aback by the fact that it contained chili fruits and not the meaty dish that they're known for – despite them using the same spelling. The only real gem was the excellently prepared patty, but when the bun is stale and dry you can't do much. We were even let down by their weak hot-sauce selection.