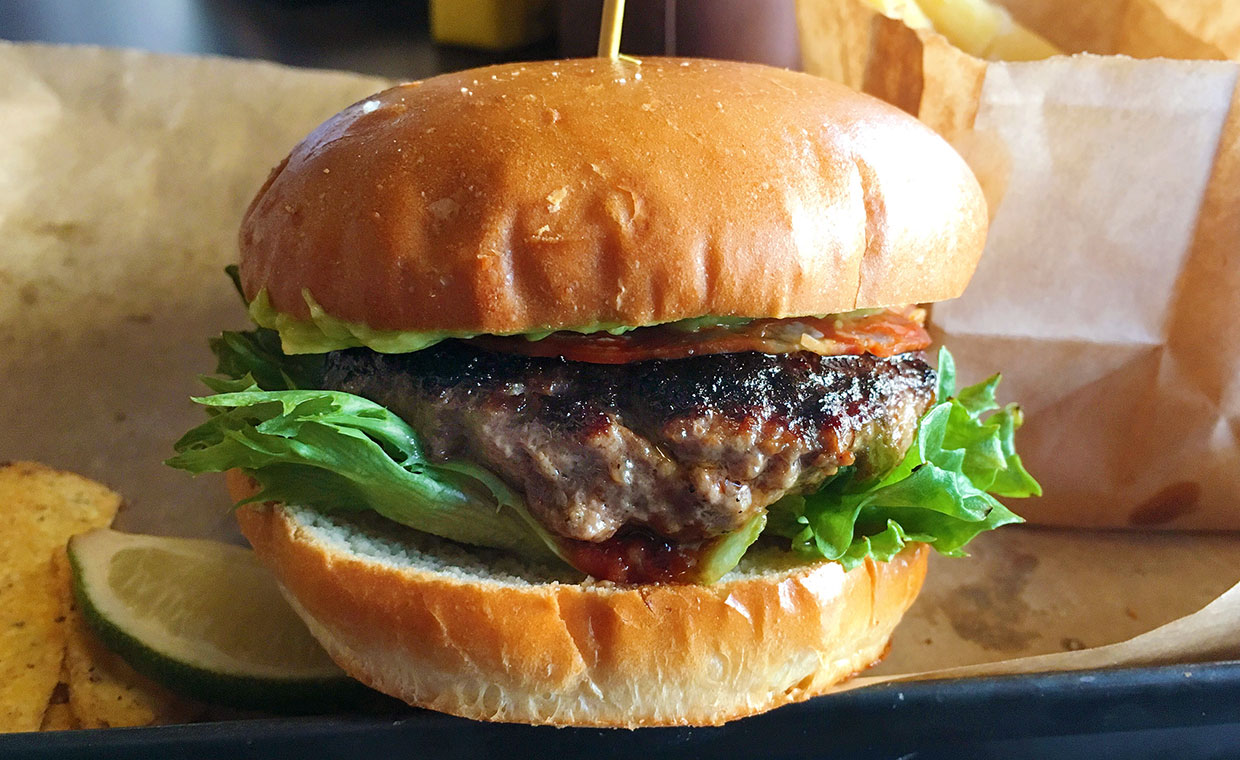 I mitten av oktober öppnade Slakteriet upp sina dörrar i Burgers & Beers gamla lokaler i centrala Uppsala. Med tanke på att vi håller staden som en av de bästa burgarstäderna i Sverige hade vi givetvis höga förväntningar på detta nytillskott.
Vi gjorde vårt besök under lunchen, och då kunde vi tyvärr bara beställa två av de sex burgarna de har på menyn. Vi valde en "Bertil" med chorizo, ostcrème, chipotlesalsa, rostad majs, tortillachips, avokado, koriander och lime för lunchpriset 98 SEK. Ordinarie pris är 105 kronor.
Även om vi bortser från att burgaren smakade mer som en nachotallrik än en burgare, så hade den flera andra problem. Köttet var det största problemområdet, vilket är ironiskt med tanke på att de heter just Slakteriet. Köttpucken var alldeles för hårt packad, relativt smaklös och dessutom väldigt torr. Även brödet lämnade mycket att önska, och hade en hård kant runt sig som skvallrade om en felaktig hantering. Sista spiken i kistan var att bottenbrödet inte var tillräckligt rostat, vilket medförde att det var alldeles genomblött från den vattniga salsan framåt slutet av måltiden.
Överlag kändes burgaren på Slakteriet uppseendeväckande kärlekslös – ett riskabelt drag för en restaurang som bara ligger ett stenkast bort från ett av Sveriges bästa burgarhak, Bastard Burgers.
In English
Slakteriet opened their doors in the middle of October in central Uppsala. We had quite high hopes for this one seeing as there are so many high quality burger joints in the city competing for their customer's attention. But unfortunately the burger here didn't deliver at all. The patty was really dry, compact and boring. The bun also had its fair share of problems; the top bun had a hard crust and the bottom bun hadn't been toasted properly and was all soggy. We see no reason to visit this place when some of the best burger joints in Sweden - such as Bastard Burger - are located just a few minutes away.