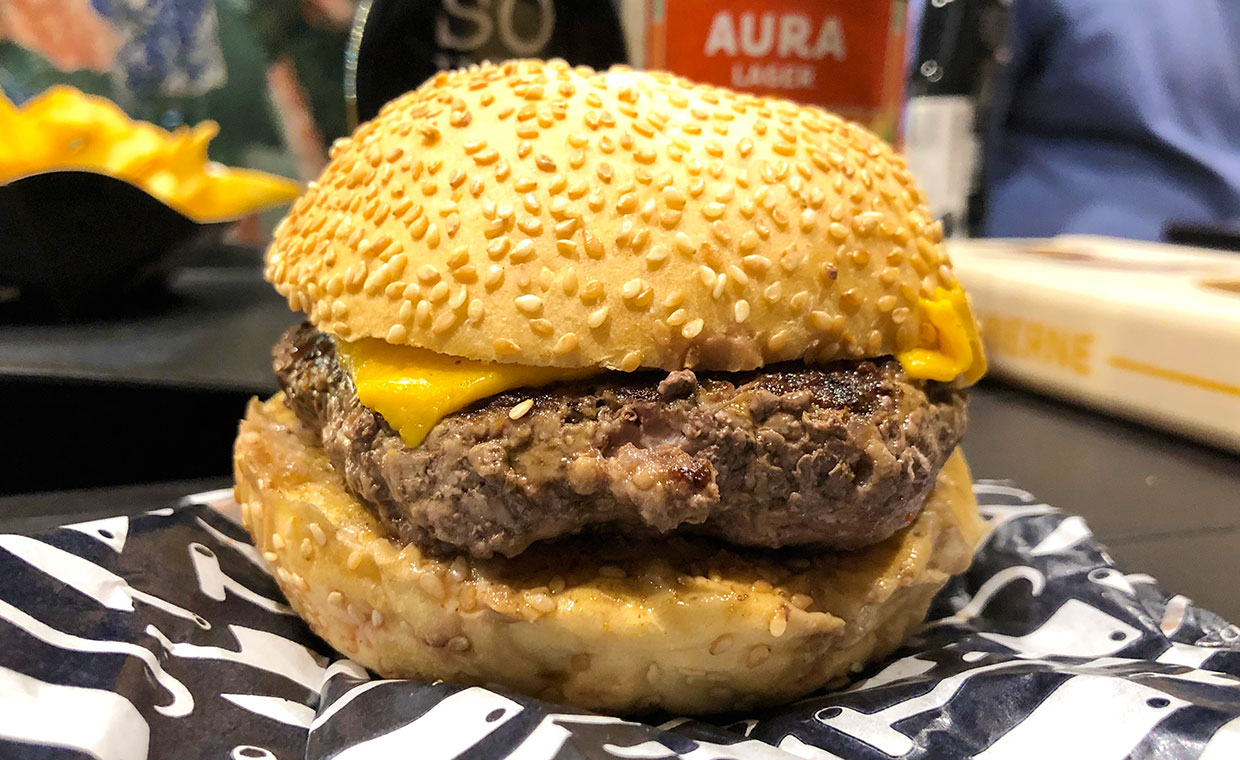 Minikedjan Hell's Burguer har tre burgarhak i Rio de Janiero, och hårda rockiga estetiken med dödskallar samsas med budord om att aldrig använda fryst kött.
Vi besökte deras restaurang i centrala Botafogo och välkomnades tyvärr av en ovanligt oengagerad personal. Vi beställde signaturburgaren Hell's Burguer för 27 real (cirka 65 kronor) vilken i sin grund är en klassisk cheeseburgare med några få modifikationer. Burgarna på Hell's Burguer består av 100% entrecote och grillas till medium om inget annat önskas.
Burgaren serverades invirad i ett papper i klassiskt snabbmatsstuk, något vi alltid finner väldigt charmigt. Tyvärr kändes den grillade pucken på 200 gram kompakt och därmed lite för torr. Brödet var riktigt tråkigt, och vi hade gärna sett att det hade rostats lite mer samt haft mer stuns. Osten var helt okej förutom det faktum att de hade kryddat med något som kan liknas vid grillkrydda, vilket gav en ovan och inte särskild god smakbild.
Tyvärr frälste inte Hell's Burguer oss med sina burgare. Om du befinner dig i Botafogo samtidigt som burgarlusten börjar kicka in så finns det roligare och bättre alternativ att tillgå.
In English
Hell's Burguer has three burger joints in Rio de Janerio and we visited their joint in the central Botafogo district. Our choice of burger was their signature Hell's Burguer, which basically is a classic cheeseburger with a few additions. The burger came wrapped in a paper in classical fast food style, which we always find charming. The patty is made from 100% ribeye fillet and was grilled medium, but was too compact to be really juicy. The sesame bun was boring and should have been more soft and squishy. The cheddar cheese was okay but it was a bit ruined by the paprika seasoning which created a quite weird taste. Overall the burger we had was boring and uninspired. If you are in Botafogo there are better alternatives than Hell's Burguer to still your burger cravings.