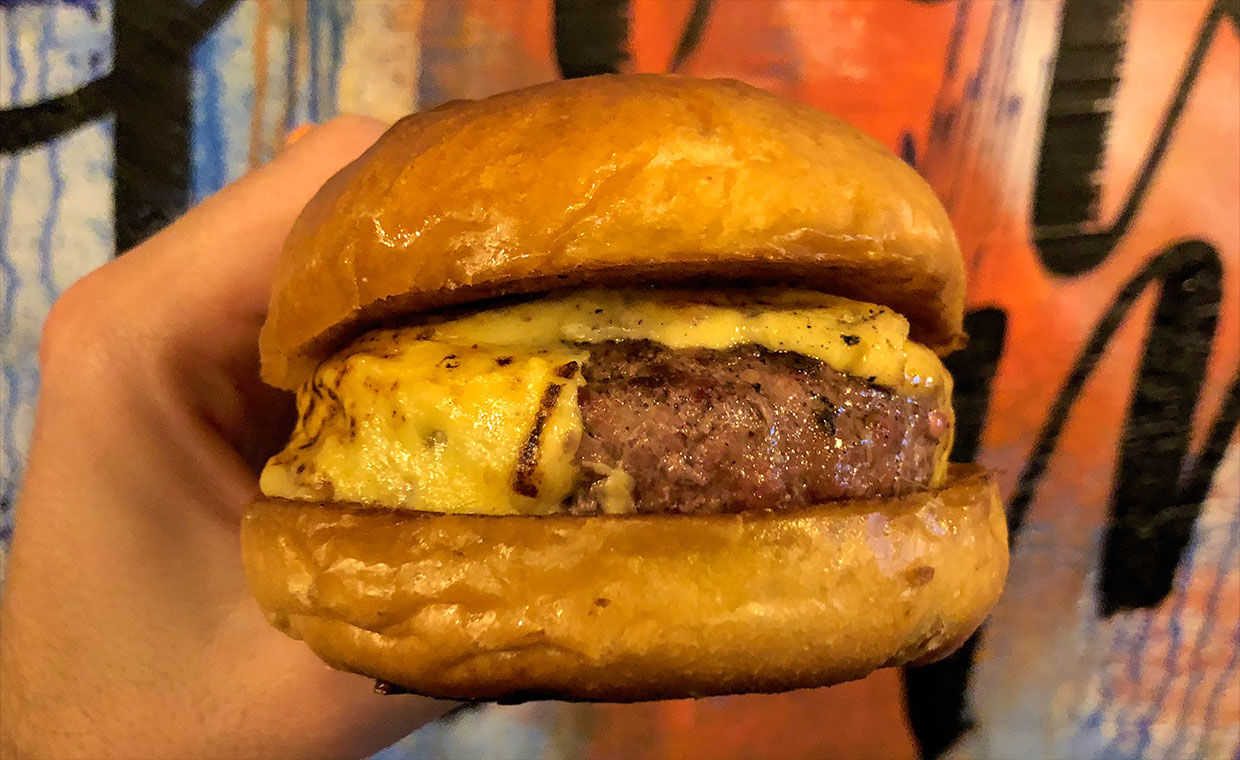 All In Burger är ett burgarhak som toppar många listor över Brasiliens bästa burgare, så det var givet att vi skulle besöka deras nyöppnade restaurang i São Paulo när vi var i staden. Köttet i fokus hos På All In Burger, och det märks direkt på deras avskalade meny där även ett vegetariskt alternativ finns. Vi bestämde oss för att testa deras cheeseburgare för 22 reais (cirka 50 kronor) och valde att få köttet mediumgrillat efter deras rekommendation.
Burgaren serverades stiligt på vårt bord och det gedigna hantverket gick inte att ta miste på. Detta var en burgare skapad för att ätas med händerna, och den var perfekt komponerad med utmärkt balans. Den stora köttpucken på 180 gram var inte smashad, och saknade därför den där riktigt fina stekytan vi gillar, men den var riktigt saftig och hade en fantastiskt smak. Ovanpå köttet låg ett fint lager av brasiliansk prato-ost, vilket passade alldeles utmärkt. Brödet var härligt mjukt och välrostat och skötte sitt jobb utmärkt.
Det var helt enkelt riktigt bra, och förutom stekytan var detta nästintill en perfekt cheeseburgare. Och om du gillar lite större och "köttiga" burgare så är detta kanske den perfekta burgaren för dig.
In English
All In Burger always tops the the lists over Brazil's best burger joints, so of course we had to try their burgers while visiting São Paulo. It's clear from the start that the meat is the star of the show, seeing as the menu is simple but thoughtful composed (they have a vegetarian burger as well, just so you know). We ordered our cheeseburger medium after their recommendation, and it had a nice and pink center. The meat was really juicy and delicious, and since the patty was grilled and not smashed it was a bit bigger than we are used to. The melted Queijo prato cheese was nice and creamy and worked well together with the meat. The bun was really good as well. Overall this is a excellent burger that should be a must-visit when you are in São Paulo or Santo André.