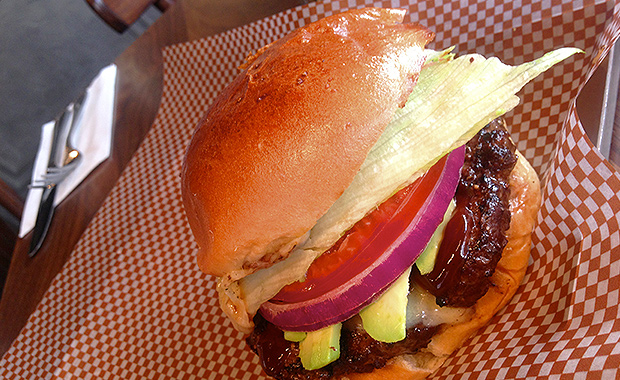 Sedan 2010 ligger hamburgerrestaurangen BRGR.CO i hjärtat av Soho, i hopp om att locka in burgarsugna gäster. Tyvärr görs detta utan särskilt mycket finess.
En vanlig burgare utan pommes frites kostar visserligen under hundralappen, men om jag ska betala femton kronor för extra avokado förväntar jag mig mer än tre flortunna skivor. Extra bacon kostar tjugo kronor extra, vilket känns smått befängt. Burgaren serveras dessutom omonterad och resultatet är en torr och rätt tråkig skapelse. Köttet skulle serveras medium, men var smaklöst och tuggigt.
Den avskalade interiören gör väl sitt, men det är ingen vidare ursäkt när allt bara känns trist. Ta hellre ditt pick och pack och besök Honest Burgers runt hörnet.
In English
BRGR.CO's prime location on Wardour street may draw in a lot of SoHo visitors, but their burgers won't convince anyone to return any time soon. A basic hamburger is decently priced, but additional ingredients and fries are far too expensive. The patty was quite dry, and the deconstructed presentation didn't help one bit.