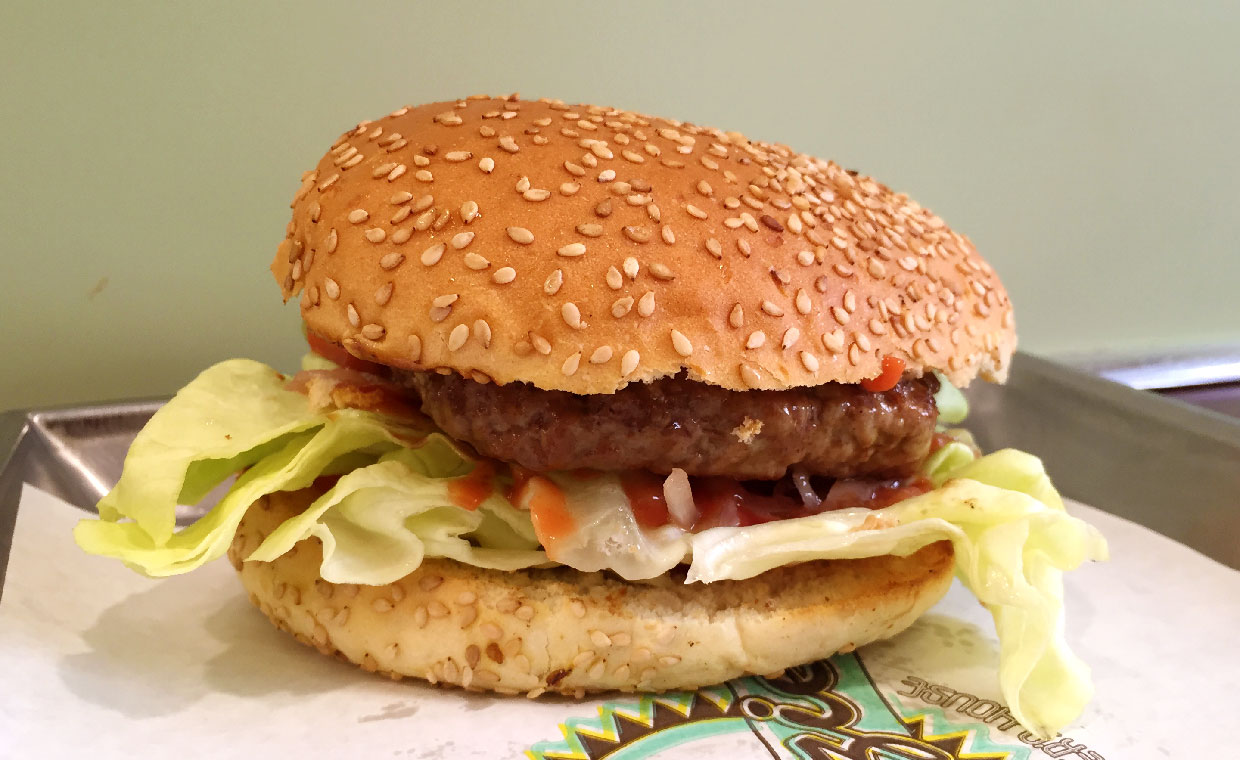 Det italienska köket är helt fantastiskt, men ibland kan suget efter en god hamburgare ta över. Därför ville vi se om det gick att hitta en acceptabel burgare i Rom. Våra efterforskningar ledde oss till Fonzie – The Burger's House, som trots sitt grammatiskt bristfälliga namn ändå finns på tre platser i Italiens huvudstad. Problemet brukar bara vara att det är svårt att hitta skickligt tillagade burgare i Medelhavsområdet, något som har blivit allt mer påtagligt under våra resor.
Det blev tyvärr uppenbart att italienarnas matkärlek inte täcker in gourmetburgare, för bortom ganska låga priser bjöd inte Fonzie på något positivt alls. Både köttet och brödet var torrt, blekt och i princip helt smaklöst, och själva sammansättningen gav ett väldigt hafsigt intryck. Brödet var alldeles för stort och brett, och det verkade inte finnas någon tanke bakom varken grönsakerna eller såserna. Det här var helt enkelt en värdelös burgare.
Som tur är finns det mycket annan välsmakande mat att få i Rom, så om du någon gång ska avstå från en burgare under dina resor så finns det ju ändå mycket annat att prova i Italien.
In English
We love Italian food, but our love for burgers is unstoppable. So during our latest trip to Rome we just had to try Fonzie – The Burger's House since they're supposed to serve the best burger in the Italian capital. But we were sorely disappointed, as their hamburger was absolutely terrible. Both the patty and the bun were dry and bland, and the other ingredients were haphazardly assembled without any deeper thought. Thankfully there's loads of amazing food to eat in the city. When in Rome, skip the burger.