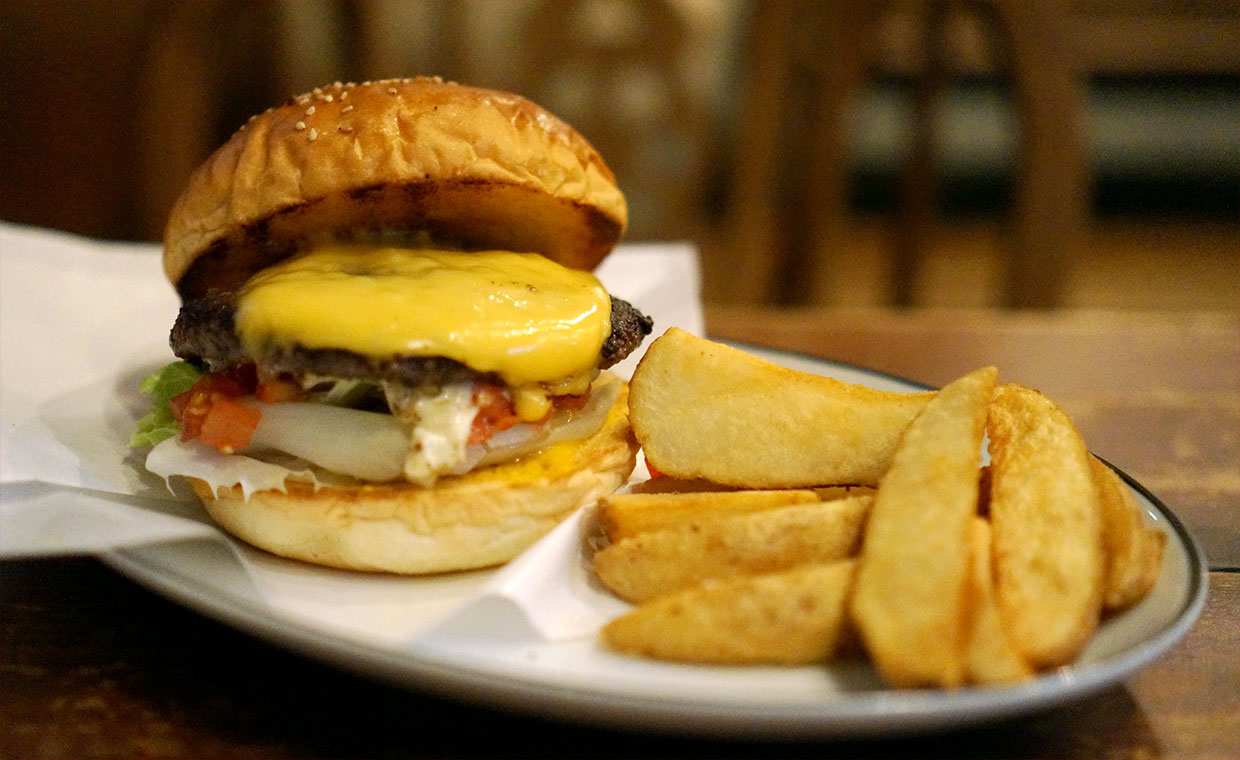 Restaurangen Arms ligger på västra sidan av Tokyos Yoyogi-park och refererar till sig själva som "The Park Side Burger Shop". Det är ett populärt ställe, särskilt när vädret är bra och du kan förvandla din måltid till en improviserad picknick i parken. Vi var dock där en tidig vinterkväll och var ensamma på plats, bortsett från personalen och deras hund som uttråkat vankade runt i lokalen.
Menyn rymmer de flesta vanliga japanska burgarvarianterna, och till ett väldigt bra pris. Standardburgaren med klyftpotatis kostar runt tusen yen, vilket motsvarar ungefär 65 kronor. Burgaren var tyvärr lite i minsta laget och som vanligt här i Japan var köttet genomstekt, men den var riktigt god och hade faktiskt tillretts lite annorlunda än de flesta andra burgarna i Japan. Tomaten, löken och salladen var hackade till en slags salsa som blandats med senap, majonnäs och pickles. Tillsammans blev det en saftig, smakrik och lättäten historia som kompletterade burgaren utmärkt och gav mersmak.
Trots en något för liten burgare och den lite trista klyftpotatisen så helhetsintrycket riktigt bra – och det låga priset stärker såklart rekommendationen ytterligare.
In English
Arms is located on the west side of Tokyo's Yoyogi park and when the weather admits it it's popular to turn your meal into an improvised picnic in the park. Their menu contains most of the popular burger varieties and the prices are low (we chose the cheese burger with fries for about 1000 yen). The patty was well done and on the small side, and the fries turned out to be the wedge kind, but that was the only negative parts. The burger was really tasty and it was constructed in an interesting way: the salad, tomato and onion were chopped and mixed with mayo, mustard and pickle relish. The result was fresh and full of flavours, with a nicely toasted bun. It's more of a fast food burger, and it is a bit small, but we really liked it and the low price made it even more appealing.