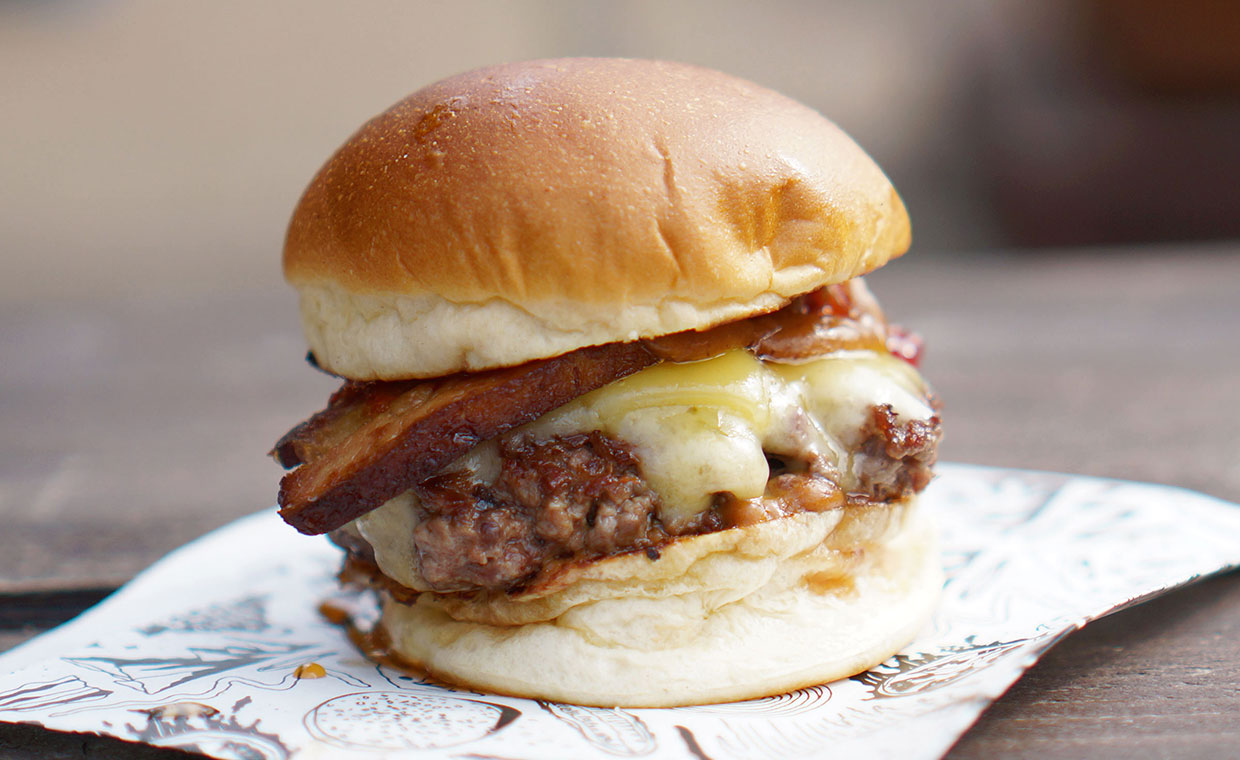 Burgarhaket The Beef Chief från Amsterdam har både en välbesökt restaurang och två foodtrucks som rullar på gatorna i den nederländska huvudstaden. Under National Burger Day i London fick vi chansen att testa deras kampanjburgare "Fool's Gold", som bestod av en burgare med en tjock skiva bräserat bacon, lagrad Goudaost, en habanero- och chilisylt samt en sås gjord på jordnötssmör.
Burgaren var riktigt fin komponerad och höll ihop exemplariskt medan vi åt den. Den tjocka baconskivan var mycket god, men det var den fantastiska habanero- och chilisylten som verkligen satte pricken över i:et. Den gav både en välbehövlig hetta och en djupt god sötma som gifte sig riktigt fint med baconet.
Även köttet var gott med en fin stekyta och ett saftigt inre. Den jordnötssmörsbaserade såsen var mycket god och allt lyckades faktiskt fungera riktigt fint ihop. Måhända att burgaren kanske var lite för söt, men det var en petitess som vi kan förbise.
Med facit i hand var detta en av de bästa burgarna vi åt under National Burger Day, och vi kommer definitivt att besöka dem nästa gång vi är Amsterdam.
In English
The Beef Chief are a top-notch burger joint from Amsterdam. We tried their campaign burger Fool's Gold during National Burger Day in London, which consisted of a 90 gram beef patty, thick cut braised bacon, aged Gouda cheese, habanero chili jam and a peanut butter sauce. The habanero and chili jam was amazing and worked really well with the flavours from the cheese and bacon. The peanut butter sauce had a nice flavour as well, and we were actually quite surprised how good everything worked together. The only small complaint we had was that the burger maybe was a tad too sweet for our taste, but besides that this was definitely one of the best burgers we had during National Burger Day. Definitely worth a visit next time you're in Amsterdam.