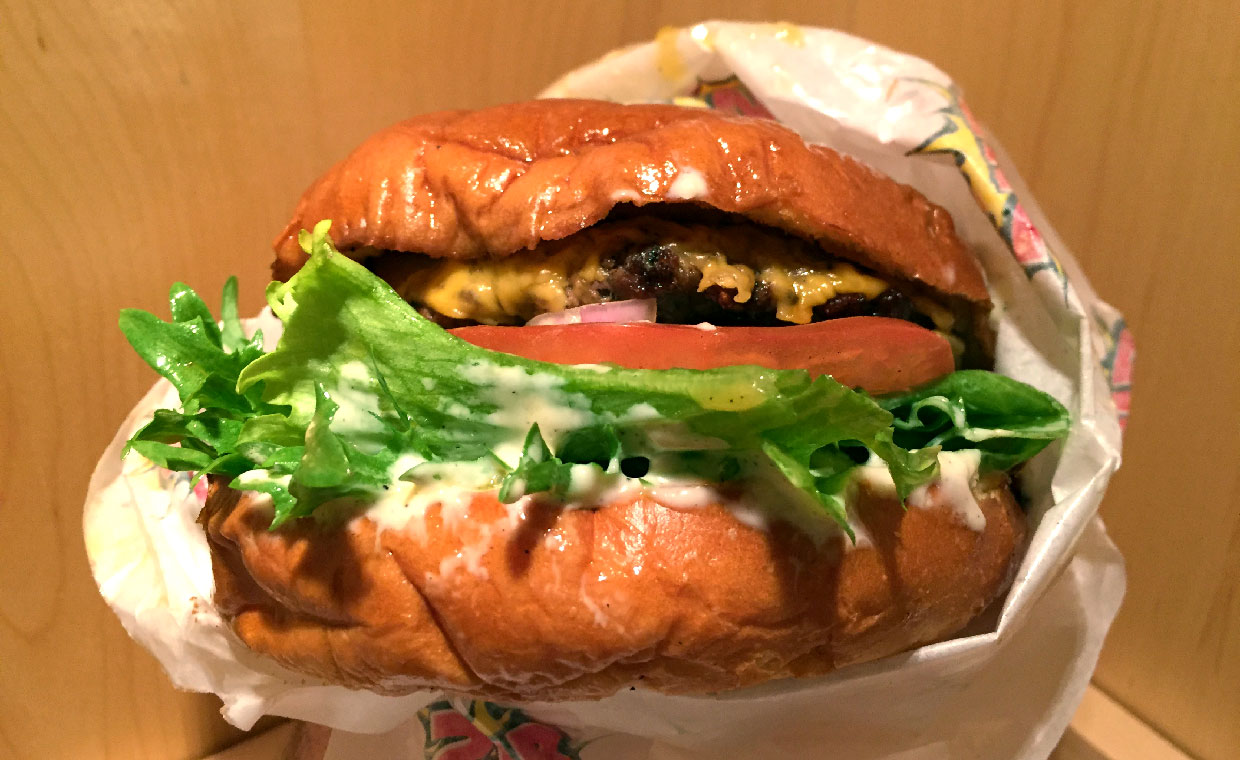 Trondheims stolthet Super Hero Burger, eller SHB som de kallas i folkmun, är ett typiskt amerikanskt dinerhak med ett stort fokus på på take-away. De lägger i princip all vikt på sina egenkomponerade hamburgare, och därför är också menyn och urvalet stort. Här finns alla tänkbara färdiga kombinationer för den som inte kan bestämma sig.
Vi gjorde det enkelt för oss och valde en klassisk ost- och baconburgare, som blev en riktigt positiv överraskning. Själva burgaren doftade härligt rökigt och baconet var underbart smakrikt och av hög kvalitet. Osten var härligt sötsalt och ordentligt smält, och fungerade som en utmärkt kontrast till baconets krispighet. En stadig bit bifftomat, lök, sallad och syrlig majonnäs bildade en av de godaste burgarna vi har ätit på väldigt länge – och förmodligen den bästa vi har ätit i Norge. Köttet var härligt saltat och det enda smolket i bägaren kom från brödet som var något för lättrostat och därmed sög åt sig för mycket av köttsaften.
Priserna var något höga, cirka 150 kronor för bara burgaren, men vår smärtgräns är alltid högre i Norge. Vi kommer gärna tillbaka för att äta oss genom deras meny.
In English
Super Hero Burger in Trondheim, Norway, is a diner with an extensive burger menu. We chose their cheese and bacon burger, and it really blew us away with crispy and smokey bacon together with excellent cheese and a flavoursome patty. Our only complaints were the soggy bun and the hefty price, but we're used to high Norwegian price-tags at least. This is the best burger we've had in Norway to date, and we're already looking forward to eating our way through their menu.