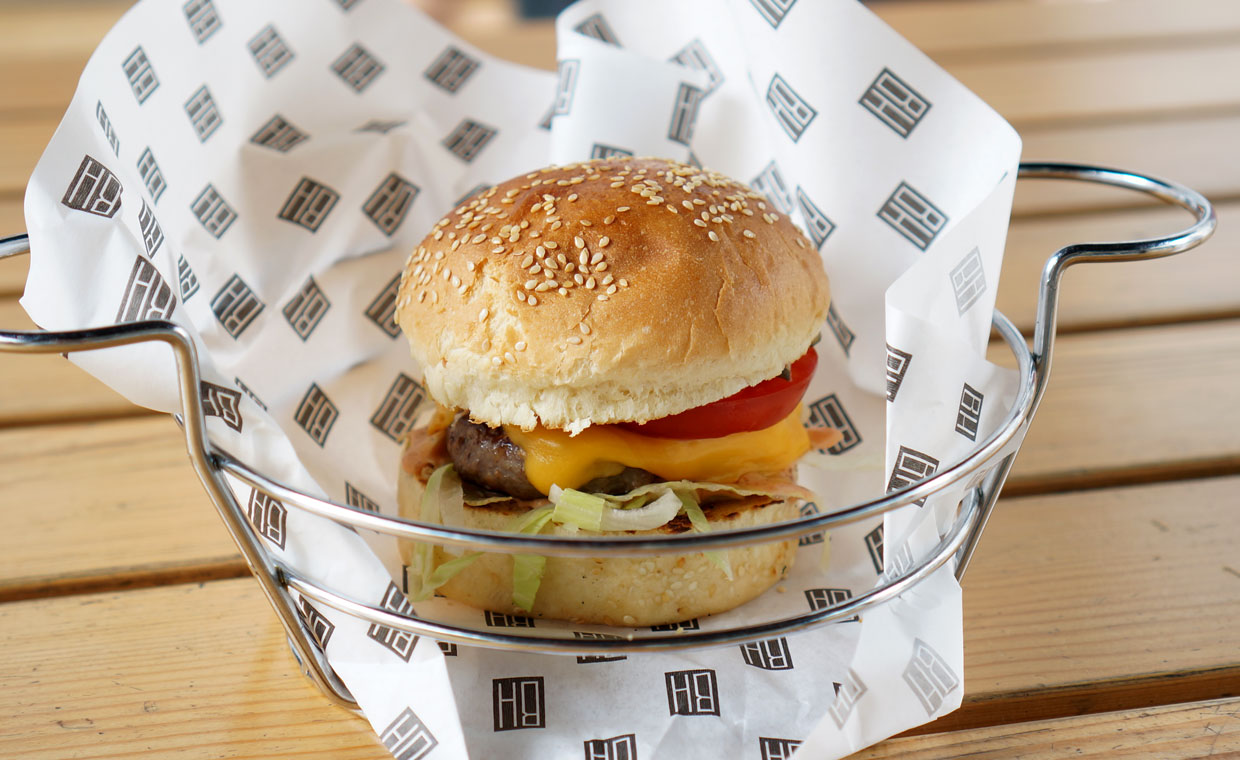 Burger House är förmodligen Belgrads populäraste burgarhak och lovorden på internet är många. Vi var försiktigt skeptiska inför vårt besök, men i en stad där mycket kretsar kring pljeskavica och ćevapčići finns det ju ändå en viss potential.
Burgaren kommer i två storlekar – tre om du inkluderar sliders. Grunden är tomat, lök, sallad, inlagd gurka samt deras egen sås. Sedan kan du även beställa extra tillbehör såsom ost, bacon, jalapeños och en handfull olika såser. Hittills såg allt bra ut. Vi beställde en standardburgare med ost, tog en tugga och … kände besvikelsen.
Själva köttet var i princip som pljeskavica, vilket innebär att det var finmalt, kryddat och ganska hårt stekt. Brödet, den näst viktigaste beståndsdelen, var torrt och för stort och gjorde burgaren svåräten. Själva smaken var helt okej, men det var en tuggig och tråkig upplevelse som helhet. I en stad som tycks sakna exceptionella burgare kan det vara värt ett besök, men håll i så fall förväntningarna på rätt nivå.
In English
Burger House serves one of Belgrade's most popular burgers. You order them as standard, large or as sliders and you can add extras such as bacon, cheese or jalapeños. The taste is ok, but it's more of a pljeskavica sandwich than a burger with its dense and thoroughly seasoned well-done patty. The large dry bread subtracted further from the experience. It holds up nice to it's competitors, but in a bigger picture it's mostly boring.