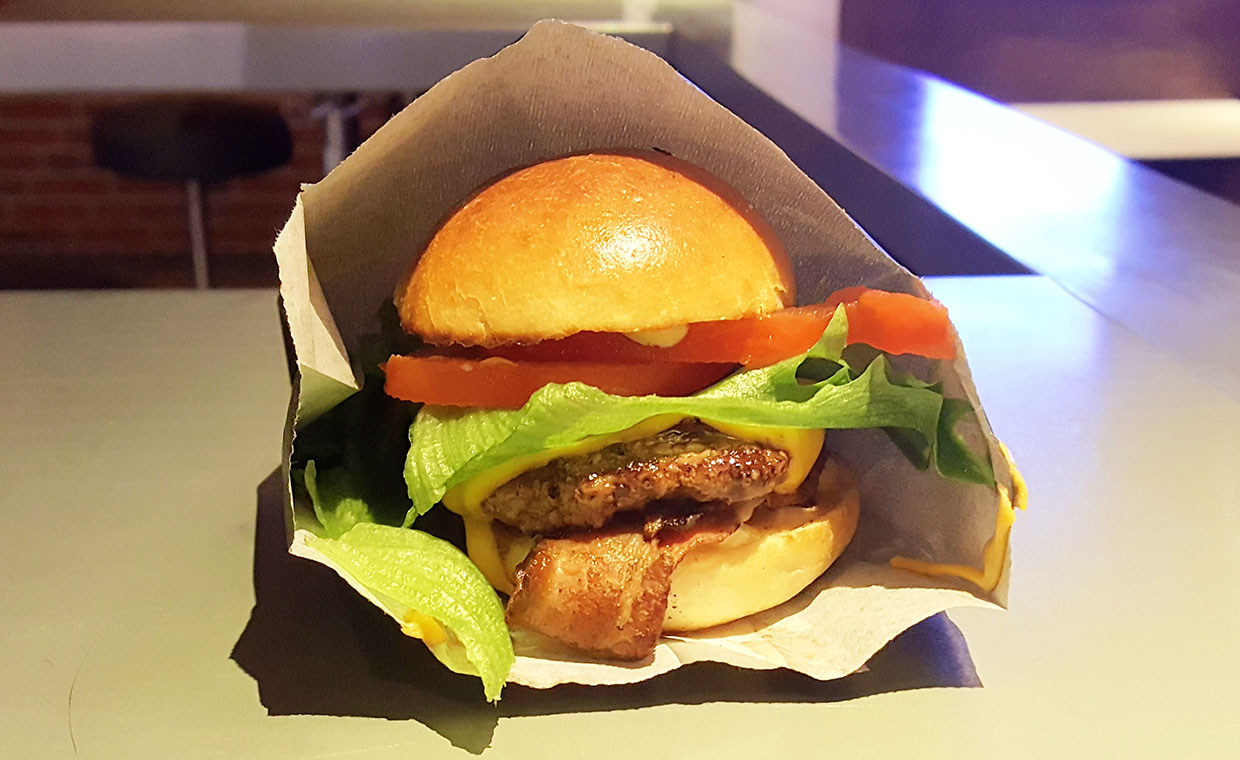 Sliders & Shakes har erbjudit Malmöborna miniburgare (sliders) sedan början av 2018, och är belägna i centralstationens foodcourt. Menyn består av fyra olika burgare gjorda på högrev och bringa, samt varianter med kyckling, fisk eller quinoa. Köttpuckarna väger 55 gram vardera och serveras i ett "potato roll"-bröd.
Vårt val föll på The One med oxkött, bacon, slidersås, sallad, tomat och cheddar. Vi tyckte att slidern såg god ut när den kom in, men blev lite besvikna när vi högg in. Det "färskbakade" burgarbrödet var inte uppvärmt – närmast svalt – och gav inget bra första intryck. Men den första tuggan avslöjade en fint rosastekt burgarkött som var fint kryddat, med en krämig cheddar och god, knaprig bacon. Slidersåsen var okej utan att briljera, medan grönsakerna kändes spänstiga.
Brödet var alltså det största problemet då det snarare kändes som ett sämre butiksköpt bröd än färskbakat. Prisbilden på 45 kronor per burgare eller 125 kronor för tre stycken (exklusive dryck) hjälper i alla fall Sliders & Shakes att nå en godkänd nivå och en trea i betyg.
In English
Sliders & Shakes are located in Malmö's train station food court, where they serve four different sliders made from brisket and chuck, alongside chicken, fish and vegetarian options. We chose their "The One" slider with bacon, slider sauce, lettuce, tomato and cheddar in a potato roll. Our first impressions weren't great, seeing as the cold bun didn't seem freshly baked as advertised. Thankfully the 55 gram patty was flavoursome and cooked to a nice medium. The creamy cheddar and crispy bacon were good too, but the slider sauce didn't do much at all to impress us. Costing 45 SEK per slider (or 125 SEK for three), we found Sliders & Shakes to be reasonably priced, earning them a three star rating.