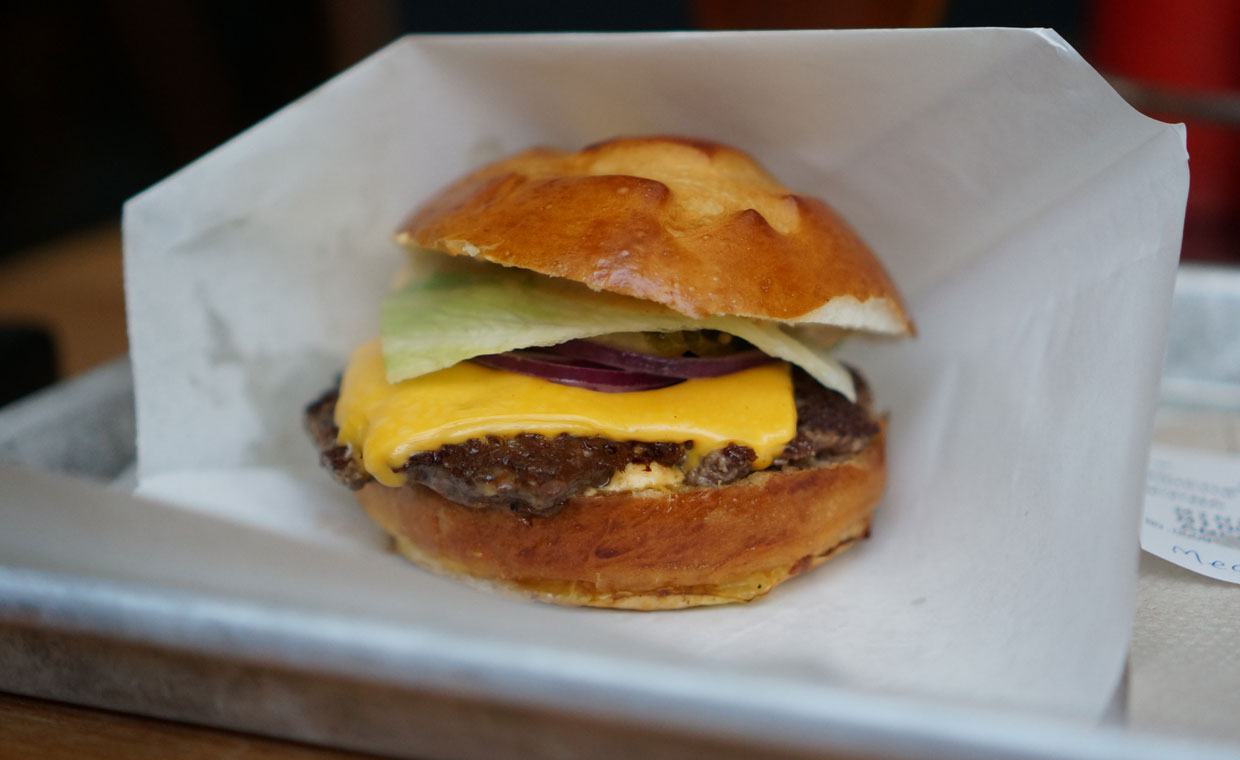 Ett stenkast från centralstationen i Malmö finner man stadens kanske mest hajpade burgarhak: Surf Shack. Den ljusa och fräscha lokalen pryds av flera surfbrädor och man välkomnas av en mycket trevlig personal.
Surf Shack har anammat det alltmer populära konceptet att låta gästerna själva konstruera sina burgare, vilket vi verkligen uppskattar. Först väljer man om man vill ha en enkel eller dubbel köttpuck och sedan får man ett stort urval av olika toppings att välja mellan. Flera av dessa toppings är gratis, exempelvis sallad och lök, medan andra kostar 10 kronor, exempelvis avokado, bacon och amerikansk cheddarost.
Allt såg mycket lovande ut; det saftiga köttet som stektes med smash-tekniken, nybakat briochebröd från ett lokalt bageri samt alla roliga toppings. Tyvärr sprack den glänsande och felfria fasaden snabbt när vi insåg att brödet till våra burgare inte var uppvärmt.
Det orostade brödet, som förvisso var gott, blev snabbt väldigt blött av köttsafterna och förtog en ganska stor del av njutningen. Om detta berodde på att vi var de första gästerna för dagen låter vi vara osagt, men det är ingen ursäkt för ett sådant misstag.
Det blev extra tråkigt när allt annat var välsmakande och höll en såpass hög kvalité.
In English
Surf Shack, located near the Malmö central station, is maybe the most hyped burger joint in the city. Their menu offers a wide selection of delicious toppings, many of them free of charge, to go with your burger. Unfortunately the otherwise great burger, with a flavoursome and juicy patty, is served on a cold brioche bun that brings the whole experience down.