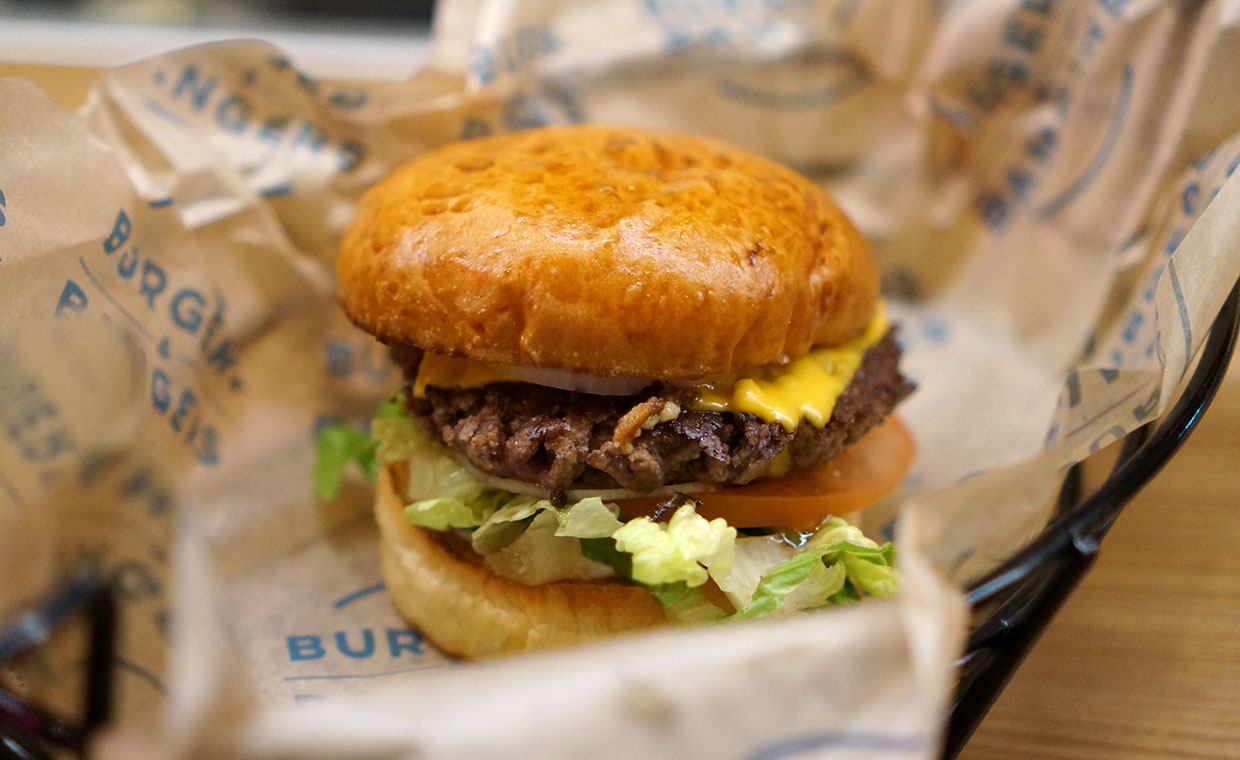 I början av juni 2015 slog Burgers & Bangers upp sina portar i Norrköping, och de blev snart en snackis i staden. Den barliknande inredningen känns modern, och de har ett öppet kök för alla som vill se sin burgare tillagas. Vi valde restaurangens klassiker, en B&B-burgare med sallad, tomat, silverlök, majonnäs, senap och ketchup för 85 kronor. Vi lade även till en skiva ost för en tia.
Det första vi slogs av när burgaren kom in var att det lokalt bakade brödet var lite för stort, och kändes lite hårt i kanterna. Trots det var smakerna väldigt goda och den lätta stekytan på insidan av brödet kapslade fint in köttpucken, majonnäsen och safterna från den fint stekta silverlöken. Själva köttet i sig var mycket smakrikt med en fin yttre stekyta och en rosa kärna. Både salladen och tomaten var fint skuren, vilket passade utmärkt eftersom hamburgaren annars hade blivit svår att hantera.
Pommes fritesen kostade ytterligare 25 kronor, men föll oss inte i smaken med sin något rökiga smak. Det här är kanske inte det bästa burgarstället i Norrköping, med det är helt klart godkänt och väl värt ett besök.
In English
Burgers & Bangers in the Swedish town of Norrköping serve a high quality burger, but the bun is a little too big and stale. The patty has a nice flavour with a crisp outside and a nice pink center. Both the salad and tomato is thinly sliced, and the silver onion is a great complement to the burger since the only other dressing is a small amount of mayonnaise. This is one of the better places in Norrköping, but not the best one.