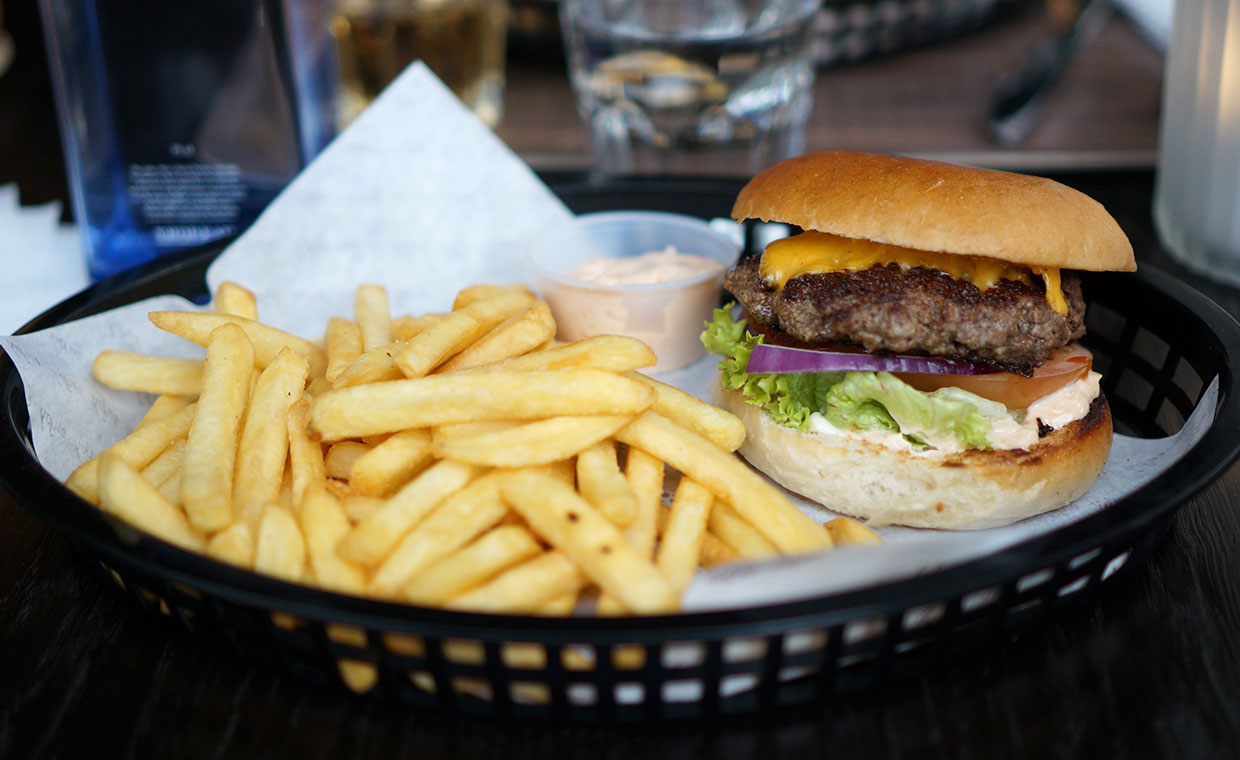 I en stor, ljus lokal mitt i Norrköping ligger Lingonfabriken. De serverar mycket mer än bara burgare och vid vårt besök var det mest fikande familjer vid borden. Hade det inte varit för att vi fått flera rekommendationer om deras burgare hade vi förmodligen missat stället helt, vilket hade varit synd.
Burgaren vi beställde hette Klassiker på menyn och namnet var synnerligen passande. Den såg verkligen ut som en klassisk hamburgare med sallad, tomat, lök, ost och dressing. Brödet var rostat och köttet hade en fin stekyta. Och första tuggan gjorde ingen besviken. Köttet var lite mer stekt än vad vi kanske hade önskat, men det var ändå saftigt och framför allt gott. Riktigt gott. Priset (119 kronor inklusive pommes frites), kvaliteten och servicen var bra vid vårt besök.
Vissa ställen har gimmickburgare med oväntade smakkombinationer, medan andra ställen satsar på inramning och storytelling för att förstärka upplevelsen. Lingonfabriken är "bara" en vanlig restaurang som serverar riktigt goda hamburgare, och det är något vi verkligen tycker om. Det här är en burgare som vi kan rekommendera till såväl burgarnördar som släkt och vänner.
In English
Lingonfabriken offers a lot more than just burgers, and the clientele during our visit mainly consisted of people having coffee or a light lunch. If we hadn't heard about their burgers beforehand we probably would have missed them completely, which would have been a shame. The burgers were simple, but the quality was really high. The patties were a bit more done than we would have preferred, but other than that there isn't much to complain about. This is one of those places that anyone and everyone can enjoy. No thrills or gimmicks, just good burgers.