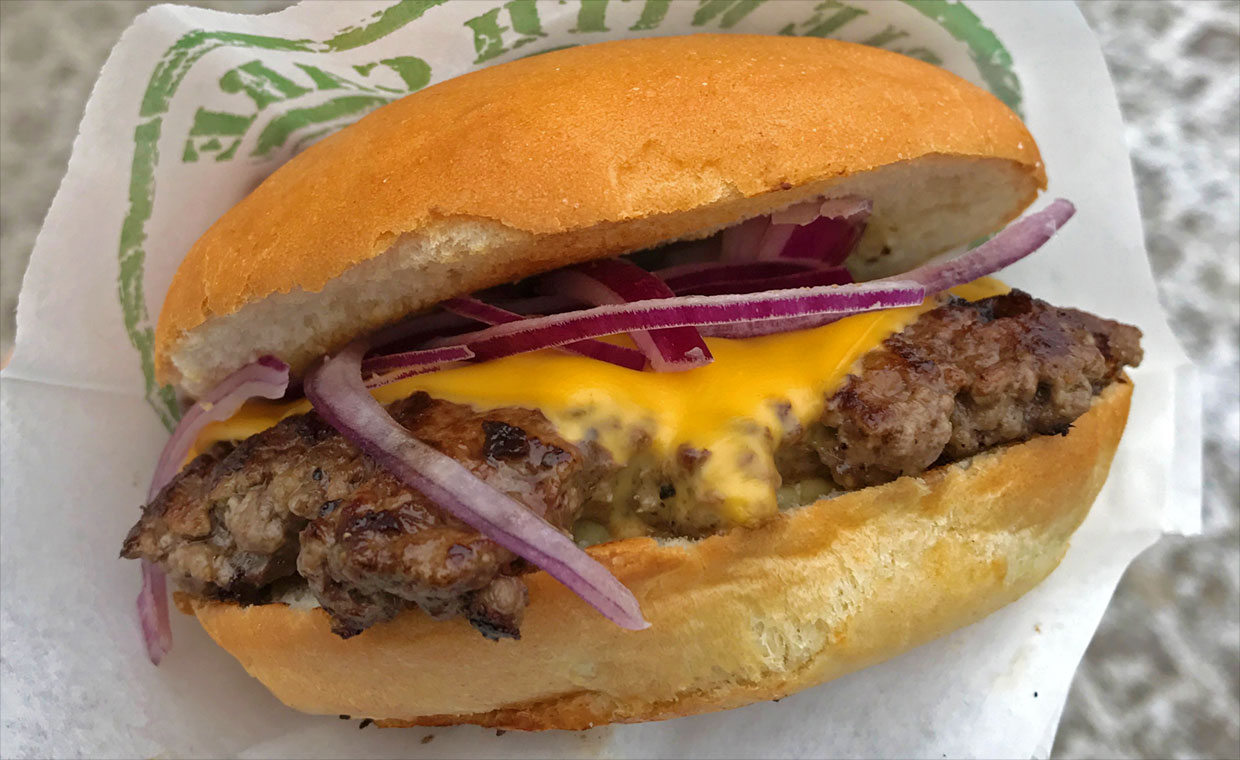 Mike's Food Truck är ett gatukök på fyra hjul som för det mesta befinner sig på Stortorget och Järntorget i Örebro, men som även finns på plats vid marknader och evenemang runtom i staden. Utvändigt ger köket ett seriöst intryck i retro-anda och på menyn skyltar de stolt med sitt närproducerade kött och hembakade bröd.
Menyn består av åtta burgare, där variation och även vegetariska val finns att hämta. Priserna ligger mellan 70 och 90 kronor för bara burgaren, vilket känns helt okej jämfört med snarlika burgare i staden.
Vi valde deras "Cheese NO 1", bestående av en köttpuck på 113 gram högrev och bringa, två lager cheddarost, dijonmajonnäs, söt barbecuesås, tomat och rödlök i deras egenbakade bröd.
Burgaren gav ett enkelt intryck, men låg bra i handen. Köttpucken var välkryddad men kunde ha varit lite mer saftig och ha en bättre stekyta. Även brödet, som är något av det bästa vi har smakat i Örebros trakter, kunde ha fått lite mer tid på stekbordet. Kombinationen av dijonmajonnäs ihop med den söta barbecuesåsen fungerade däremot bättre än förväntat med de övriga ingredienserna.
Mike's Food Truck gör utan tvekan en av Örebros bästa burgare, och detta från en foodtruck. Vår önskan för framtiden är att det fokuseras mer på köttets tillagning, då detta känns som en nödvändig och inte allt för svår åtgärd.
In English
Mike's Food Truck is one of the few food trucks Örebro, serving burgers from locally sourced chuck and brisket in their own homemade bread. The burgers are cheap, priced between 70 and 90 SEK, and can easily compete with most hamburger joints in Örebro. Their strength lies mostly in their varied menu and their excellent bread, even though it could could have been a bit more toasted. The patty is tasty, but not juicy enough to be great. And we lacked a proper crust – something that we hope they'll work on in future.