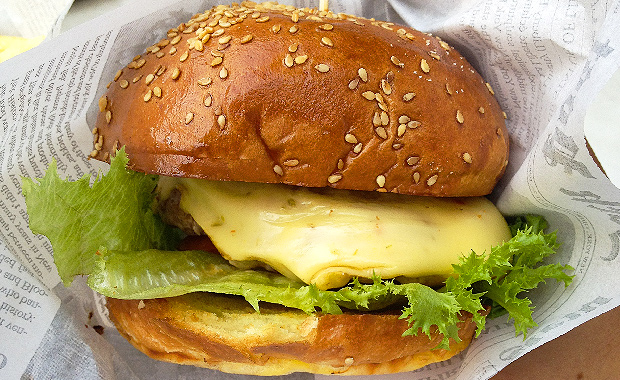 Bar Burger Café ligger i Kungsträdgården och skryter med att de serverar stans bästa hamburgare. Så är inte fallet.
En perfekt burgare kräver mer än en snygg lokal och rätt ingredienser. Köttet var visserligen saftigt, men smakade nästan ingenting trots att vi beställde deras kryddstarka (men numera borttagna) El Diablo-variant. Brödet var för torrt och högt, och pommes fritesen var helt intetsägande.
Såväl menyn som webbplatsen får det att låta som att krögarna har höga ambitioner, men resultatet var högst själlöst. Ska man dessutom ta mer än 150 kronor för en burgare med pommes frites så ska det åtminstone smaka något.
In English
The Kungsträdgården location is amazing, and the interior is slick. The burgers may look quite appetizing, but hardly taste of anything. This is one of the more expensive burger bars in Stockholm, and we were thoroughly disappointed in the lack of effort put into the meal.