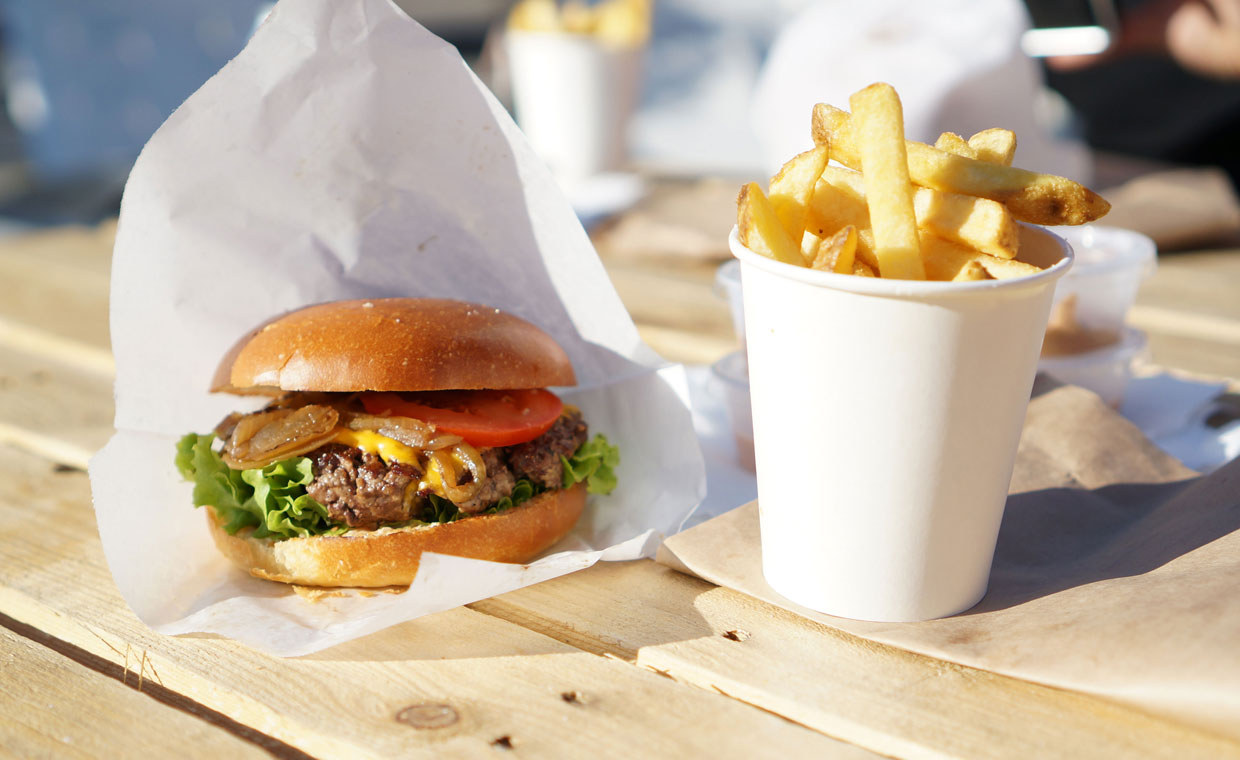 Uppdatering: Burger Boat har nu stängt för gott!
Food trucks som säljer burgare finns det gott om, men burgarbåtar är än så länge ett ganska ovanligt koncept. Sommaren är som bekant kort och verksamheten är kraftigt väderberoende, men när solen ligger på känns det som att det här borde vara ett betydligt vanligare inslag.
Med en avslappnad surfarattityd och sinne för service bjuder båten på semesterkänsla. Menyn är kortfattad – enkel eller dubbel, med eller utan ost. Det finns sidfläsk som tillval också. Utöver nämnda delar pryds burgarna av tomat, sallad, stekt lök och "hemgjord" dressing.
När man har en enda sak på menyn så har man press på sig att göra den bra, och det märks att ambitionerna finns där. Tyvärr når inte burgarna upp till stämningen och servicenivån utan stannar halvvägs. Burgaren är god, men trots löften om att den ska vara medium så serveras den genomstekt, brödet har inte stekts eller rostats och dressingen är alldeles för anonym för sitt eget bästa.
Burger Boat är på väg i rätt riktning, men har fortfarande en bit kvar att färdas. Vi kommer följa dem på deras resa, för som helhet var det här en väldigt sympatisk upplevelse – en stunds semester mitt i vardagen och staden.
In English
There are many food trucks serving burgers in Stockholm, but there is only one burger boat. The only menu options are single or double burgers with or without cheese and/or bacon. The atmosphere and service levels are great, but our patties were served well done, the buns weren't toasted and the dressing was bland. It was still a tasty burger though, and despite the fact that the Burger Boat doesn't do everything right we really enjoyed the experience. If you have a chance to visit them , we really do recommend a visit.