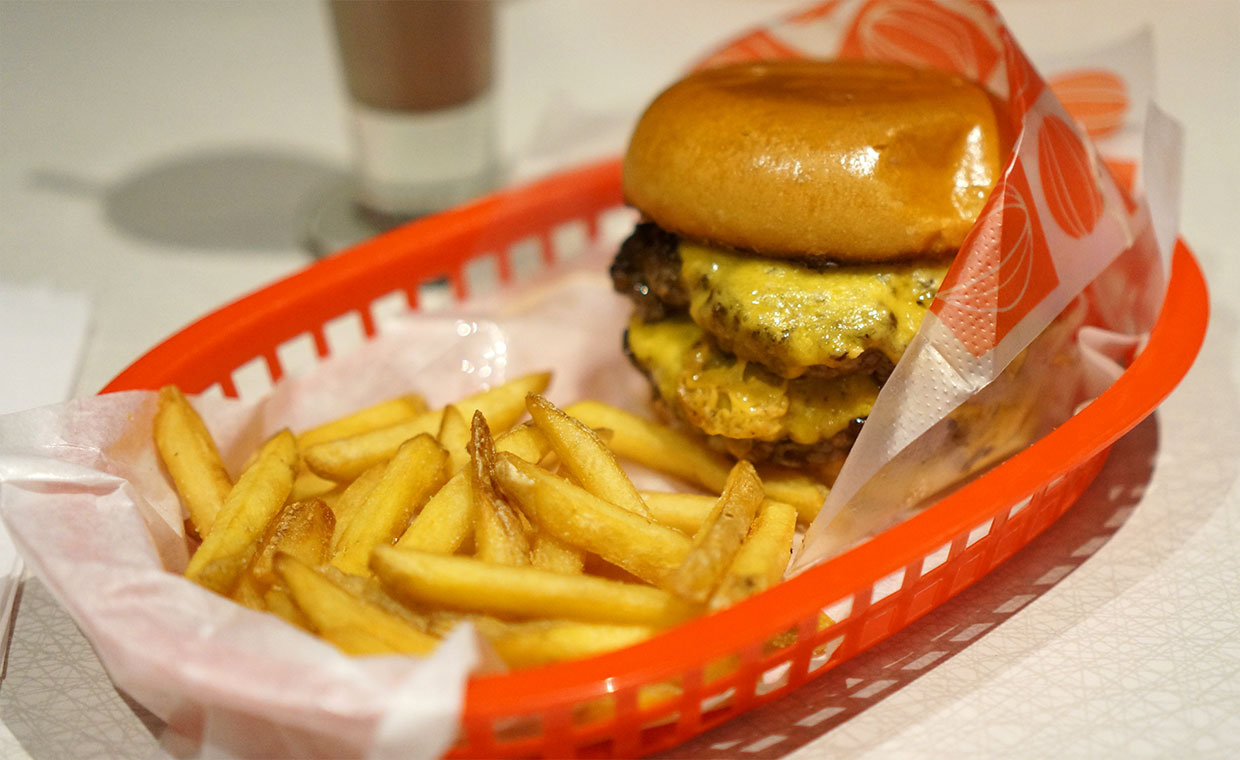 Vi försöker ge alla burgare som tillagats med ett visst mått av omsorg en ärlig chans. Men trots detta kan vi erkänna att vi kan ha vissa fördomar om enklare etablissemang, och ibland tror vi oss veta vilket betyg en restaurang kommer att få innan vi har besökt den. Men med det sagt kan vi glatt berätta att vi hade fel om CGs Streetfood i Danderyd.
Vår dubbla cheeseburgare bestod av 300 gram färskmald högrev, dubbel ost, lök och majonnäs. Det var en riktigt trevlig ny bekantskap, särskilt då en så här pass enkel burgare kräver bra råvaror – framför allt bra kött och en känsla för detaljer. CGs gjorde mycket rätt, men det fanns också ett par uppenbara missar; köttet var för hårt saltat och burgaren blev så blöt att brödet gick från fast till flytande halvvägs genom måltiden. Men sälta och kladd till trots var det riktigt gott.
En dubbel cheeseburgare utan tillbehör gick på 125 kronor, och trots att det inte är jättebilligt vill vi ändå placera dem i snabbmatsfacket. Däremot kan du skippa pommes fritesen – den minimala portionen för 25 kronor kändes som rena rama rånet. Men burgaren var i alla fall prisvärd, och det är ju huvudsaken!
In English
CGs is located in Danderyd, just north of Stockholm. It would be easy to pass it off as just another fast food joint, but they serve some seriously good burgers. We tried their double cheese with 300 grams of freshly minced chuck roll. A bit salty and a bit messy, but really tasty. If you happen to be nearby, you should definitely try them! Just go for a double burger and skip the fries, since they are hideously overpriced.