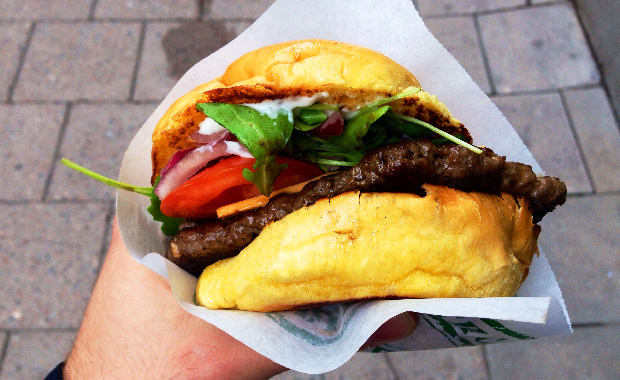 Fast Food Specialisterna har stängt.
Att "Fast Food Specialisterna" särskriver sitt namn är inte så lite störande, men man får väl anta att de lägger desto mer krut på sina burgare. Denna food truck åker runt i Stockholm och räds inte att ge sig ut till mer avlägsna platser som Kungens Kurva.
Fast food-specialisterna (som de faktiskt bör heta om de nu prompt ska blanda engelska och svenska) bjuder på en enkel men otroligt prisvärd burgare. Brödet kan vara smaklöst och lite för hårt ansatt av stekbordet, men att få en godkänd bacon- och ostburgare med pommes frites för långt under hundralappen gör det här till ett klart godkänt val.
När det kravmärkta köttet är slut brukar det ersättas med anguskött, och menyn bjuder ofta på överraskningar i form av chèvreost och rödbetor.
In English
Even though the fries may be a bit boring the burger itself delivers a flavoursome experience. It's nothing special, but you'll have a hard time finding a cheaper burger than from this food truck.