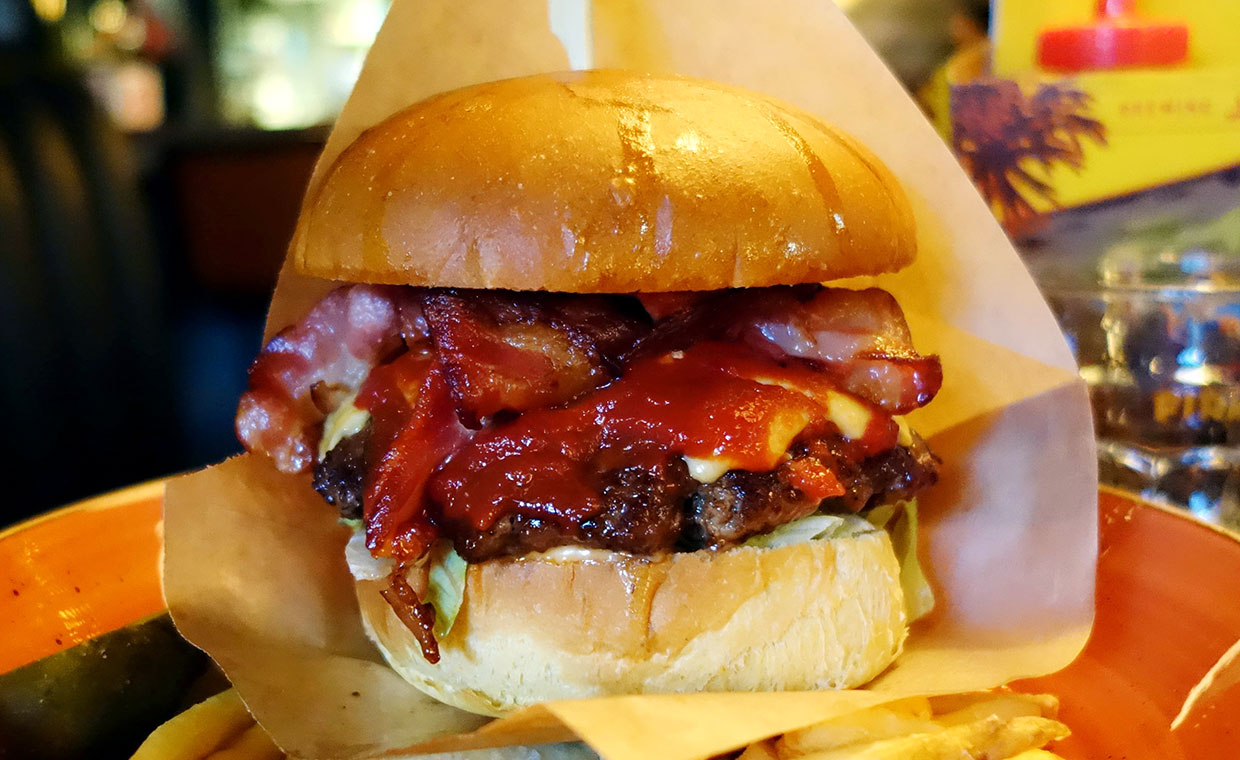 Finalist på Stockholm Burger Fest 2016!
27 januari 2017: Efter att ha upplevt en kvalitetssänkning under en längre tid har vi beslutat att revidera betyget till en trea istället för en fyra.
Gnarly Burger är en food truck som har serverat gedigna burgare runt om i Stockholm under en längre tid, och nu har de även öppnat en alldeles egen restaurang.
Den rymliga och fräscha lokalen belägen i Vasastan har inte många likheter med foodtrucken. Det enda man känner igen är namnet och som tur är det allra viktigaste – burgarna.
Menyn erbjuder fem burgare varav ett alternativ är vegetariskt. Burgarna som serveras är välgjorda enligt konstens alla regler, med fluffigt varma och välsmakande bröd, en saftig köttpuck med fin stekyta och välbalanserade smaker. Pommes fritesen var däremot väldigt intetsägande.
Priset för burgarna är ganska saftigt och ligger på ungefär 130 kronor under lunchtid, och 180 kronor under middagstid. Värt att påpeka är att pommes frites ingår i detta pris. Vi rekommenderar att man dubblar sin köttpuck för 40 kronor om man är riktigt hungrig.
Gnarly Burger bevisar att deras enkla och genomtänkta meny även fungerar för en restaurang. Vi kommer att besöka Gnarly Burger fler gånger för att framförallt njuta av deras stora burgare, men även för att testa deras baconglass från dessertmenyn.
In English
FINALIST AT STOCKHOLM BURGER FEST 2016 – The Gnarly Burger food truck has provided Stockholmers with genuinely good burgers since 2011. Recently they also opened their very own restaurant and we are happy to confirm that the restaurant has the same high quality as the food truck. The price may seem a bit hefty at first, but the juicy chuck roll patty and fluffy bun is really worth it.