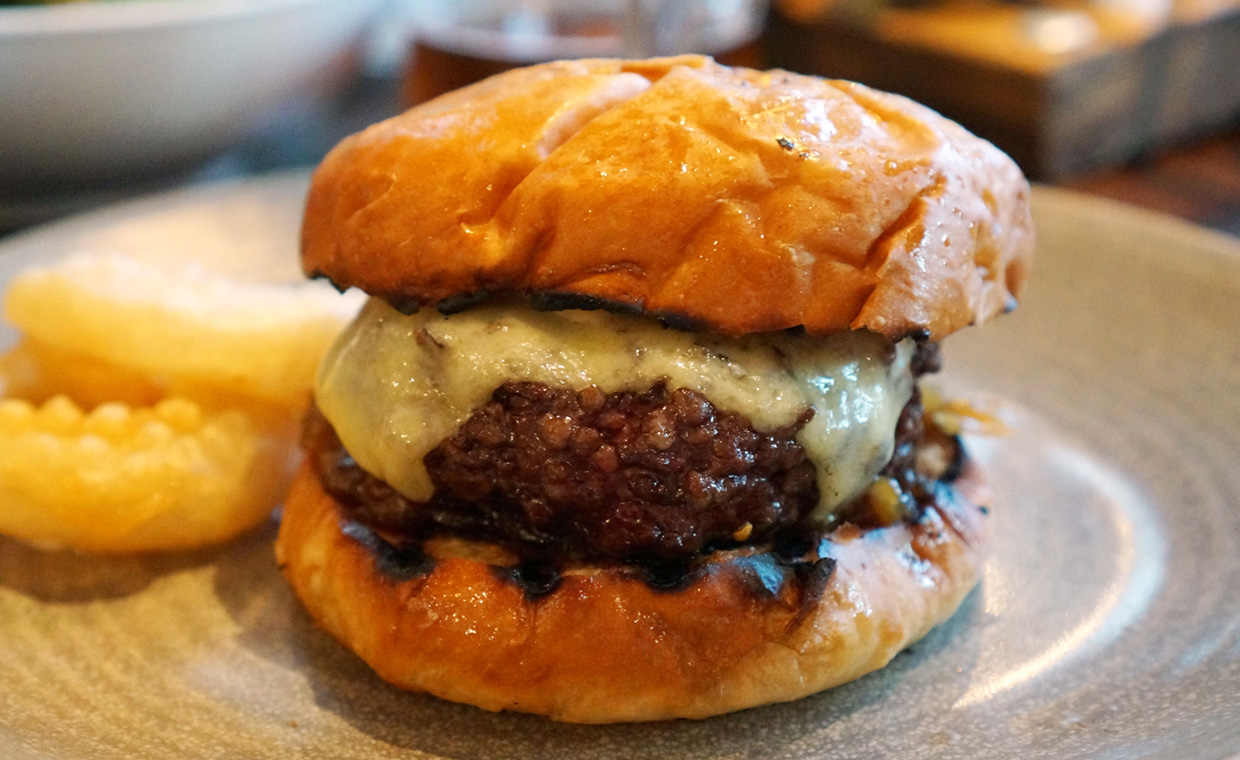 Lyxburgaren från Griffins Steakhouse har varit upphaussad en längre tid bland burgarfantaster för sina kvalitativa råvaror och tillbehör.
Och vi får ett väldigt bra första intryck av restaurangen. Den professionella personalen frågar vilken stekgrad på köttet du föredrar – medium rare givetvis – och lokalerna är riktigt trevliga och gemytliga.
Måltidens höjdpunkt är föga överraskande det saftiga och välsmakande köttet. Men förutom köttet lider burgaren tyvärr av flera snedsteg som drar ner helhetsbetyget. Brödet är aningen för torrt, salladen samt löken är för kall och det tjocka sidfläsket smakar förvånansvärt lite. Däremot är de dillkryddade pommes fritesen med den tillhörande tryffelmajonnäsen riktigt smaskig.
Upplevelsen blir ganska frustrerande på grund av alla nybörjarmissar. Griffins Steakhouses burgare har potential att vara riktigt bra, men i dagsläget är det svårt att motivera det matiga priset på 175 kronor.
Sammanfattningsvis får burgaren en svag trea i betyg för kvaliteten på köttet och de väldigt goda pommes fritesen, men om de rättar till sina misstag finns det en stor sannolikhet att betyget förbättras i framtiden.
In English
The luxurious burger from the Griffins Steakhouse has obtained a hype in Stockholm for it's great meat and quality ingredients. Unfortunately the burger suffers from some frustrating mistakes such as a slightly dry bun, cold salad and nearly tasteless bacon. With that being said the meat is excellent and the dill flavoured fries are also a real treat. But we're not really sure that this is enough to motivate the steep 175 SEK pricetag.