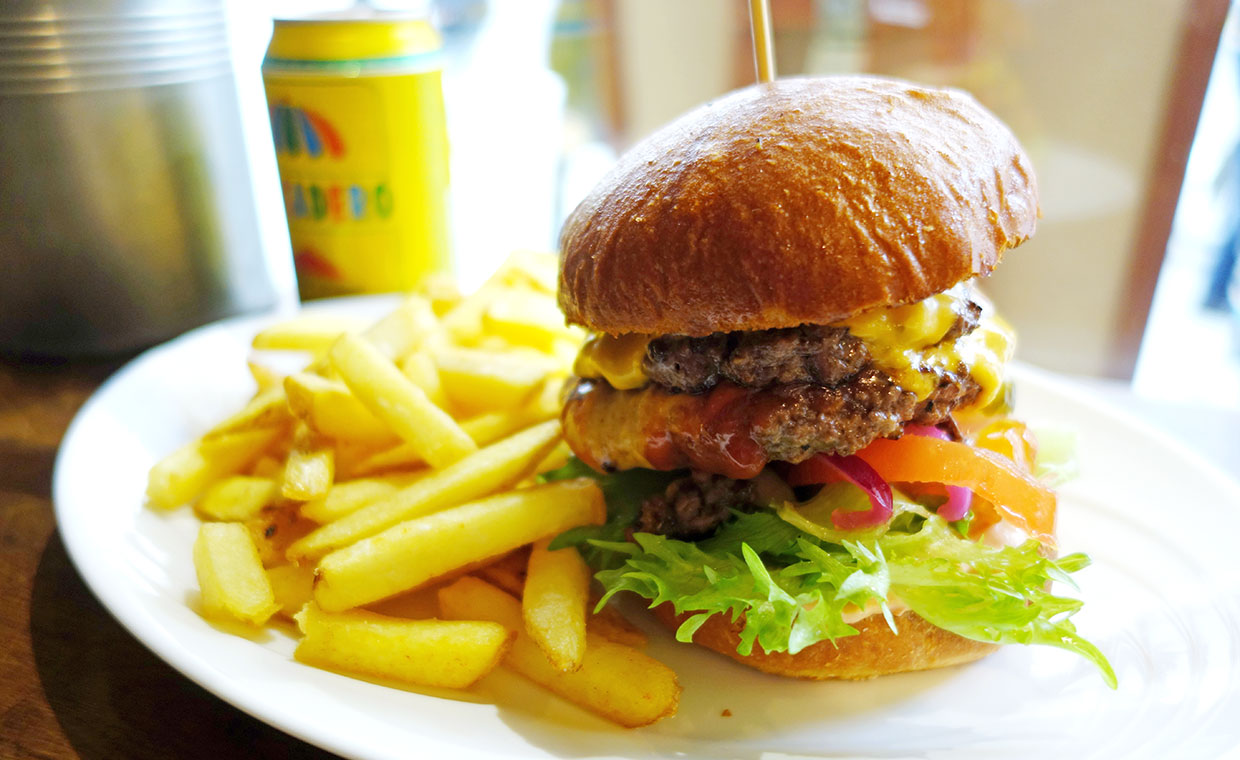 Mormors Lilla Kök ligger insprängt mellan kvarterskrogen Glada Stinsen och uppgången för pendeltågsstationen Stockholms södra på Rosenlundsgatan, och ser inte mycket ut för världen. Den ombyggda grillkiosken har knappt ens en handfull sittplatser, och beställningarna görs antingen inomhus eller via den lilla fönsterluckan. Det enda som skvallrar om att de har ambitionsnivåer som sträcker sig bortom det vanliga är skylten som stolt proklamerar att de serverar en burgare med grovmalen högrev och oxbringa i briochebröd.
Trots att såserna och grönsakerna får smakerna att påminna lite väl mycket om en vanlig grillkioskburgare så skiner kvaliteten igenom. Det saftiga och goda köttet var färskmalet och stektes vid beställningstillfället, och trots att briochebrödet var inköpt från en grossist så var det ändå färskt.
En enkel 100-grams cheeseburgare kostar 69 kronor, medan dubbelt med kött och ost går på 89 kronor. Vill du ha pommes frites och en läsk blir det ytterligare 30 kronor, vilket känns lite väl tilltaget trots att potatisen är skuren på restaurangen intill (där de även maler köttet och gör sina egna såser).
Skenet bedrar alltså, och vi gör gärna ett återbesök.
In English
Mormors lilla kök means "Grandmother's little kitchen" in Swedish, and is located by the commuter train station Stockholms Södra and looks just like any old sausage and burger grill that you'd find anywhere in Sweden. But looks can be deceiving, because here they serve burgers with freshly ground chuck/brisket in a brioche bun. The condiments were a bit too sloppy and overpowering, but since most of them are made in the neighbouring restaurant they are still quite tasty. The burger is reasonably priced too, and we were quite impressed by the quality.