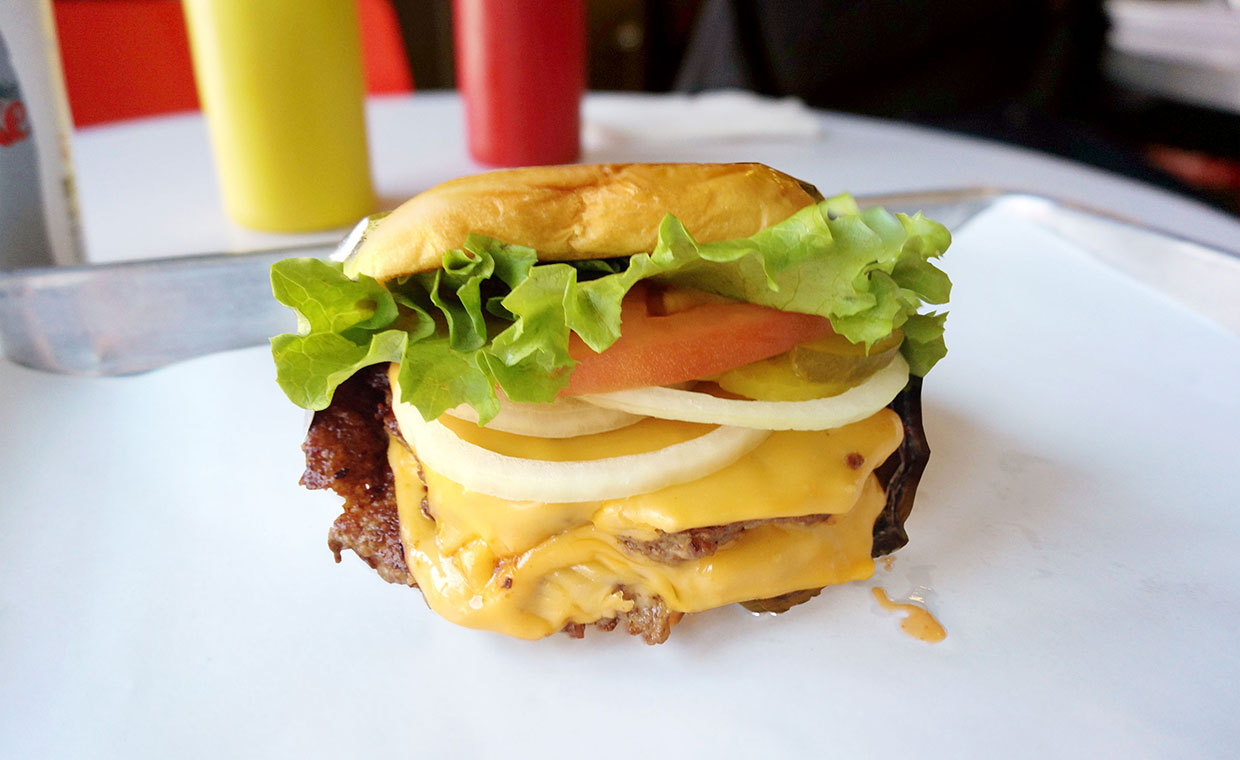 Blue Collar är ett litet anspråkslöst hamburgarhak i Williamsburg-området i Brooklyn som vi förmodligen hade gått förbi om vi inte hört talas om det tidigare. Det skulle senare visa sig att denna lilla juvel serverade en av de bästa burgarna vi någonsin ätit.
Ibland blir allt bara perfekt – eller åtminstone väldigt nära – och detta var ett sådant tillfälle. Vi beställde varsin klassisk dubbel cheeseburgare som innehöll allt man kunde förvänta sig.
Köttet var välkryddat och saftigt med en väldigt fin stekyta. Potatisbrödet var härligt fluffigt och salladen var riktigt fräsch. Att en dubbelburgare endast kostar runt 50 kronor innebär att det här är en solklar rekommendation för alla.
Vi gillade burgaren så pass mycket att vi beställde in en till. Om inte det är värt vårt högsta betyg så vet vi inte vad som är det.
In English
Blue Collar is a small and modest burger joint in Williamsburg that just blew us away with their tasty burgers. Besides being absolutely delicious they also have a very low pricepoint, and you can get a double cheeseburger for about six dollars. In fact we can't recommend this place enough: it was so good that we actually ordered a second burger just for the hell of it.