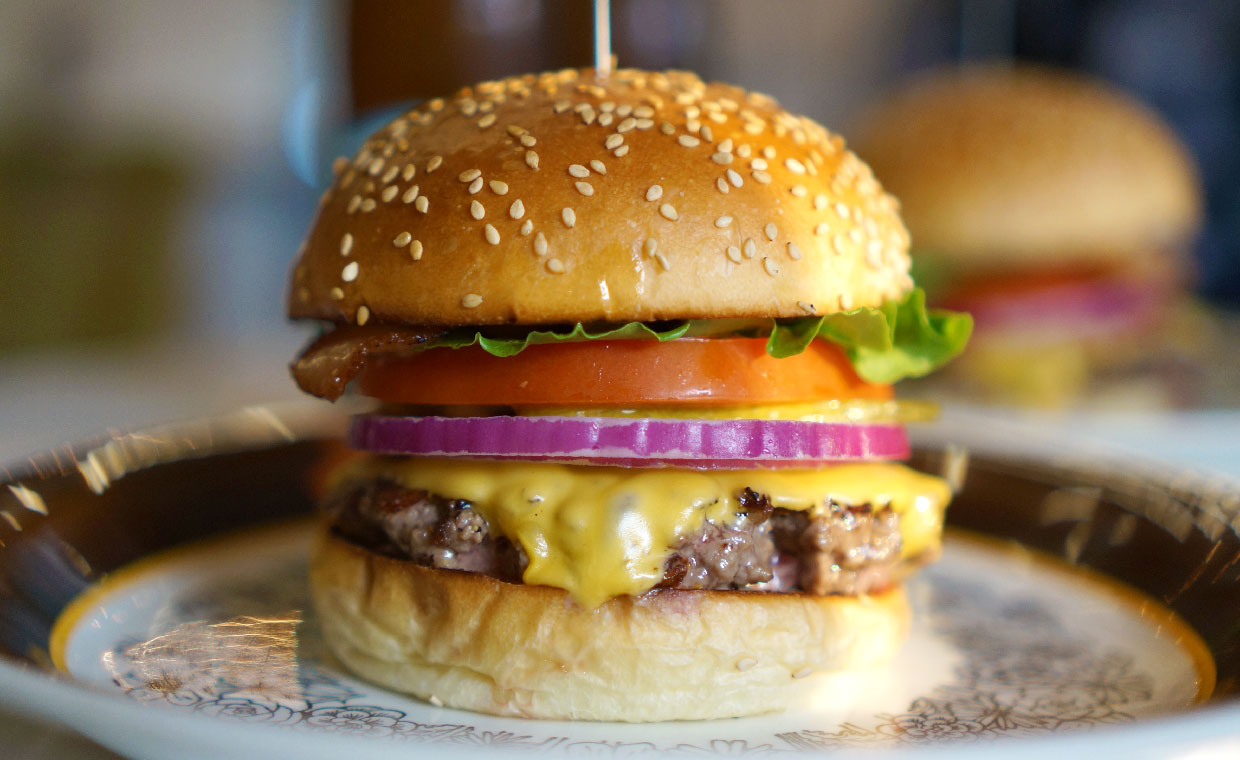 "I am. A burger&*" som det står på skylten är ett populärt litet burgarhak med en handfull bord. Restaurangen ligger i en gränd nära Hongik universitetet i området Hongdae i Koreas huvudstad Seoul.
Deras utbud av burgare består mest av variationer på cheeseburgare. Inga större konstigheter alltså, förutom att de ibland vill byta köttet mot räkor eller lökringar. Du får välja om du vill ha en köttpuck på 140 eller 200 gram och även vilket av deras hembakade bröd du vill ha; vanligt, havre eller svart (färgat med bläckfiskbläck). Tyvärr kunde vi inte testa den sistnämnda då det populära brödet var slut för dagen. Priserna låg på någonstans mellan 9000 och 12000 won vilket i dagsläget betyder mellan 60 och 90 kronor.
Vi testade en "I am a burger" med vanligt bröd. Det var en snygg bacon- och cheeseburgare med mycket grönsaker på. Sallad, saltgurka och tjocka skivor av lök och tomat var sammanlagt tjockare än köttet. Som tur är hade de valt sina grönsaker väl, och de var fräscha, krispiga och goda. Smakmässigt kändes köttet, osten och baconet väldigt genomsnittligt – gott, men varken kraftfullt eller speciellt. Deras egna bröd var också gott men stod inte ut med sina smaker. Det var dock väldigt fluffigt och drog till sig en hel del vätska utan att falla sönder.
Vi rekommenderar helt klart ett besök på denna enkla men gedigna burgarrestaurang om du befinner dig i Seoul.
In English
"I am. A burger&*" is a small but popular burger joint close to Hongik university in Seoul. They serve simple burgers with lots of fresh vegetables on them with their own buns. On some the tomato and onion slices are thicker than the meat which could have been a bad thing if they hadn't been fresh and crisp. The meat could do with a bit more flavour but overall they serve a good burger that we definitely recommend if you're in the capital of South Korea.